John Adamo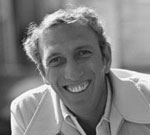 Hailing from a working class family, John Adamo Sr. made his mark on the construction industry through hard work, determination and dedication. As a young man, he started out in construction working as a bricklayer for his father and their family-owned business, Jim Adamo & Sons.
After his honorable discharge from the Marine Corps in 1953, he returned to the family business in Detroit and joined the Bricklayers Union. In the early 1960s, after his father's retirement, Adamo was at the helm of the company, armed with only his business acumen, a current builder's license and newly acquired wrecking license.
Adamo quickly developed a reputation of being not only reliable and dependable, but also an honest businessman who could be trusted to perform his work on a handshake, consistently providing his clients with quality work. This earned him repeat business as he quickly made a name for himself and his company in the demolition industry, becoming one of the top 10 demolition contractors in the United States buy the early 1970s.
Adamo was a charter-founding member of the National Association of Demolition Contractors at its inception in 1972, which is still in existence today under its new moniker, the National Demolition Association. He served on the Board of Directors from 1973 to 1978 and remained an active member until his retirement in 2000.
Adamo was instrumental in changing the face of large-scale demonstration projects through his collaborative efforts. There became an increased need for skilled workers to operate new and improved machinery, which in turn, created higher paying jobs in the industry and provided a safer, more productive method for accomplishing large industrial and commercial demolition.
To this day, his legacy continues as the third generation of the Adamo family still owns and operates Detroit-based Adamo Demolition Company and continues to work with construction machinery manufacturers to aid in the development of more efficient and productive tools to streamline the demolition process. Adamo's previous contributions still influence the industry, and through his sons, his contributions to the demolition industry will continue for many years to come.
Fred Campbell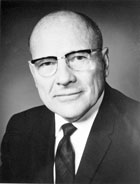 H. Fred Campbell graduated summa cum laude from Northwestern High School in Detroit in 1924 and attended University of Michigan for a short time studying architecture and design.
He began his career in the construction industry as an architectural draftsman for the former Grant Construction Company and after two years, went to work for his uncle at Sterling Construction. It was after his time with Sterling Construction that he decided to venture out on his own and start his own company in February of 1928 - Campbell Construction Co.
With only $1,100 in his pocket; he began a company that would stand the test of time. His firm grew to include an international presence in the late 1960s with a very impressive list of clients. As a member of the Circumnavigators Club, he traveled all around the world in search of construction ideas with projects in Germany, Brazil and Puerto Rico. Campbell's local construction projects included the Detroit Professional Plaza, the Robins Professional Park in Troy, MichCon's Melvindale Training Center, the Coca-Cola bottling plant in Detroit, and assembly, manufacturing and office facilities for General Motors, Chrysler and Ford. He also helped save Orchestra Hall in Detroit and funded its restoration to its original grandeur.
After officially retiring in 1994 and still active at the age of 100, Campbell continued to be a quintessential inventor and design pioneer. He developed more than two dozen construction patents during his tenure, from a timber beam during World War I when steel was in short supply, to a unique building in suspension and floatation system in 2002-03. Always mindful of community service, he developed a building system for schools that reduced costs and accelerated construction time while enhancing the educational environment of children in the early 1970s.
Campbell never stopped thinking about ways to improve our built environment around us. According to Campbell, "If you don't contribute more than you consume, you are really just a barnacle on the sea of life." That's how he described the standard by which he lived.
Lee Kitson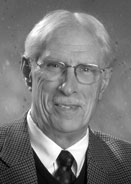 Lee Kitson graduated from Rockford High School in 1960 and continued his education at Michigan State University, earning a Bachelor of Arts in history in 1964. In the spring of 1966, Kitson entered the United States Army where he served as the personnel officer for an armor battalion in Nuremberg, Germany, until his discharge from active duty as a first lieutenant in 1969.
After his discharge from the U.S. Army, he worked for his father for a year before venturing out on his own into the field of home construction. After several years of working with experienced builders, he obtained his builder's license and began building on his own, incorporating his business as Lee Kitson Builder Inc. in 1987.
For more than 35 years, Kitson has been helping homebuyers in west Michigan build the home of their dreams. LeeKitson Homes is a multigenerational, family-owned and operated custom building company. Well-known for quality and service, they are also known for their green building practices.
Recognized for exceptional achievement for his innovation and contributions to building green, Kitson is at the forefront of the emerging green market trend because of the consideration the company gives toward environmental impacts at each stage of the building process. He consistently meets the criteria for rising energy costs and the need to conserve resources by making "smart" construction choices. He embraces and pioneers building practices that result in energy-efficient, healthier and environmentally sustainable buildings. And through his hard work, determination and example, he promotes credible and practical green building approaches for residential construction.
He has not only distinguished himself because he builds quality homes and has the esteem of his peers and the owners for whom he builds, but he also is active in his profession, serving as officer and director in professional organizations and supporting community initiatives. Committed to improving the quality of life for the less fortunate, he actively participates in fundraising events for Habitat for Humanity, Hope Community, Kent County Home Repair Services and DARE.
Kitson truly is a respected leader in the residential construction industry in Michigan. He believes employers owe it to their employees, subcontractors and their families to promote safer working conditions on the job site. His commitment to quality and his dedication to improve the residential construction industry in Michigan have helped to improve the industry image in his community, across the state and with our state lawmakers. Kitson exemplifies the qualities of a distinguished builder – a professional who sets the standard for young people entering the profession.
Robert A. Martin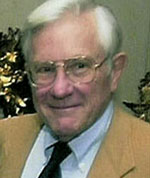 Robert A. Martin of Grosse Pointe Woods, Mich., grew up in the construction industry, having spent many summers working for his father's construction company, learning the ins and outs of the trade. After graduating from Gross Pointe High School, he attended Dartmouth College and earned his bachelor's degree in economics in 1954. He continued his education with the dream of becoming a lawyer, and graduated from University of Michigan in 1957 with his Juris Doctorate.
With a few years of practicing law under his belt, his then ailing father needed his help once again with the family business. Martin joined his father's company, FH Martin Constructors, as vice president in 1961 and president in 1974, successfully leading the company for 21 years.
During his tenure, Martin was an active member of the Associated General Contractors of America, both at the local and national level. He was instrumental in starting AGC's Political Action Committee in Michigan and held numerous leadership positions including president of the Greater Detroit AGC in 1974. Marin also was active in the Detroit Chapter in promoting construction education and workforce development. On the national level, Martin has served as a board member, chairman of the Municipal Utilities division, executive committee member and chairman of several committees of the AGC of America.
Formally educated as an attorney, he continues to make contributions to the construction community even after his retirement from FH Martin in 1995. Combing his legal background with his commercial construction experience, he has brought his career full-circle by serving as an arbitrator and mediator of construction-related cases through the American Arbitration Association. His practical experience as both a contractor and attorney, along with his calm and sensible demeanor, garnish a great deal of respect from those involved in often very complex and contentious matters.
Dedicated to the construction industry for nearly 50 years, Martin always found ways to give back to the construction industry. Through his extensive work in the area of contract documents, Martin worked closely with leaders of other industry associations such as the American Institute of Architects and the American Subcontractor Association. His efforts have greatly contributed to the development of fair and balanced standard contract documents, providing untold benefits to many participants in the construction industry.
Martin has undeniably left his mark on FH Martin Constructors, the company his father founded in 1919, and the entire construction industry.