Joseph Dunigan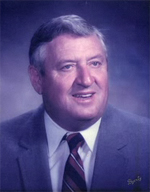 After graduating from St. Mary's High School in Jackson in 1940 and completing time in the U.S. Army during World War II, Joe decided to take a chance and do something he's always wanted to do – be his own boss and own his own business. Joe, along with his brothers, established Dunigan Brothers Incorporated, specializing in demolition, land grading and underground work.
Over the years Joe has been instrumental in many industry-related initiatives. He helped form the Association of Underground Contractors, a group that represents a strong, unified voice to local and state governments, as well as union officials, to achieve a more favorable position in the job bidding process. Joe was also very involved in the development of the Miss Dig program, preventing utility damages and reducing insurance costs, while protecting his employees and homeowners. He felt very strongly about safety, and it was always a top priority to protect his employees.
His civic involvement in the community started early in his career and has continued throughout his life. His achievements are numerous and his dedication to his church and the Catholic community is immeasurable. He was pivotal in combining two of the local Catholic high schools into Lumen Christi Catholic High School in Jackson, from acquiring a building site to constructing the new school and many other projects related to the school in the following 40 years since its inception. He served on their board from 1967 to 1970. He also was a long-standing board member of the W.A. Foote Memorial Hospital from 1974 to 1986.
In addition to leading his company, Joe and his wife, Marian, raised a family of twelve children. Seven of his children are currently employed in all aspects of the family business. In addition, there are also seven grandsons employed by the company at this time.
James Klett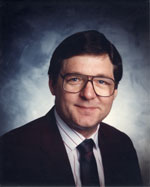 Born and raised in the small town of Keeler in Van Buren County, Jim Klett grew up working hard on the family farm. When he graduated from high school in 1963, Jim decided to follow in his father's footsteps and venture into the world of asphalt paving.
Jim attended Western Michigan University to earn a bachelor's degree in business. Ten days after his graduation he was drafted into the army and was stationed in Germany for two years. When he came home in 1971, he went back to his alma mater to obtain a master's degree in business administration and returned to the family business – Klett Construction.
Since the mid-70s, Klett Construction has focused exclusively on asphalt construction and it has grown to an operation with three hot mix plants. Today, Klett Construction mines its own aggregate for Marshall Mix designs from pits within easy trucking range of its offices. The firm's operations are focused in an area that ranges from the southwest corner of Michigan, north to Grand Rapids and east to Marshall, Michigan.
Jim is an active member and past president of both the Michigan Road Builders Association and Asphalt Pavement Association of Michigan. He has been an effective advocate on behalf of his industry in both Lansing and Washington and has served as president and CEO of Klett Construction for many years.
Throughout his career Jim has been deeply involved with Ferris' construction programs. He is the current chairman of the College of Engineering Technology's Construction Technology and Management Advisory Committee.
In 2003 Jim donated significant funds on behalf of his family for the procurement of state-of-the-art equipment in the materials laboratory located within the Granger Center for Construction and HVACR at Ferris State University. Further, his personal efforts generated additional funds for the lab from industry partners. In recognition of his efforts, the University officially dedicated the Klett Family Materials Laboratory.
What's truly unique about Klett Construction is it has remained true to its roots and has managed to keep the main office of the business on the same site, or "home farm," for more than eighty years.
John Rakolta Sr.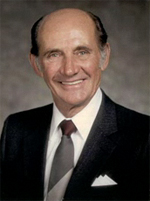 John Rakolta Sr. was a child of Romanian immigrants who settled in Detroit, Mich., in the early 1900s. After graduation from Detroit's Pershing High School, he enlisted in the U.S. Army and was [INVALID]ed for the Army Air Corps. He became a bombardier navigator during World War II.
In 1945, John joined what was then one of dozens of Detroit's small general contractors – Walbridge Aldinger Company. One year later, he married his wife of 57 years, Mary. He worked his way through college at night, and in 1953 he received a bachelor's degree in business administration from the University of Detroit.
By 1970, John was the sole owner, chairman and CEO of the company. Among Walbridge's many notable projects are the DaimlerChrysler Technology Center in Auburn Hills, the Nissan Research and Development Center in Detroit, the Rouge Steel Hot Strip Mill and the Compuware Headquarters building in downtown Detroit.
During the 70s and 80s John established a reputation as an honest and shrewd business leader, skilled in both the field and office tasks of construction. During this time, John recognized his responsibility to the industry to build leaders as well as buildings. In doing so, he hired his son and several other then young engineers who he would coach and mentor and guide to become the current leaders of Walbridge.
John played an active role as a leader and mentor in the construction and automotive industries throughout his career. He remained chairman and CEO of Walbridge until 1993 when his son, John Jr. succeeded him. He was the recipient of many honors, active in numerous industry and civic organizations and served as a trustee of New Detroit.
He was also very active in the Romanian-American community in Detroit, and his far-reaching generosity included building several Romanian churches in the Detroit area. Throughout his career, John was a man of his word, always filled with respect for others. He was a great constructor – not only of buildings, but of businesses and lives.
Roy Rewold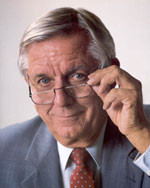 While attending Rochester High School, Roy Rewold worked part-time sweeping floors for his father's construction company, Frank Rewold and Son Inc. After graduating in 1946, Roy began working full-time learning carpentry and received his first significant project – Sunset Terrace, the former residence of Mrs. John Dodge Wilson and current residence for the president of Oakland University.
Now, more than sixty years later, Roy is the CEO of Frank Rewold and Son Inc. In its 90 years and third generation of family ownership, the company continues to adapt. From the company's humble beginnings, it has been transformed under Roy's guidance into a multi-million dollar corporation.
Roy's contribution to the construction industry has been by an example of leadership and genuine concern for his fellow man. He has raised the bar for standards in ethics and practices by conducting business with the highest degree of professionalism, integrity and fairness in dealings with clients, business partners and public agencies. That is the reason virtually 90 percent of Frank Rewold and Son business is repeat business or referrals.
Additionally, the company has carved out a niche in historical restorations. His legacy is visually apparent in the buildings his company has refurbished, restored or constructed. A few in his local community include Meadowbrook Hall, Oakland Hills Country Club, Rochester Hills Public Library, the four-star Royal Park Hotel and the historic ITT Western Knitting Mills.
His recent awards include the 2008 Best of Michigan Business honoree, the Engineering Society Outstanding Achievement Award for Building Design and Construction, the Design and Construction Showcase Award, and Crain's Detroit Business listed Frank Rewold and Son one of the "Cool Places to Work" in 2007.