Leon P. Clark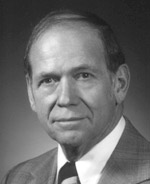 In the late 1930s, Leon P. Clark began his career in the plant engineering department of the Oldsmobile Division of General Motors, where he managed many heavy industrial construction projects.
In 1946, Leon founded Clark Construction Company in Grand Ledge, Mich. Clark Construction Company worked very closely with GM to convert the automaker s wartime production factories back into automotive plants. During that time, Leon moved Clark Construction from Grand Ledge to Lansing to be closer to GM. The company grew rapidly, developing into a solid general contractor serving the industrial, commercial, and institutional construction markets.
Leon s reputation as a gentleman, honest businessman, and his relationship with customers and subcontractors laid the foundation that would allow Clark Construction Company to become one of the nation s leading general contractors and construction managers.
Leon P. Clark's family is very proud of his accomplishments and the legacy he left behind. Two of his eleven children continue the hard work and dedication to Clark Construction Company, which celebrated 60 years in 2006. Eight of his grandchildren continue his legacy in construction as well, with four at Clark Construction Company and four at Siwek Construction of Flint, Michigan.
Ben C. Maibach III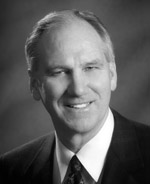 Under the guidance of Ben Maibach III, Barton Malow has evolved from a single office in Southfield, Mich., to a $1 billion a year enterprise, with ten regional offices and top 10 national construction leadership in the health, education, sports and industrial markets.
In the 25 years Ben III has been at the helm of Barton Malow, the ISO certified company has grown from a mid-sized local builder to the largest construction manager in Michigan.
Barton Malow is a Best Places to Work company and has award-winning diversity and project innovation programs.
Ben III devotes more than 500 hours a year to charitable, civic, professional and educational organizations. A lifelong Michigan resident, he takes great pleasure in working to improve community services and elevating the construction industry.
Ben Maibach has not only led Barton Malow to become a national leader, but he has elevated the construction profession with his dedication and integrity. He believes it is important to strengthen communities, not only as builders, but also through volunteer activities.
Ralph J. Stephenson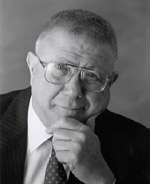 Educator, engineer and author Ralph J. Stephenson, known by many as Mr. Construction, was a valued member of the construction industry for nearly 55 years.
His career began in 1948 with the architectural and engineering firm of Smith, Hinchman and Grylls. In 1950, he joined Victor Gruen Associates, where he was responsible for the major downtown urban redevelopment planning program for Kalamazoo, including the development of the Burdick Street Mall, one of the first downtown malls in North America. Ralph also served as the vice president at the firms of Benjamin Schulz and Associates and H.F. Campbell Company. In 1962, Ralph went into business for himself as a private consulting engineer. During his tenure as a consultant, he handled projects ranging in size from $100,000 to $400 million, providing services in design and construction, project planning and management, plant location and land planning, training and education, and alternative dispute resolution.
Ralph was a pioneer in developing most of the techniques used in the Critical Path Method. He authored several books on construction management, including co-authorship of Critical Path Method and more than 100 papers on construction management. His last book, Project Partnering for the Design and Construction Industry, was published in 1996 and is still available for purchase.
Ralph was a member of many professional societies and was one of the industry s most insightful mentors.
Sheldon G. Hayes and Sheldon W. Hayes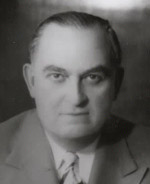 Inducted jointly with his son, Sheldon G. Hayes was a man of his time, revered for his pioneering efforts in the hot-mix asphalt industry.
Born into a family of constructors, he and his father founded the Hayes Contracting Company in 1920. In 1921, he was taken on as full partner and organized S.G. Hayes & Company, specializing in asphalt work. Then, in 1946, he branched off on his own and founded Cadillac Asphalt Paving Company in Southfield, Mich., and continued with the company until his retirement in 1964.
Along with his private business endeavors, Sheldon G. represented Standard Oil's asphalt interests in the Midwest , and he had close relationships with Presidents Roosevelt and Truman, ensuring the asphalt industry's place in the nation's recovery from the depression and the birth of the interstate highway system. He helped form the Michigan Asphalt Paving Association and co-founded the National Asphalt Pavement Association, for which he served as chairperson and first president.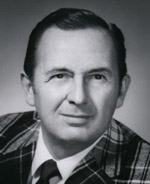 Sheldon contributed to many firsts in the asphalt paving industry, including the use of rapid-curing cutback asphalt. He was instrumental in developing fully automatic asphalt facilities with twin pugmills operable by a single person as well. Like his father and grandfather before him, Sheldon G. devoted himself wholeheartedly to the construction industry.
Inducted jointly with his father, Sheldon W. Hayes enlisted in the United States Army Air Corps in 1941, and he, like his dad, returned home ready to work in the construction industry. Shelly owned and ran Cadillac Asphalt for a decade and continued to peddle asphalt well into his 70s. He served as president of NAPA and was known both for his elaborate magic shows for NAPA conventions and for spearheading, on a national level, the marketing of the innovations his father brought to the industry.
Over the course of time he and his father became very involved in the development of roads that could withstand very heavy traffic. Thus, it was natural that they got involved in racetrack development.
Sheldon G. and Shelly both spent a great deal of time developing the Flat Rock Speedway in Flat Rock, Mich. This led to Sheldon G. being asked to consult on the laying of the rubberized asphalt on the 45-degree incline of the Daytona Beach Speedway. Shelly later brought that knowledge to bear in the designing of the Toledo Speedway in Ohio , for which he received the Toledo Speedway Award in 2001.
Both Shelly and his father were industry leaders who left a lasting legacy for all to follow.