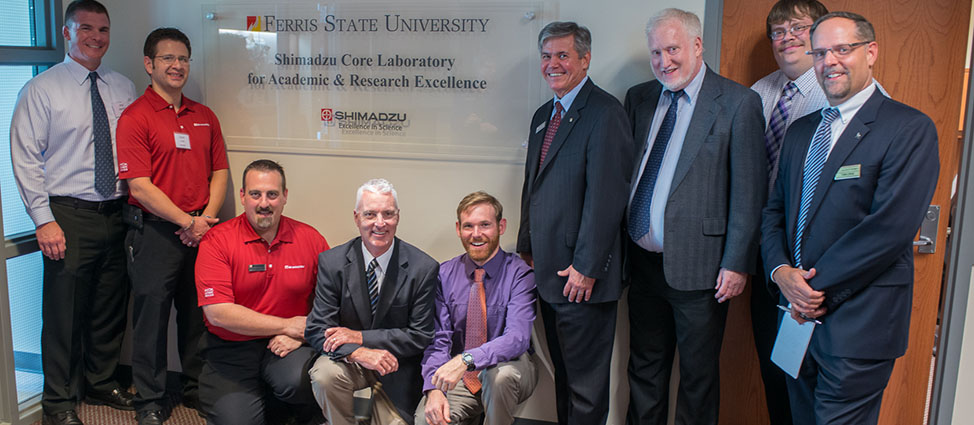 The Shimadzu Core Laboratory is a multidisciplinary science research center containing over 2000 square feet of presentation, research, and collaboration space housed in the College of Arts, Sciences and Education. The instruments installed in the lab are a combination of highly sensitive and accurate spectroscopic and spectrometric instruments used for characterizing and measuring compounds in a variety of sample types. The laboratory has a MALDI Mass Spectrometer which can be used to characterize proteins, polymers, and image tissues for different compounds. One of the instruments in the lab which will be in constant use is a gas chromatography mass spectrometer which can be used to identify and quantify compounds in samples ranging from contaminants in the local water system to compounds being bioengineered by the faculty in the College of Pharmacy.
The laboratory also has advanced liquid chromatography capabilities with a triple quadrupole mass spectrometer. This instrument has the capability to carry out experiments for a variety of faculty doing everything from pharmacokinetics to forensic analysis. Some other instruments in the lab include UV-vis spectrometers, FT-IR spectrometer and other preparatory chromatography systems.
Educational Space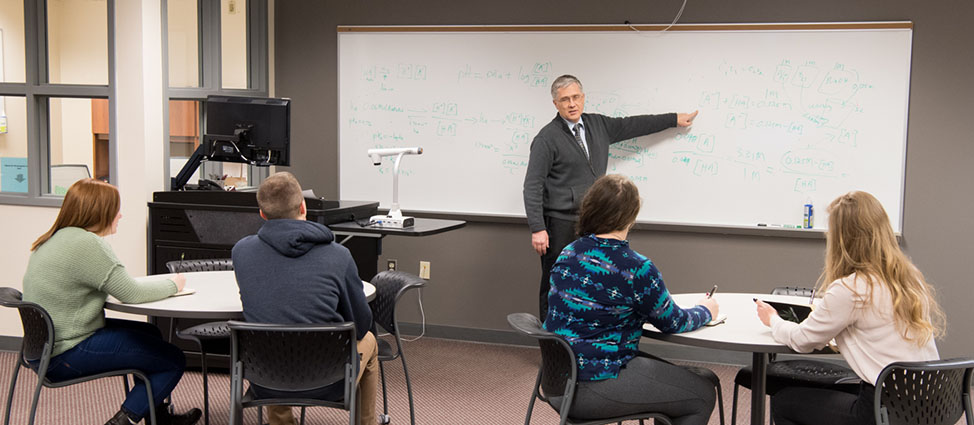 This formal instructional space occupies approximately one third of the SCL laboratory. It is fully equipped with A/V equipment, a computer and tables and chairs. It is well-suited for class lectures on instrumentation techniques as well as community education projects.
Services Offered
Sample Analysis
Course Module Development and Implementation Planning
Experimental Design Consultations
Laboratory Instruments
The Shimadzu Core Laboratory facility is supported by a $500,000 in-kind grant from Shimadzu, a Japanese maker of precision instruments, including high-sensitivity spectroscopic and spectrometric equipment. These devices put Ferris on a level with first-tier research institutions in terms of available instrumentation.
Contact:
Dr. Schuyler (Sky) Pike
[email protected]
Ferris State University
College of Arts, Sciences and Education
820 Campus Drive
ASC 0010
Office: (231) 591-3670