The Michigan Construction Hall of Fame is a permanent site to recognize leaders of the Michigan construction industry and their achievements and is located in Ferris' Granger Center for Construction and HVACR on the Big Rapids campus of Ferris State University. Selection is based on nominees' technical, managerial and leadership achievements within construction and related industries, as well as service to the profession and community.
Thomas (Tom) DiPonio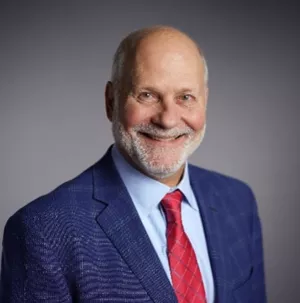 Thomas (Tom) DiPonio was born in Detroit and raised in Redford Township. He is one of nine children, two of whom went into the construction industry with him. Tom's father was involved in construction all of his life, forming Jay Dee Contractors, Inc. in 1965. Jay Dee Contractors, Inc. got its start digging basements and expanded into tunnels, focusing primarily on one project at a time.
Tom believes it was preordained that he would go into construction, having always worked for the family business and being exposed to construction. His earliest memory is of going out on a Saturday morning to see a tunnel that was being constructed in Livonia for Middle Belt and Plymouth Road. Tom, his brother, and his father spent the day at the site and were able to go down the shaft and ride the locomotive into the heading to see the workers.
Tom attended the University of Detroit for civil engineering which required co-ops as part of the degree requirements at the time. He was able to spend his co-ops working for the family business, acting as a project engineer, in charge of the surveying line and grade for the projects and learning the more technical aspects of the industry. Unfortunately, Tom's dad passed away unexpectedly in a construction accident in 1975, before Tom graduated. That led the company to lose their bank and their bonding company.
However, the company had a pretty good profit-sharing program at the time and a solid core group of managers who pulled together, stepped into positions of greater responsibility, and formed a new company, Jay Dee of Illinois which would joint venture with Jay Dee Contractors, Inc. Those men, Joe Lynch, Glenn Rorson, and Cornell Timney became Tom's greatest mentors.
Tom worked in the field for four years as an operations manager before moving into the office as a vice president of the company. Five years later (1988), he was named its president, with his two brothers, Mike and John working alongside him. During these years, Jay Dee worked on tunnel projects in Detroit, Chicago, Milwaukee, Houston, St. Louis, and Kansas City. Several of these projects have earned national awards including the Northgate Link tunnel, a 3.5 mile, 19-foot diameter tunnel in the Seattle area and the Coxwell Bypass Tunnel, a 6.5 mile, 21-foot diameter tunnel in Toronto.
While the company has pursued some diversification, heavy underground construction (deep underground with difficult excavations and structures) remains its focus. They are known as a pioneer of the jacked pipe tunneling method and are considered one of the premier pressurized face tunnel contractors in North America.
In 2015, Tom was inducted as a member of the Moles, a national tunneling contractor association based in New York. He is also a member of the Beavers, a West Coast heavy civil construction association, and the Groundhogs, an underground construction association based in Chicago. Tom has served his industry through executive board members of the Associated Underground Contractors (AUC) and the Executive Board of the Michigan Infrastructure and Transportation Association (MITA). He served as president of both associations. His involvement in these organizations exemplify his philosophy that "organizations serve a purpose for our industry, in promoting the industry, and they spend a lot of time with the legislature to make sure that the lawmakers are in line with the funding mechanisms for the industry."
Tom is heavily involved with charitable organizations, in particular, Arc Western Wayne County and the CDS Foundation. Arc Western Wayne County advocates for the rights and full participation of all children and adults with intellectual and developmental disabilities. CDS Foundation is a non-profit organization that raises money to provide resources and support for people with alcoholism or drug addictions.
Because several of Jay Dee Constructor's projects involved sewer and water systems, Tom supports organizations committed to protecting the environment and providing clean water. A few of these organizations include Pure Oakland Water, Great lakes Water Authority, and the Detroit Water and Sewage Department with Jay Dee Contractors focusing on constructing new or rehabilitating existing sewer systems for them.
Tom and his wife, Renee, have four children. John is involved in the family business. Although his daughters, Angela, Laura, and Jackie, are not involved in the construction business, they did gain knowledge by working at the company during the summers growing up.
Frank Jonna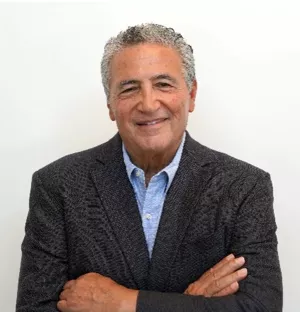 Born in Baghdad, Iraq, Frank Jonna's family emigrated to Detroit, Michigan when Frank was 6 months old. Frank was one of seven children – six boys and one girl. They all grew up in the grocery store business owned by their father and then later grocery stores owned by their siblings.
In 1957, Frank's oldest brother, Jimmy, had a vision of building an independent supermarket in the city of Detroit, right across the street from the family's little superette. He created a partnership with 5 other immigrants, including his father, and was able to secure funding for the project from the builder – Holtzman & Silverman – a very rare occurrence at that time.
Watching the construction of the supermarket ignited an interest in construction for Jimmy. He went to college and was mentored by an architect in the industry. In 1965 he formed a construction company that eventually became Jonna Construction.
Frank began his construction career as a laborer working for his brother in 1972 – a role he considers the greatest job in construction, "When you're a laborer, it's a role that can be defined and can be achieved and you can walk away from it at the end of the day and say that you did your job."
Frank worked for Jimmy during the day, in his other brother's grocery store at night, and he attended night classes at Wayne State to make him more well-rounded and enhanced his communication skills. Those long hours gave him the opportunity to learn both the grocery/retail and the construction business.
The company began with storefronts, building them out overnight and quickly moved into general contracting. Once Frank became a supervisor, his job never ended. He would work at the sites all day and spend his evenings at home working on bids and calling subcontractors until 11:00 at night.
Frank became a partner in 1980 along with 5 other family members. It was at this time that the company experienced its greatest growth and started the development side of the business. By 19999, Frank was named DEO of Jonna Companies – a holding company for Jonna Construction and Jonna Realty Ventures. Home Depot was one of their regular customers, with Frank handling the entire project, from site location to entitlements, to construction. Kroger and other retail, office, and medical tenants used Jonna Companies as well.
Frank was bullish on development in Detroit and accepted three challenging historical preservation projects in Midtown in the early 2000's, including the renovation of the Willy's Building. The focus of those projects was residential for rental units with a mixed-use component. He navigated the political and economic conditions including utilizing incentives and other creative methods of financing to make a project viable. This helped to pave the way for the revival of Midtown, including substantial investments by Henry Ford, Wayne State University, and the Detroit Pistons.
In 2010, Frank returned to the day-today operations of the construction company. He moved the company to Detroit and established Jonna Construction as a Detroit-headquartered business.
Frank believes that communication is the most important aspect of the construction business, or any business, and prides himself on being a good listener. He often states that, "you have to listen to be heard" to encourage his team to be good listeners.
As a Chaldean American, Frank has proudly given back to the community through his work with Catholic Central and construction of the Shenandoah Country Club (a Chaldean community-owned facility). He served as Chair of the Catholic Central Alumni Association, created its endowment, and procured enough large gifts that Catholic Central was able to develop a new campus in Novi.
In support of his son who is unable to live independently after a traumatic brain injury, Frank and his wife are prolific supporters of Angel's Place. They serve on various committees for the organization and actually purchased the land and constructed a home called the St. Francis Home where their son lives with three other gentlemen that is managed by Angel's Place.
Frank feels very fortunate for the opportunity that living in America (and Detroit) has afforded him and his family (his wife Judy; his sons Joey and Jeffrey; his daughters Heather and Brianna and his five grandchildren). "Every time we are able to gather and spend time with the family, we're always thankful, grateful for what he have."
L. R. Swadley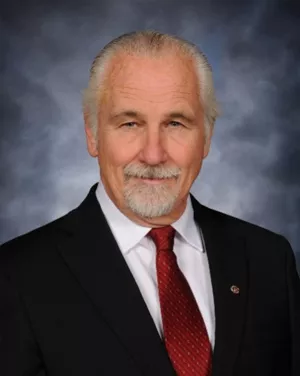 While he was born in Oklahoma and raised in Texas, L. R. Swadley considers Marquette, Michigan his hometown. When his high school friends were headed off to college, he decided he wanted to go to work. At that time, one of the best places to get a job as an 18-year old was in construction on the north side of San Antonio. He found a job as a carpenter on a framing crew in the booming subdivisions and housing market there.
In 1976, he followed a girl up north and found himself in Marquette. There was very little work in the area, except for construction, so with his nail bag over his shoulder, he walked onto a construction site and asked if anyone was hiring carpenters. When winter arrived in Marquette and everyone was laid off, without any saved funds, L. R. decided to subcontract himself out to a developer of multi-family apartments. This was the start of his own business, contracting roofing, framing, and rough carpentry. Slowly, he began to add remodeling to the business.
Although he yearned to return to Texas, one job led to another and then he met his wife, Chris. Within a year, they were married and L. R. knew he was not going to return to Texas.
At this time, he joined the local Home Builders Association which had only been established for one year. The 1979 recession hit within a year of him joining the association. Luckily, he was able to find enough work to survive and remained one of the few members of the association. Early in his career, L. R. learned the importance of managing his client's experience with the land, the design, the quality of the construction, and their overall experience during the process. This is what pushed him and his company into becoming design builders and then subdivision developers. That is what he believes set his company apart from the competition. Swadley Development, LLC eventually expanded into custom homes and large community development with homes, condominiums, commercial buildings, and senior housing. The development projects are known for their focus on conservation areas, trails, winding roads that follow the natural terrain, and creative land planning. They create a sense of place for the homeowners.
While his custom homes and community development have been extremely significant for the Marquette area (one project alone had a $50 million+ impact within the city of Marquette), L. R's most significant contributions to the construction industry have been his service within the Home Builders Association. He is a big believer in giving back to your profession and one of the best ways to do that is by serving in industry associations at the local, state, and national level. He served as the president of the Upper Peninsula Home Builders Association three different times as well as its secretary-treasurer and on its board. For him, one of the most incredible aspects of belonging to the association was the "willingness and passion that most everyone has for sharing their business management and so many things that are required to be a successful builder."
L. R. also became involved at the state and national level Home Builders Associations. It was during his five-year tenure as president of the Home Builders Association of Michigan (HBAM) that he focused the HBAM on what he terms "sustainable housing." He believes that every American family should have the right to quality housing in a neighborhood and a style of their choice and that the building industry must do everything it can to remove barriers and promote a greater awareness of the role to be played by state and local governments.
Thus, L. R. initiated a statewide listening tour to better understand the challenges facing builders across the state. These sessions were attended by builders, contractors, and state and local policymakers. This effort culminated in the publication of a report, "Where Will Ten Million Michiganders Live?" Several of the recommendation from this report have already been signed into law and others are now included in a Housing Michigan Coalition package of bills that are expected to be signed into law later this year.
This report also led the National Home Builders Association to initiate efforts to develop its policy messaging around affordability and attainability at the national level.
L. R. has served on the Marquette City Planning Commission, the Marquette Community Foundation Board, the board for Habitat for Humanity, and raised funds for Trillium, a hospice facility in Marquette. He enjoys being a guest lecturer for several construction classes at Northern Michigan University.
L. R. is preparing to retire within the year. His wife, Chris has served as his biggest fan and greatest critic. They have four daughters, Kara, Erin, Laura, and Emma; and four granddaughters.