Online and on Your Schedule

Ferris Online makes the promise of a Ferris education available to anyone, anytime, anywhere. Offering more than 30 graduate and undergraduate programs in cutting-edge, web-native learning environments, Ferris Online is pushing higher education into the future.
Student Success Centers
Stay connected in any of our online programs at our five Student Success Hubs with personalized resources and support at your doorstep. You'll have access to local program advising, registration help, financial aid support, and more. Find a hub near you.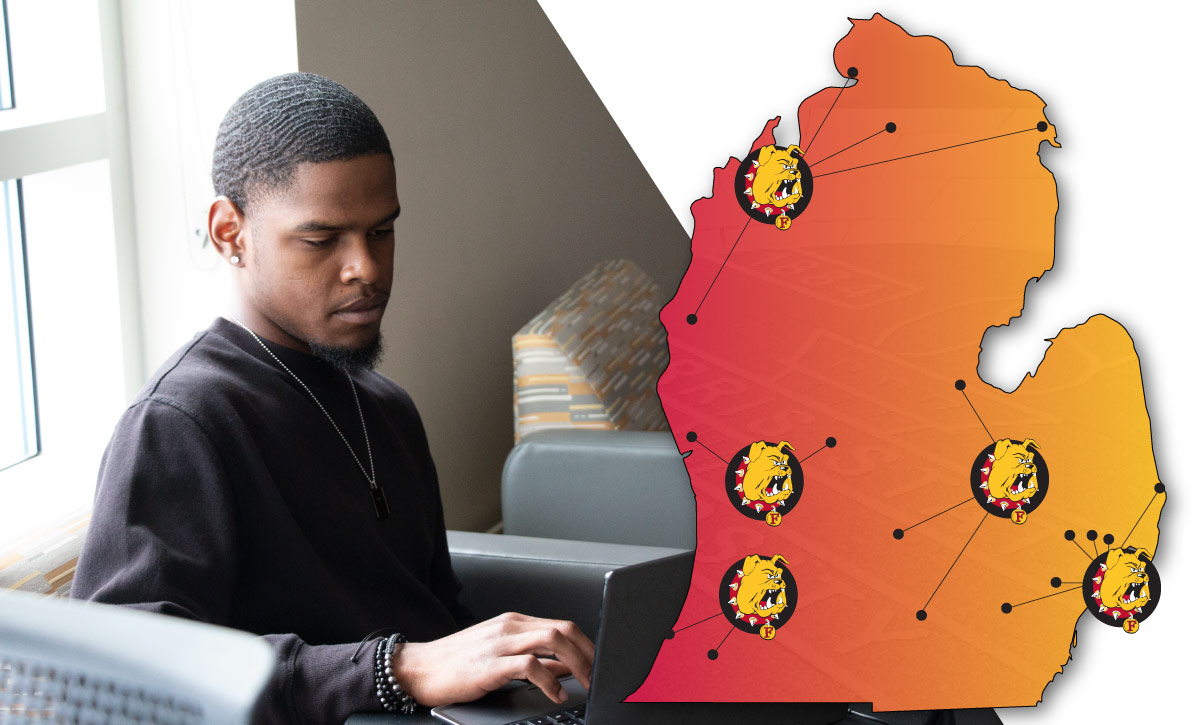 LOCAL HUBS