Ferris Near You
With 22 community college partnerships across Michigan, you'll take Ferris classes at your community college with our expert faculty. You'll have a tight-knit crew of local faculty and staff to back you up and all the resources of our main campus at your disposal. Get started by finding your Ferris program that will help accelerate your education and your life forward.
Explore ProgramsExplore Locations
Student Success Centers
Stay connected in any of our statewide programs at our five Student Success Hubs with personalized resources and support at your doorstep. You'll have access to local program advising, registration help, financial aid support, and more. Find a hub near you.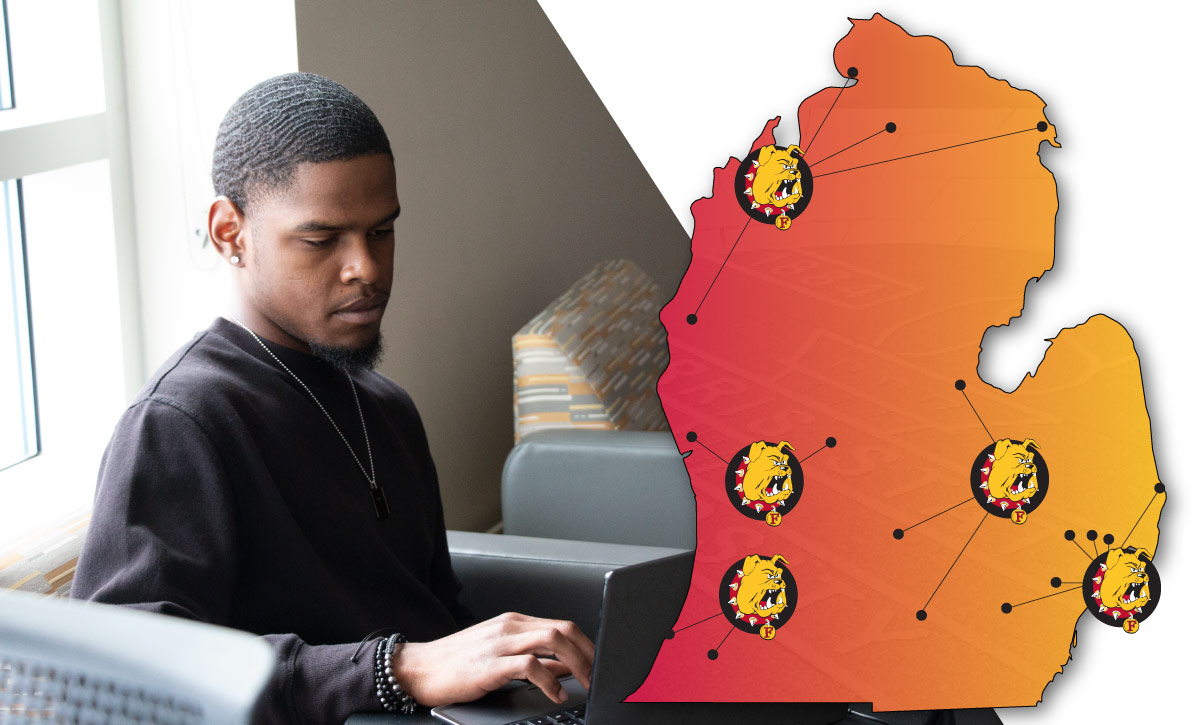 LOCAL HUBS