John Marshall Harlan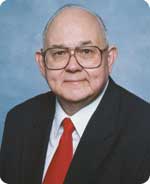 John Harlan has had an exceptional career. John did not start at the top but worked his way through the ranks, from an apprentice wireman to President of Harlan Electric Company in Southfield, Michigan. In his more than 49 years with Harlan Electric, he built the company into the 10th largest electrical contractor and 7th largest specialty sub-contractor in the nation.
John has been active in the construction industry on both a local and national level. He received the 'Man of the Year Award' from the Southeastern Michigan Chapter NECA for his outstanding contributions and devotion to the electrical industry, locally and nationally, in 1983. He was recognized as a founding father of the National Construction Employer Council by the Engineering News Record and has often been referenced by the publication.
Aside from his many leadership positions, speaking engagements and published works, John also takes pride in his community involvement. He has been a past director and president of the Science and Engineering Fair of Metro Detroit and a former director of the National Bank of Southfield. John's commitment to education is evident by his service as trustee to Marygrove College and Lawrence Technological University and as a member of the Presidents Club of the University of Michigan, Oakland University and the University of Detroit/Mercy.
John is admired by his peers and respected by all who know him for his honesty, integrity and commitment to his family. John Harlan is truly an icon in the construction industry.
Thomas E. Dailey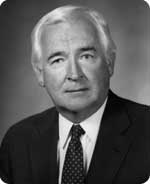 Tom Dailey devoted his entire professional career of more than 45 years to the advancement and betterment of the construction industry at both a local and national level. His position as president of R.E. Dailey & Co. in Southfield, Michigan, (later T.E. Dailey & Company), and more than three decades of involvement in the national Associated General Contractors of America, took him to all 50 states and abroad, where he carried his message of inclusion, industry activism and unity.
His commitment to get involved is clearly demonstrated by the number of industry organizations and associations in which he held leadership positions. An example of his activism was his 1977 mayoral candidacy in the city of Detroit, when he could not sit idly by while feeling the city was being mismanaged.
When the construction industry in Detroit was being crippled by successive labor strikes in the late 1960s, he took charge of developing and initiating multi-trade collective bargaining to solve the crisis. This innovative approach was a resounding success and became the blueprint for similar programs throughout the country.
Education is one component of the industry that Tom Dailey most favored. His nearly 20-year involvement with the AGC Education and Research Foundation and his unwavering support in developing the next generation of construction professionals is a testament to his commitment. His legacy, the Tom and Jan Dailey Undergraduate Scholarship and the R.E. Dailey Memorial Undergraduate Scholarship, which he helped fund, will serve as a reminder of his many contributions to the construction community and as an inspiration to those who follow.
Albert A. White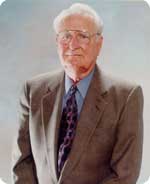 Albert White was a humble and modest man whose more than 45 years as a real estate developer, builder and realtor significantly impacted the residents of the Greater Lansing, Michigan, area. He built a number of exclusive projects such as Whitehills Estates, Whitehills Center, Carriage Hills, Rudgate Hills, Whitehills Lakes and Whitehills Woods, as well as hundreds of homes for attorneys, lobbyists, trade association officers, business owners and executives. His developments have addresses that are among the most elite in mid-Michigan.
Certainly, Al White ran an impressively successful business, but as much as he received from his hard work, he gave back. He donated multiple parks, land for an elementary school and a community recreation center, and funded the entire cost of the Fountain Square Park fountain project in downtown East Lansing. In many cases, his land donations were accompanied by funds for continued operation of a park or facility.
Al was committed to education in public schools as well as institutions of higher learning. He served on the board of directors of the Haslett School Gifted and Talented Program and as a member of the Michigan State University Wharton Advisory Council and other MSU associations.
Al White strengthened the Greater Lansing area by providing support and opportunities for the area's residents and their children. He was a man who lived not only as a distinguished constructor of facilities, but as a distinguished constructor of communities.