Austin Freshour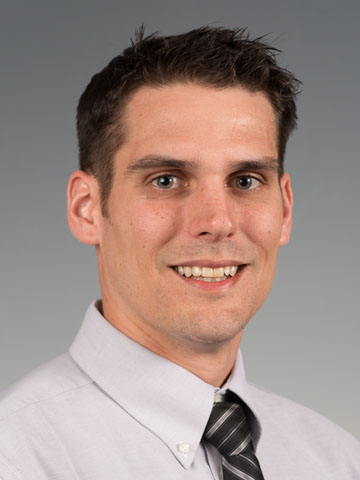 Austin Freshour, Academic Advisor in the College of Health Professions, was honored as the 2019 Outstanding Academic Advisor Award recipient for his dedication and passion in creating a safe, supportive environment for students, empowering them to be life-long learners, and assisting them in their personal development.
"Austin gives students the tools and resources needed to help them be the most successful they can be while also giving them ownership of their accomplishments and independence," said Richelle Williams, Secretary of Student Academic Affairs in the College of Health Professions. As someone who cares deeply for his students, "Austin's advisees know his door is always open when needed."
Freshour has worked closely with students and youth for many years, including as a family/youth counselor, a mental health case manager, and a K-12 counseling intern. In the three years he has worked at Ferris, his commitment to his student advisees has led him to developing a database to monitor student progress in their major, an advising shell in Blackboard, advising videos on Blackboard, and a COHP Student Group.
Linda Kuk, Professional Advisor in the College of Health Professions, says that Freshour is a strong advocate for his advisees and that their office and students have benefited from his new ideas, techniques, and updates. In addition to creating a COHP Student Group that helped students feel connected, "Austin was instrumental in creating a yearly Health Connect Event. Over the last three years, this grew from 15 students to over 130 this past fall," Kuk said.
Kuk has witnessed Freshour's passion for his advisor role. "He understands the importance of offering students direction but keeping them responsible, engaged, and assisting them with the various departments on campus. He collaborates with other departments and advisors on campus and stays updated on the services available for students and informed on university policies," Kuk said.
Freshour explains that he and his coworker have "worked hard to show students that we care about their well-being and education simply by creating an atmosphere of unconditional positive regard. By empowering students and helping them acquire knowledge about their skills, ability to learn, and overall goodness, I believe they leave Ferris well equipped to actualize their own potentials."
Freshour and other recipients of the 2019 Academic Affairs Awards were recognized on Wednesday, April 24, 2019, at the Employee Service Awards in the David L. Eisler Center.