Dr. Robert P. Fleischman, J.D., EdD., Provost and Vice President for Academic Affairs
Dr. Robert P. (Bobby) Fleischman serves as Provost and Vice President for Academic Affairs at Ferris State University, where his primary focus as the chief academic officer is to strategically lead the development of innovative degree initiatives for more than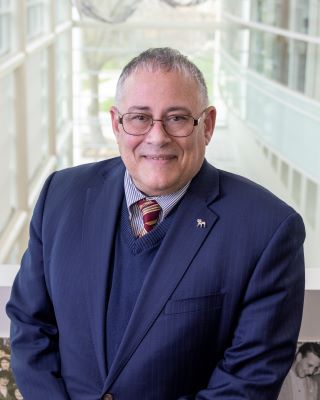 180 undergraduate and graduate majors, including two-year degrees that ladder into four-year, Bachelor of Science and Bachelor of Arts degrees, eight master's degrees and Doctorates of Education, Optometry and Pharmacy. He also oversees the Division of Academic Affairs' budget to achieve University and Divisional strategic priorities and goals. Dr. Fleischman assumed his present role at Ferris State University in July of 2020 after having served as Vice-President for Strategic Partnerships and Associate Provost for Academic Affairs at Minnesota State University, Mankato.
In addition to having taught as a full-time faculty member for 21 years, Dr. Fleischman has served in a series of administrative positions including both Dean of the College of Business and Management, and as Department Chair at East Stroudsburg University (PA). Prior to joining East Stroudsburg University, Dr. Fleischman was a lecturer in Sport Law and Marketing at the University of Massachusetts/Amherst.
During Dr. Fleischman's career, he has practiced law as a partner in a New York City law firm, specializing in sport and education law. He is currently licensed to practice law in both the State of New York and Commonwealth of Pennsylvania. During his career, he has consulted numerous organizations on legal matters related to higher education, sports business, and entertainment. He has held committee memberships with both the New York and Pennsylvania Bar Associations on Higher Education, Sports and Entertainment.
Dr. Fleischman received a Doctorate of Education from Binghamton University in Educational Theory and Practice, a Master's of Science in Sport Management from the University of Massachusetts/Amherst, a Juris Doctorate from Hofstra University School of Law, and a Bachelor of Science in Political Science, with concentrations in Organizational Psychology and Communications from the University of Michigan/Ann Arbor.