J. Randall Groves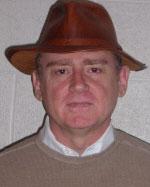 Randy Groves teaches a variety of courses including Ethics, Introduction to Humanities, Eastern Religion, Western Religion, Comparative Civilization, Philosophy of Mind, Film, and Popular Culture. He joined the faculty in 1991 and was selected as a Distinguished Teacher by his peers in 2001. Groves also is a professional musician known for sharing his musical talents in the classroom, for bringing other artists and authors into the classroom and for using technology to create a multimedia, multidimensional approach to teaching music, art, literature, dance and film. He has invited guest artists to his classes, exposing students to previously unfamiliar cultures, including Chinese opera, Indian sitar music and Spanish and Indian dance. His integration of Ferris State's Arts and Lectures series into the classroom was the subject of a feature article in the Chronicle of Higher Education.
Professor Groves' publications include An Introduction to Health Care Ethics, Comparative Philosophy Mind, Religion and War, India in Western Philosophy of History, and An Interview with James Emery.
---
Abdollah Ferdowsi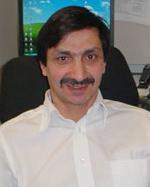 Abdollah Ferdowsi, Ph.D., a professor of Accounting, Economics and Applied Statistics in the College of Business, received the prestigious Distinguished Teacher Award from his colleagues in 2001. Dr. Ferdowsi carries an exemplary record of professional development activities, involvement with students both in and out of the classroom, and participation in the University community. Ferdowsi, who joined the faculty in 1984, devotes substantial time and effort to keeping current in his field and contributes to his professional society meetings and literature. He has attended and contributed to many teaching-related conferences both on and off campus, including the "Learning, the Learner, and Teaching Methodology" workshop sponsored by the Faculty Center for Teaching and Learning.