Sharon Colley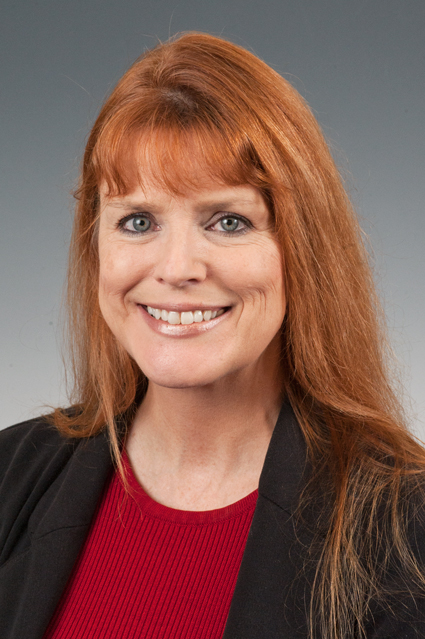 Associate Professor Sharon Colley, the coordinator for Ferris State University's Master of Science in Nursing program, has been selected to receive the 2016 Distinguished Teacher Award.
Colley's honor marks the third time, since 2000, that Ferris' Distinguished Teacher honoree had earned bachelor's degree and Master of Science degree from the university. Nuclear Medicine Technology Associate Professor Sheila MacEachron was a recipient, in 2002, and Information Security and Intelligence Professor Greg Gogolin was selected, in 2011.
Colley received an associate degree in Nursing from West Shore Community College in Scottville, Mich., in 1990; her Bachelor of Science in Nursing from Ferris, in 2000; and completed her MSN degree, in 2006. Colley also earned a Ph.D. from Western Michigan University in Kalamazoo, Mich., in 2009.
Colley joined the Nursing program at Ferris, in 2002, and served as the laboratory coordinator, until 2006, when she moved into a faculty position. In addition to her teaching role, she has served as the BSN program coordinator and currently as the MSN program coordinator. Colley said that she was extremely humbled by the Distinguished Teacher Award.
"It's a huge honor," Colley said. "We haven't had anyone from our college win this award for a while, and I'm proud to represent the School of Nursing. I've had a lot of colleagues stop by and offer congratulations." Colley said that she was unofficially mentored by faculty who continue in leadership positions with the university.
"Professor Terry Doyle's work and writings, on the learner-centered approach, have had a great impact on me," Colley said. "When I was a student, Julie Coon was a major influence. It was the first time an instructor truly seemed to recognize that the quiet students in the back of the room had much to offer, and she found comfortable ways to encourage all students to contribute to the learning."
Colley said that she welcomed having representatives of the Distinguished Teacher Award Committee observe her in the classroom as an opportunity to show the merits of the learner centered approach.
"I am a major proponent of this philosophy," Colley said. "I want to make sure all students have a voice, whether it is through writing, role-plays or class discussions. I want them to find learning engaging, rather than it being a boring or painful process. That is what will help them retain information over time and motivate them to continue learning throughout their lives. "
Gary Maixner, co-chair of the Distinguished Teacher Award Committee, said that since there was no recipient in the 2014-15 academic year, they made a concerted effort to encourage all colleges to be active in the process.
"We marketed the concept to get more nominations," Maixner said. "It is a considerable amount of work for those who are considered for the award. All the candidates were excellent, and Sharon Colley is most deserving. It came down to her rapport with her students." The process for candidates includes classroom visits, student input, evaluation of semifinalist essays and curriculum vitae, and interviews with finalists.