Christopher Redker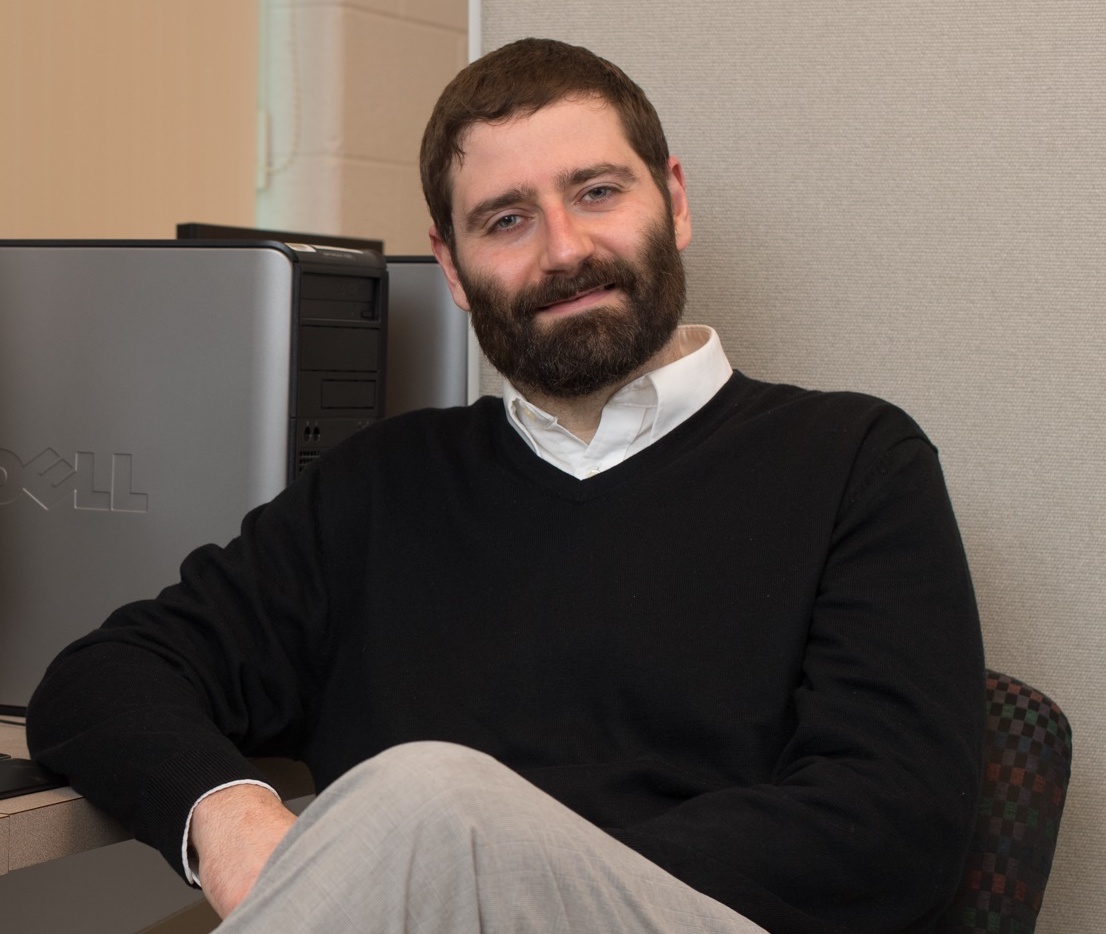 Christopher Redker, Associate Professor of Psychology, has been chosen as the 2018 Academic Scholar Award recipient for his impressive record of scholarly work and promotion of student learning in the classroom and laboratory. Ferris State University embraces a broad definition of scholarship that includes emphasis on discovery, integration, application, and/or teaching.
"Dr. Redker is an invaluable member of our department and does a great deal of research that benefits our students, the Psychology program, and the University," writes nominator and Professor of Geography Jennifer Johnson. "His ongoing collaboration with psychologists from other universities (including the University of Michigan, The Ohio State University, and the University of Cincinnati) strengthens the Ferris reputation in the academic community and continues to bring fresh perspectives into the Psychology program. His recent work as a reviewer for journal articles and NSF proposals furthers his impact."
Redker's current research is in two independent tracks and has garnered national attention: consumer attitude formation/change via evaluative conditioning and effects of media on reviewer traits. His research has also lead him to co-author an open-access textbook that reduces costs for students and can be used in sociology, political science, and social work, as well as psychology courses.
In addition to pursuing his own research agenda, Redker is deeply committed to his students and writes that he "provides an opportunity for them to learn not only about psychological issues, but also how science works and what it looks like in practice." He considers his laboratory to be an extension of the classroom and believes it is important to integrate research experiences into all of his courses. Some of his other scholarly pursuits include facilitating the research training of his students through independent study and directed research experiences, acting as an RSO mentor, working with honors symposium projects, and collaborating on research with Ferris colleagues outside his discipline.
Psychology Instructor Daniel Boyll notes Redker's dedication in mentoring students and fostering their professional growth. "Chris provides students with meaningful experiences that aim to prepare them for graduate study…he mentors students in his laboratory and I know that many have achieved great success after leaving Ferris State University." Honors Program Director Peter Bradley also speaks of Redker's impact on current and future students, "Chris not only continues to support our students individually through research, he has cultivated a culture in which research is the norm, and as a result, the Department attracts a large number of high-achieving students."
In addition to his teaching and research, Redker serves as the Program Coordinator for the Psychology program. Boyll wrote in a support letter of Redker's commitment to the quality of the program. "Chris put great effort into revamping our program-level assessment methods and creating the report. The Academic Program Review Council was very impressed with the product of this work."
Redker earned a PhD in Applied Experimental Psychology with a specialization in Social Psychology, a MS in General/Experimental Psychology, and a BS in Psychology, all from Central Michigan University.
Redker and other recipients of the 2018 Academic Affairs Awards were recognized on Wednesday, April 25, 2018, at the Employee Service Awards in the David L. Eisler Center.