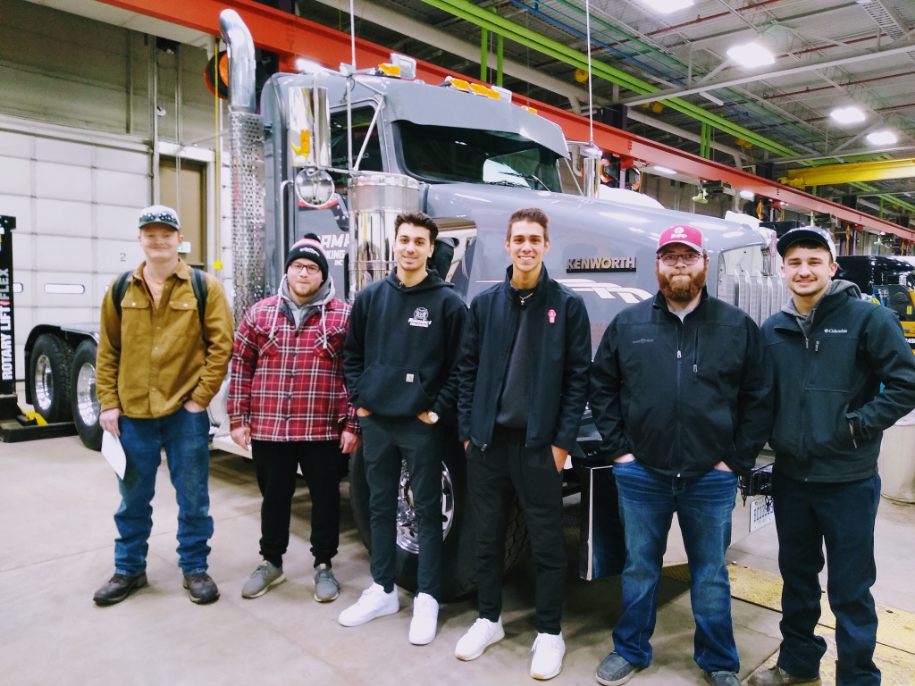 For over 25 years the Heavy Equipment Program has hosted the State SkillsUSA-VICA competition (Diesel Equipment Technology). Additionally, our students have been consistently recognized as major contenders at the SkillsUSA-VICA competition (Diesel Equipment Technology) on a national level. Ordinarily, our students compete against 35 competitors from other states. Some of the competitors have worked in the field for over ten years. On average, our AAS students have steadily won or finished in the top four places of national competition.
2022 Nat Pytlowany earned a silver medal in Diesel Equipment Technology post-secondary contest at SkillsUSA in Atlanta, GA. Over 6,500 states gold medal winners competed in the week long event. We are proud of Nat's achievements.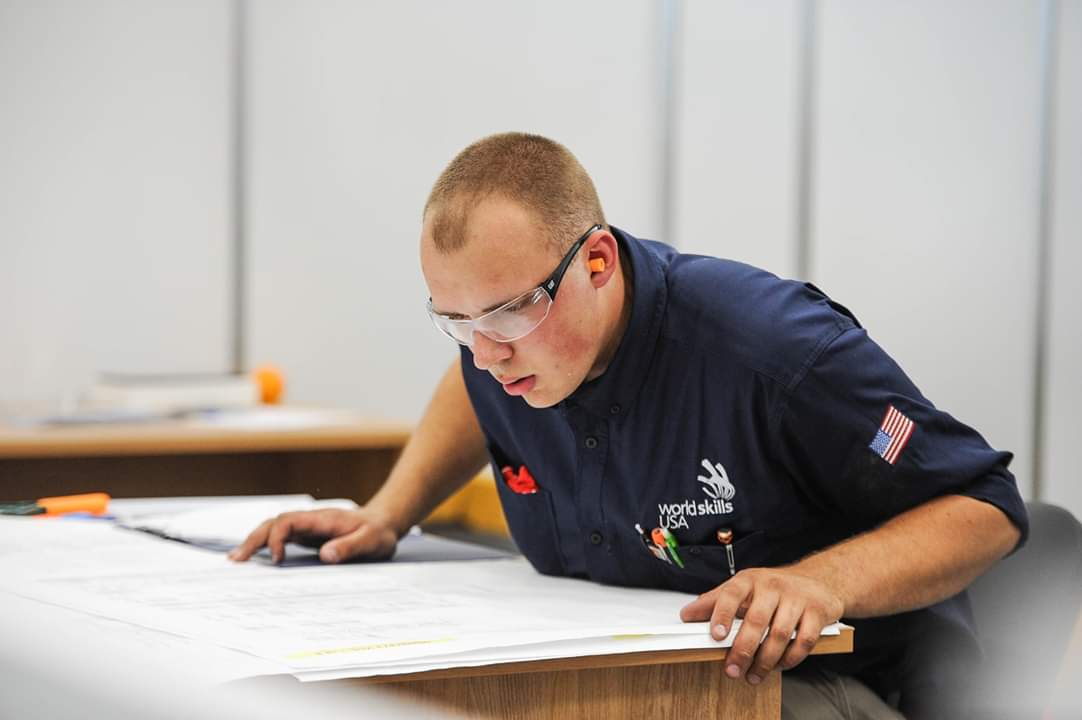 2019 brought Ryan Meppelink, a senior in our program to Kazan, Russia,where he competed in WorldSkills in the Heavy Vehicle Technology skill of the Transportation and Logistics section, which also included freight forwarding, aircraft maintenance, car painting, auto body repair and automobile technology. Meppelink won the bronze medal for Heavy Vehicle Technology and the Best of the Nation award for the highest score among the 20 youths who represented the United States.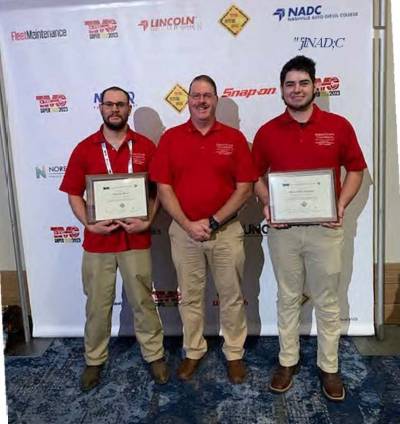 Heavy Equipment student's Tim Rose, and Max Chatman competed at the TMC (Technology and Maintenance Council) FutureTech competition in Cleveland, Ohio, September 2023 . Tim placed 1st and Max 2nd in the overall competition. This competition brings together students from around the country to compete in 15 different heavy truck diagnostics and repair stations. These stations range from advanced diesel electrical diagnosis to safety & environmental. AIS Construction Equipment sponsored our students. For more information on the competition, check out the links below. The "dream team" pictured from left to right: Tim Rose, Senior HSET, Darren Wilson, Faculty Heavy Equipment, and Max Chatman, Sophomore HEQT.
Results like these continue to prove that Ferris State University is among the elite in the nation for engineering technology.
Competition Day
Additional Competition Information
Both the HEQT and the HSET programs require all students to complete an internship program. The HEQT internship program consists of 12 weeks (480 hours) of paid on-the-job training at an approved repair facility and the HSET internship program consists of 10 weeks (400 hours) of paid on-the-job training.
The Heavy Equipment programs emphasize skill development as well as fundamental knowledge development in technical theory, mathematics, physical science, behavioral science, and communication.
The HEQT and Faculty have years of successful field experience as heavy equipment technicians. The Faculty are also professionally prepared teachers. The Faculty continually participate in professional development activities to improve their skills and knowledge in preparation for new technology. Many of these activities include factory sponsored training seminars.
Employment opportunities for HEQT and HSET graduates are excellent. Future employment projections are also excellent. Bureau of Labor statistics project a continual shortage of qualified heavy equipment technicians.
Transport Topics Article:
FedEx Freight's Phillip Pinter Captures TMC SuperTech Grand Champion Honors
Mlive.com Article:
Ferris State student and Kentwood native wins National Student Technician Competition