About the Program
Established in 1984, Ferris State University's nationally recognized Welding Engineering Technology program is the largest of its kind in the United States. Since its inception the program has had major revisions in response to constituent feedback. The program is designed to produce plant-level welding engineering technology graduates who are involved in the concept, design and engineering of weldments and implementation of welding processes. This overall knowledge of weldments and the ability to engineer welding and joining systems produces graduates who are in great demand and highly compensated.
Visit Ferris Welding
We invite you to visit the Ferris State campus and the Welding Engineering Technology (WELE) BS degree program. You can visit "virtually" or "in-person" at our Big Rapids, MI campus.
Below please find a virtual opportunity to tour campus and the Welding Engineering Technology program facilities.
Virtual Tour of the Welding Lab Facilities
Tour of the Ferris State Campus
If you desire to visit in-person, please register for a Campus Tour. Please note that registering for an in-person campus tour does not include a visit to the Welding Engineering Technology (WELE) BS degree program area. It is suggested that you please contact the WELE Office at (231) 591-2511 to schedule a Weld facility tour and meeting with the Program Coordinator for the day of your visit.
Contact
Jeffrey Carney
Professor/Program Coordinator
Faculty Office Telephone: 231-591-2952
Welding Engineering Technology Program Telephone: 231-591-2511
Email: [email protected]
A $30 million collaborative investment by the State of Michigan and Ferris State University was recently on display when expanded and renovated areas of the Swan Technical Arts Building Annex were dedicated.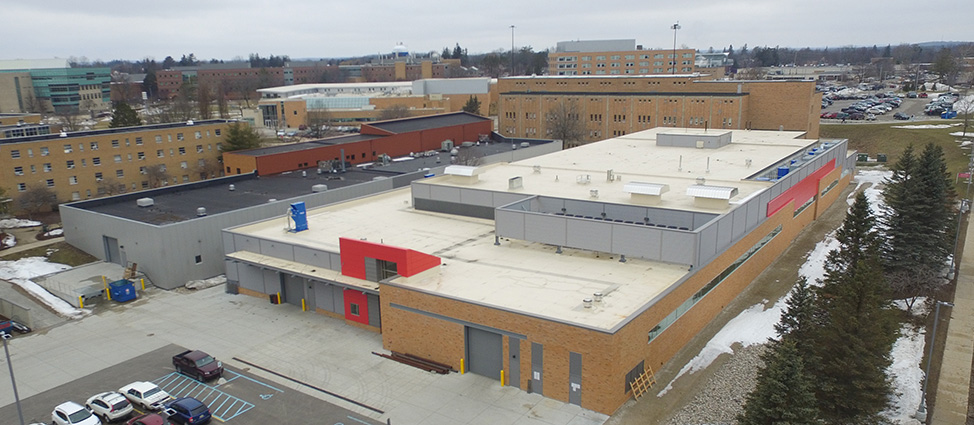 The Bachelor of Science in Welding Engineering Technology is accredited by the Engineering Technology Accreditation Commission of ABET, https://www.abet.org, under the General Criteria.
Marketplace