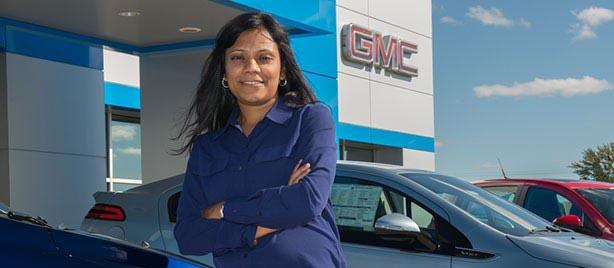 The Automotive Management degree from Ferris is a unique blend of technical expertise and management skills and principles. If you're looking to start a career in a transportation industry, or add a bachelor degree for continued advancement in your current career, this is the program that will help you to achieve your goal.
Webster defines automotive as any "self-propelled vehicle". Our program will review and can accept your technical expertise in automotive, heavy equipment, auto body, motorsports, marine technology, any degree related to self-propelled vehicles.
Management is considered to be any job that has "white-collar" job requirements and a career that comes to mind for many is the Service Manager in a retail facility. While many graduates have gone that route, the opportunities opened by acquiring this degree are far more varied than that.
Courses in Automotive Management provide practical exercises and project work that use current industry examples, processes and systems to simulate realistic research and problem-solving situations at manufacturer, supplier and retailer levels. Our close relationships with both experts and graduates working in the industry are some of the greatest strengths of the program.
Automotive Management (AMGT) graduates can be found at every level in the industry, from representatives for manufacturers to managers for tier suppliers; managing fleet operations to owners of small businesses; from Original Equipment Manufacturer to Aftermarket Suppliers you will find Ferris State University AMGT graduates.
For the traditional student the AMGT degree is offered in the conventional face-to-face format in Big Rapids and at Macomb Community College.
For the non-traditional student, who is unable to come to campus, the degree can now be completed fully online.
The AMGT program has two different baccalaureate options:
2 + 2 Option
The 2+2 Option is available for students with an Auto Service, Heavy Equipment, or Auto Body related associates degree who desire to go on an obtain a B.S. degree. (In other words - this option is for students who want to match their 2-year associates degree with a third and fourth year and obtain a B.S. degree.)
0 + 4 Option
The 0+4 Option is available for high school graduates who know they want a technical and business management degree. This option has a technical focus the first two years, and students have an opportunity to take 12 credits in a focus area, such as a second language, technical writing, technical training, international business, e-commerce marketing, or obtain a minor in another discipline. This option allows students to tailor their degree to their specific area of interest.
Nate Bruin - Slot

Address:
Automotive Management Program
Ferris State University
708 Campus Drive
Big Rapids, MI 49307
Phone: (231) 591-2810
Fax: (231) 591-2812
E-Mail: [email protected]