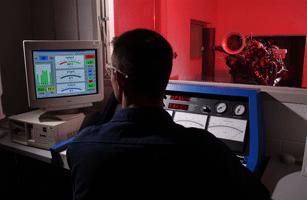 Automotive Engineering Technology is a program that prepares individuals to apply basic engineering principles and technical skills in support of engineers and other professionals engaged in developing, manufacturing, and testing self-propelled ground vehicles and their systems. Includes instruction in vehicular systems technology, design and development testing, prototype and operational testing, inspection and maintenance procedures, instrument calibration, test equipment operation and maintenance, and report preparation.
The AET program will prepare graduates with technical and managerial skills necessary to enter careers in design, manufacturing, operation, and maintenance in the field of automotive engineering technology. Baccalaureate degree graduates are expected to be prepared for design and management in the automotive field.
You can find information regarding internships in the AET Internship Packet.
History
Ferris State University is the proud home of the largest College of Engineering Technology in the United States and the largest and most nationally renowned Automotive Engineering Technology program. The meticulously sculpted curriculum produces graduates with highly developed skills in Automotive Technology, Mechanical Engineering, Product Design, Materials Science, Manufacturing Technology, and Quality Control. This hybrid program results in graduates who consistently rank amongst the top in the nation with employers, allowing the program to consistently realize the highest placement rate.
FOR FURTHER INFORMATION CONTACT:
Automotive Center
Ferris State University
708 Campus Drive, AUT 101
Big Rapids, MI 49307
Phone: (231) 591-2655
Fax: (231) 591-5982
E-mail: [email protected]