btn-prev
btn-next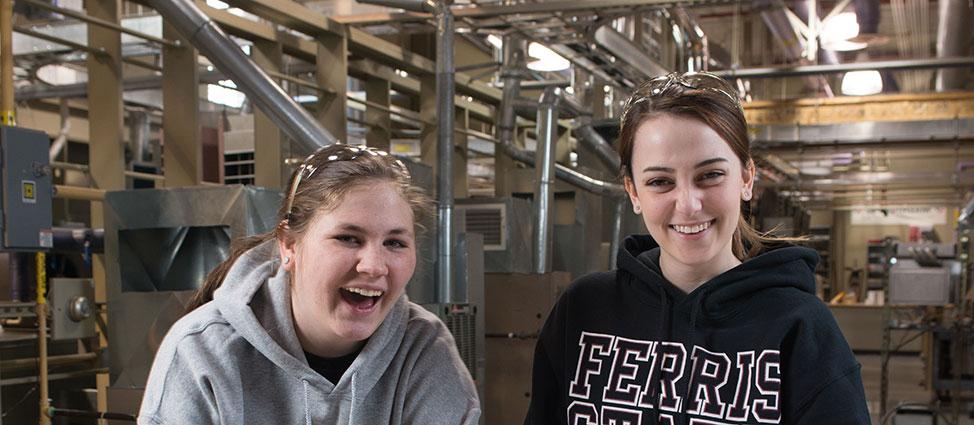 Heating, Ventilating, Air Conditioning and Refrigeration (HVACR)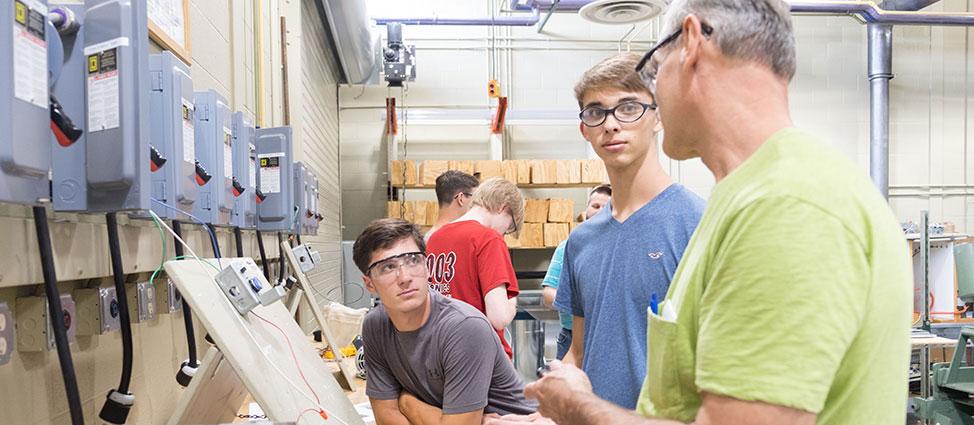 Heating, Ventilating, Air Conditioning and Refrigeration (HVACR)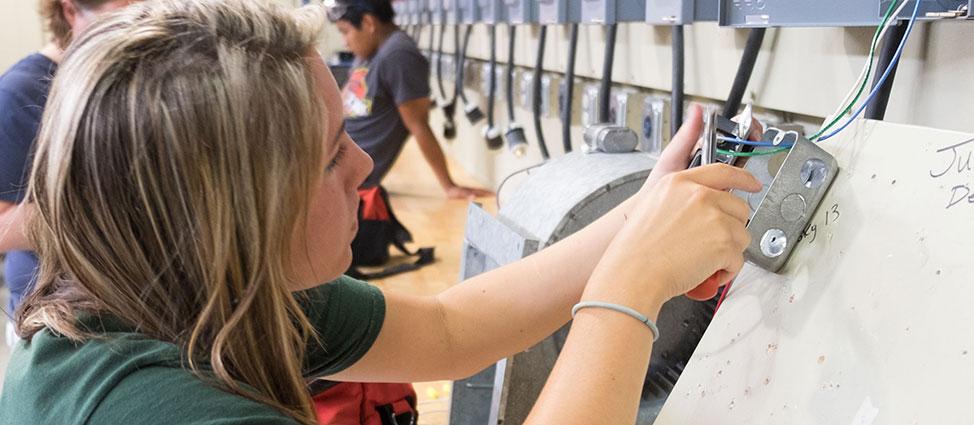 Heating, Ventilating, Air Conditioning and Refrigeration (HVACR)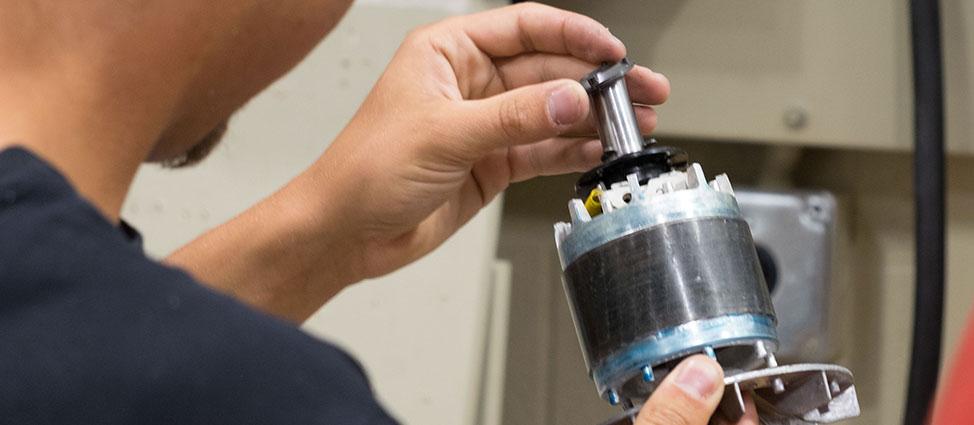 Heating, Ventilating, Air Conditioning and Refrigeration (HVACR)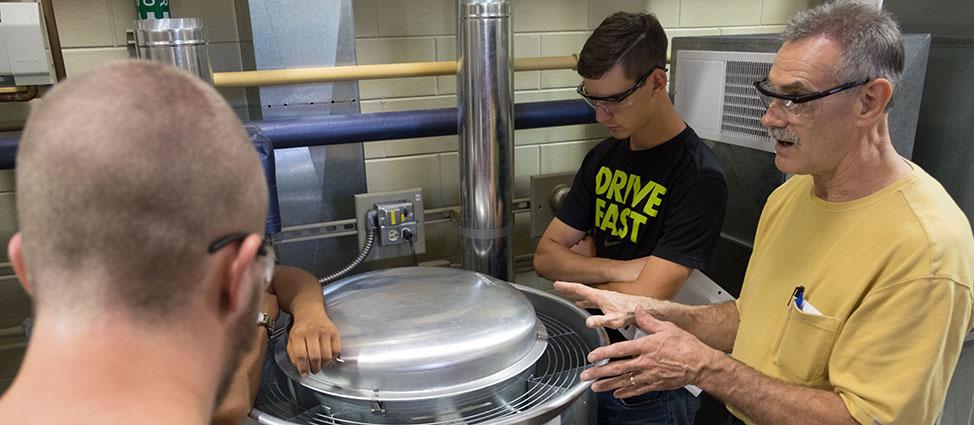 Heating, Ventilating, Air Conditioning and Refrigeration (HVACR)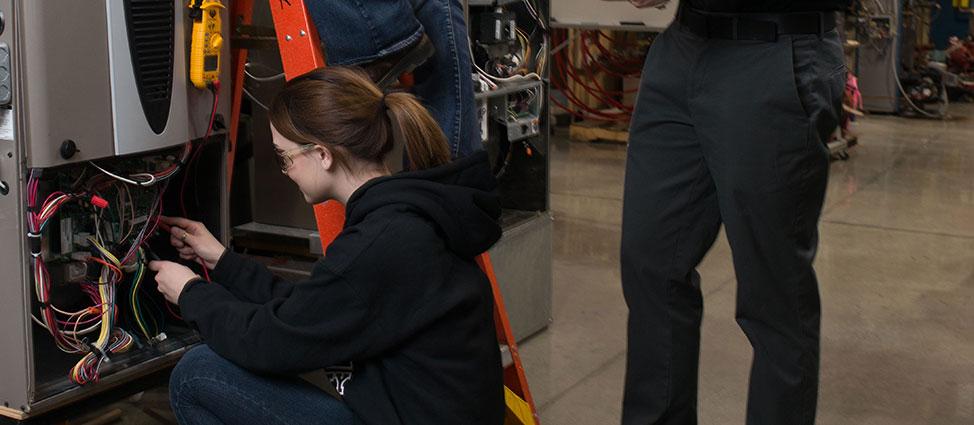 Heating, Ventilating, Air Conditioning and Refrigeration (HVACR)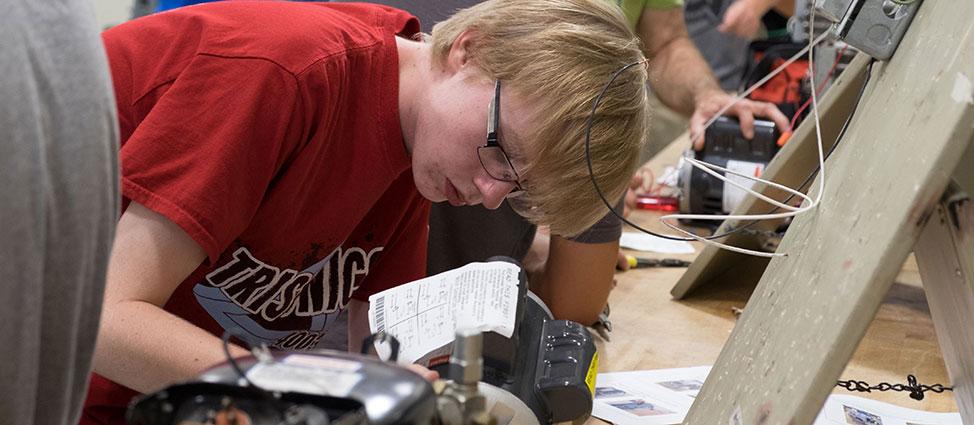 Heating, Ventilating, Air Conditioning and Refrigeration (HVACR)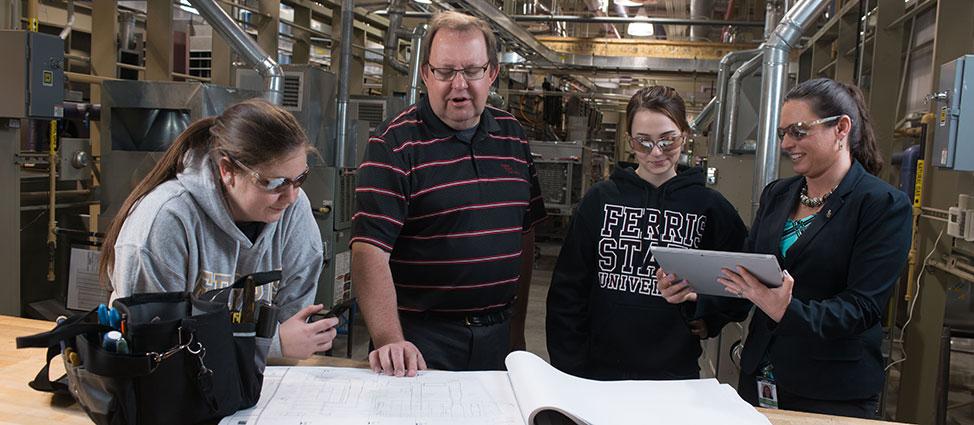 Heating, Ventilating, Air Conditioning and Refrigeration (HVACR)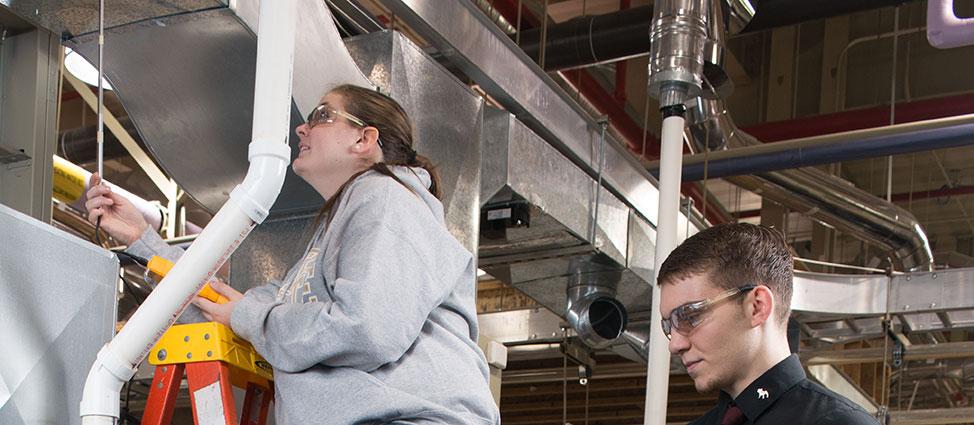 Heating, Ventilating, Air Conditioning and Refrigeration (HVACR)
HVACR is dedicated to bringing efficiency to the built environment. We seek to understand systems, to foster the intelligent use of collaborative resources and to design sustainable HVACR systems. We provide leadership in the field by focusing on innovation, seeking advances in technologies by taking a systems perspective.
Ferris is one of only two institutions in the United States to offer a Bachelor of Science in HVACR. In keeping with the philosophy of Ferris, the HVACR degrees provide a balance of theory and application. This includes a solid foundation grounded in the principles of HVACR combined with extensive laboratory experience.
The Associate in Applied Science in HVACR Technology degree prepares students to enter the workforce as an HVACR technician. Students develop skills and learn about fabrication and joining techniques, basic refrigeration, heating, air conditioning, commercial refrigeration, electrical fundamentals, HVACR controls, and design of HVACR systems.
The Bachelor of Science in HVACR Engineering Technology degree is a continuation of the Associate in Applied Science in HVACR Technology degree. Energy efficiency is a central theme for the programs here. Students learn to optimize system performance by learning about:
Load calculations to determine building heating and cooling needs,
System analysis that concentrates on the selection of appropriate options,
Design principles and processes,
Controls to operate mechanical systems to a specified sequence of operation,
Commissioning to ensure that mechanical systems are operating at peak efficiency,
Energy audits and analysis.
Students develop an understanding of the potential their work has on reducing their impact on the environment and acknowledging their role in reducing global warming.