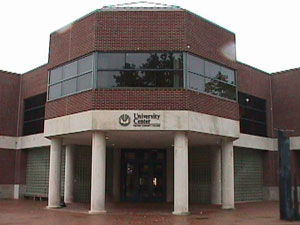 University Center

Macomb Community College
Utica, Michigan
Ferris State University Brings the AMGT Tradition to Southeast Michigan!
The automotive and heavy equipment industry needs managers and representatives with up-to-date technical, managerial, and communication skills. In response to these industry needs, since 1996 FSU has offered the AMGT program in Southeast Michigan to individuals who are presently employed, but lack that all-important bachelor's degree.
The courses are offered at the University Center at Macomb Community College in Utica, Michigan. Many of the general education credits necessary for graduation can be taken locally while completing the requirements for the AMGT degree. Classes are generally offered at night to allow for continued employment. Samples of the transfer student equivalency guide sheets are located here.
Individuals interested in the Southeast Michigan AMGT program who have questions about applying for admission, transcripts, registration, tuition, adding/dropping/withdrawing classes, refunds, or textbook orders, should contact:
Ferris State University
Southeast Michigan Regional Center
1401 E. Court Street
Flint, MI 48503-2018
Phone: (810) 762-0461
For academic advising, including course equivalencies/prerequisites, contact:
Michele Harvey
Ferris State University
Automotive Management Program
Phone: (231) 591-2810, extension 2655