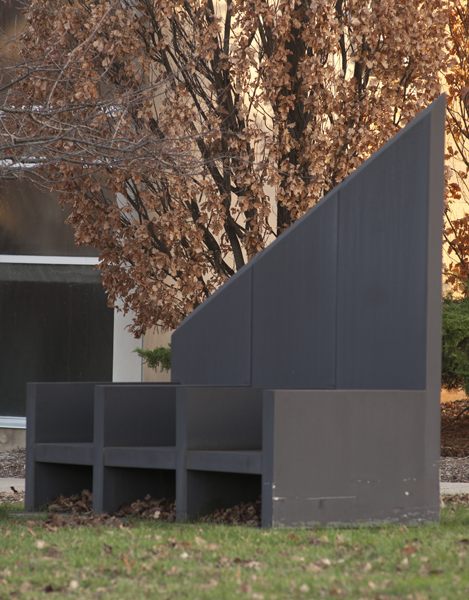 Artist: Lois Teicher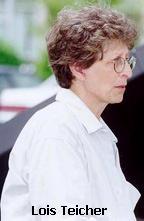 Sculptor Lois Teicher's "Bench with Three Deep Seats" was added to the Michigan Art Walk on June 14, 2000 during a dedication ceremony at the National Elastomer Center Amphitheater.
"This piece belongs to a whole new genre of art in which viewers become part of the work," said Robert Barnum, resident artist at Ferris State University. "Unlike any other piece on campus, 'Bench' invites functional use. Each time someone stops to sit for awhile, this art piece is redefined."
Teicher, a resident of Dearborn, has taught sculpture, ceramics, drawing and design classes at several Detroit area colleges and the University of Michigan. She has been the recipient of numerous grants and awards, twice capturing the Pollock-Krasner International Award of the Pollock-Krasner Foundation in New York. Among her public works is "Dimensional Glassworks," displayed in The Detroit Institute of Arts.