Ferris State University Distinguished Teacher
The Distinguished Teacher Award is symbolic of the appreciation for faculty, for their dedication to and excellence in teaching, and carries with it an award of $2,500. The Distinguished Teacher Award Committee requests your help in identifying a faculty member to be considered for this honor. Nominations may be made by tenure-track faculty, non-tenure track faculty, staff, or students. The nominee must be a tenured faculty member teaching at least 75% of a full-time load. Past recipients of the Distinguished Teacher Award are not eligible.
Nomination form:
2022-2023 Distinguished Teacher Award Nomination Form
E-mail Ruth Foote, Academic Senate Office, [email protected], with any questions or for a copy of the nomination form. Applications are due on February 3, 2023.
2021-2022 Distinguished Teacher Award Recipient: Eric Warner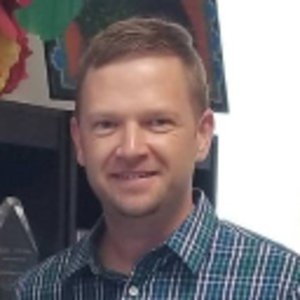 The Distinguished Teacher Award Committee is proud to announce Dr. Eric Warner as the 2021-2022 winner. Dr. Warner is an Associate Professor of Spanish and French in the Department of English, Literature, and World Languages and has been at Ferris since 2009. The committee was thoroughly impressed with both Dr. Warner's teaching credential, as well as, his performance in the classroom. During the committee's classroom observations, Dr. Warner demonstrated thoughtful engagement with his students and a clear passion for what he teaches. Dr. Warner is an excellent example of the Ferris faculty group and is most deserving of this year's award. Congratulations, Dr. Eric Warner, recipient of the 2021-2022 Distinguished Teacher Award!