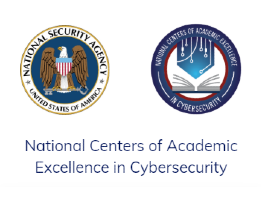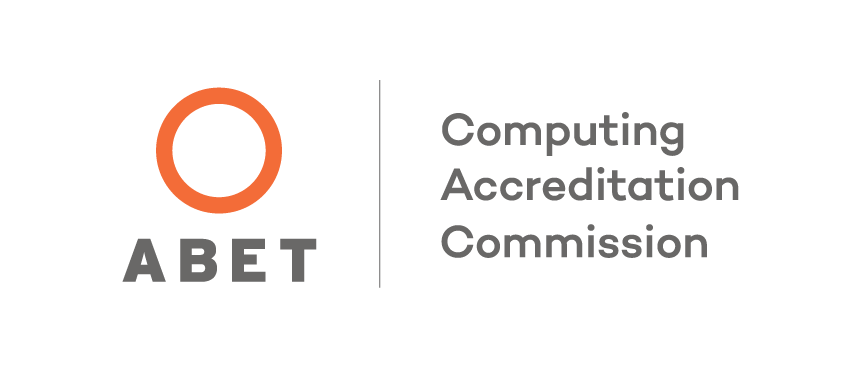 98.4% of ISI graduates surveyed over the past three years have indicated that they would choose the ISI program if they had it to do over again.
There are several things that distinguish the ISI programs as one of the top 25 in the nation and the premier cybersecurity:
In 2017 the ISI undergraduate program earned ABET Engineering Accreditation for Cybersecurity (one of the first seven universities in the nation to achieve this distinction). ABET accreditation is evidence that a collegiate program has met standards essential to produce graduates ready to enter the critical fields of STEM education. Furthermore, the ISI undergrad and MISI masters programs rank highly by many national organizations and are the premier Cybersecurity degrees in the State of Michigan.
The National Security Agency and the Department of Homeland Security have designated Ferris State University as a National Center of Academic Excellence in Cyber Defense Education.
The Department of Defense Cyber Crime Center (DC3) and the Air Force Office of Special Investigations has name Ferris State University as the first university in the United States to obtain designation as a National Center of Digital Forensics Academic Excellence.
Industry Partners – We are proud of our cybersecurity and industry partners; helping us to train the next generation.
Michigan's most advanced digital forensic research lab equipped with EnCase, FTK, Nuix, Cellebrite, XRY, Passware Decryption Suite, Maltego, Shadow Dragon Social Net, i2, Stereo and Digital Laser microscopes, network segmentation, Steel Central, Burp Suite, and Palo Alto Academic Partner.
Funded research grants from the National Science Foundation and various other foundations.
Extensive publication record consisting of multiple journals, books, and periodicals. Some of this work has been cited in the United States Supreme Court such as in the landmark case Riley v. California.
Students compete in various cybersecurity competitions and frequently finish in the top 10% nationally.
Active student organizations including the Information Security & Intelligence Association and Women in Cybersecurity.
Multiple faculty have been certified as an expert witness in various courts.
Faculty that have the following certifications: CISSP, E|CSA, GIAC GSSP-.NET, GIAC GCIH, C|ND, CPTE, CLFE, CAN, C|SCU, PMP, EnCE, ACE, CEH, CAPM, Scrum Master.
Faculty that average over 15 years of work experience ranging from leadership positions in multibillion-dollar corporations to law enforcement and licensed professional investigators.
Faculty that include a Distinguished Professor, Fulbright Scholar, and International Educator of the year.
Faculty that have taught on 4 continents that includes teaching digital forensics to the entire federal cybercrime units in Chile and Perú
A student body that includes graduates from over 50 countries.
Alumni that have distinguished themselves as leaders dozens of organizations worldwide.
A host of various summer camps and workshops.