Industry Experts
We constantly seek the smart counsel of our advisors for continual improvement. The College of Business Advisory Board is made up of leaders from a wide range of fields.
Fritz Beiermeister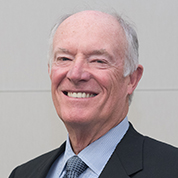 Fritz Beiermeister, Marketing ('70), also obtained an MA from Stanford. He spent his career with GM in a variety of managerial and leadership assignments across the US and Europe, and helped found the OnStar Division for which he was Executive Director of Business Sales and Marketing. Fritz is currently a Board member of the Economic Development Corp. for Farmington Hills, Michigan and is a current candidate for the Farmington Public Schools Board of Education. He resides in Farmington Hills with his wife Rosemary who also attended Ferris.
Charles Christmas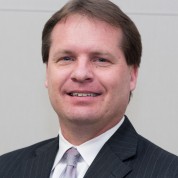 Charles Christmas, Accountancy ('87), is the current Board Chair. After graduation, Chuck worked as a Bank Examiner for the Federal Deposit Insurance Corporation for 11 years. He has worked for Mercantile Bank for the past 18 years, and is currently the Executive Vice President and Chief Financial Officer. He is also on the Board and President of the Susan G. Komen Michigan Affiliate, a fundraising volunteer for Make-A-Wish of Michigan, and teaches at the Michigan Banker's Association's Perry School of Banking. Chuck and his wife, Kimberly, reside in Grand Rapids.
John Hare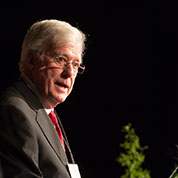 John Hare, Marketing ('68), was the original Leadership Advisory Board Chair. In 2008, he received an Honorary Doctorate from the university for his exceptional career. During his 37 years in Radio, he rose to the Presidency of ABC Radio's 72 nationwide stations; a position he held until his retirement in 2007. John currently serves as the Chair of the Ferris Foundation Board. He and his wife Joanne live in Dallas, Texas.
Jeff Harrold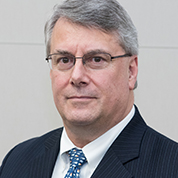 Jeff Harrold, Insurance & Risk Management ('77), is the Chairman & CEO of Auto-Owners Insurance, a Fortune 500 company. Since joining Auto-Owners after graduation, he has earned CPCU, CLU and ChFC certifications, and progressed through 23 different management and leadership roles. In 2012, he received a Lifetime Achievement Award, and in 2016 was awarded an Honorary Doctorate from Ferris.
Mary Anne Jones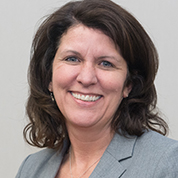 Mary Anne Jones, Accountancy/Computer Information Systems ('88); M.S. Accountancy ('89), is senior vice president of finance and operations at Priority Health. Prior to joining Priority Health, she served as chief financial officer for Spectrum Health United Memorial and also worked in public accounting for 15 years. Jones has more than 25 years of experience and has a special interest in financial planning, health care trend management, underwriting, process improvement and capital optimization. She is a member of the Institute for Management Accountants, the American Institute for Certified Public Accounts and the Michigan Association for Certified Public Accountants. She and her husband Tony live in Rockford, Michigan.
Larry Kish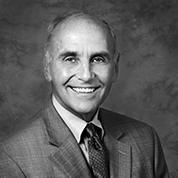 Larry Kish, Business ('69), earned his MBA from CMU & JD from Cooley Law School. He also earned CAE & FLMI certifications. Larry was President & General Counsel of the Life Insurance Association of Michigan for 24 years. Prior to that, he practiced law in Bloomfield Hills, and was Vice President of the Michigan Bankers Association. He taught Insurance & Public Policy at Cooley Law School, was inducted into the Michigan Association Hall of Fame in 2005, Inducted into the Michigan Insurance Hall of Fame in 2012, & received Cooley Law School's Distinguished Alumni Service Award in 2015. He is a Life Member of the National Ski Patrol with National Appointment #7885 & has served on Boyne Mountain's Ski Patrol for 42 years.
Edmund LaCross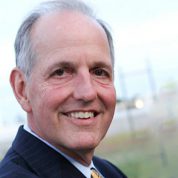 Edmund LaCross, Accounting ('76), worked for Dow Chemical for more than 30 years, holding positions such as Tax Manager of Latin America; Manager of Income Tax Accounting; Director of Tax for Europe, the Middle East and Africa; and Director of Federal and International Income Tax. His positions took him from Midland, to Miami, to Switzerland, and back to Midland. Along the way he earned an M.S. in Taxation. After Dow, he became VP of Tax for the Affinia Group. Ed and his wife, Suzii, currently live in Ann Arbor.
Denny Lerner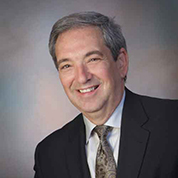 Denny Lerner, Marketing ('70), founded Lerner Financial, which became Lerner Csernai & Fath Financial Group, a financial services business. He is a Life Member of the prestigious Million Dollar Round Table, and a recipient of Ferris' Distinguished Alumni Award. Denny serves on the board of the Mecosta County Development Corporation; is an emeritus FSU Foundation Board member; and, a past President of the Mecosta County Area Community Foundation, as well as Eagle Village. He resides in Big Rapids with his wife Cindy, and has one son, Jeff.
Patrick O'Hare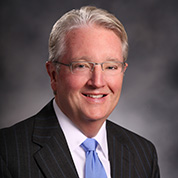 Patrick O'Hare, Computer Information Systems and Accounting ('85), also earned an MBA from WMU. Patrick is the Senior Vice President, Facilities and Chief Information Officer of Spectrum Health System, where he has worked since 1997. Before joining Spectrum Health, he was Vice President of Information and Technology Management for Trinity Health in Farmington Hills, MI. He lives in Grand Rapids with his wife Maria.
Raj Singh