Upcoming Events
Cybersecurity Summer Camp
Attend this camp and experience what it is like to be part of a cybersecurity team. For high school students, aged 15 years and up.
Previous Events
2021 Frozen CTF Facts and Stats
38 ISI student participants, 4 ISI Faculty, and 2 guests providing game time analysis and insight into the beginning of their professional career
52 Challenges presented in categories of Internet of Things, Log Analysis, Python Programming, Database, and Cryptography
410 Challenges solved in 60 minutes. Many more attempted!
14 prizes – Random drawings, best hat and scarf, and awards for the top 3 teams.
The introduction of "phone-a-friend" where teams are randomly selected throughout the event via virtual dice to receive 3 minutes of expert consultation from a season CTF player. Thank you, Austin, for a being such a good sport and serving as our phone-a-friend consultant.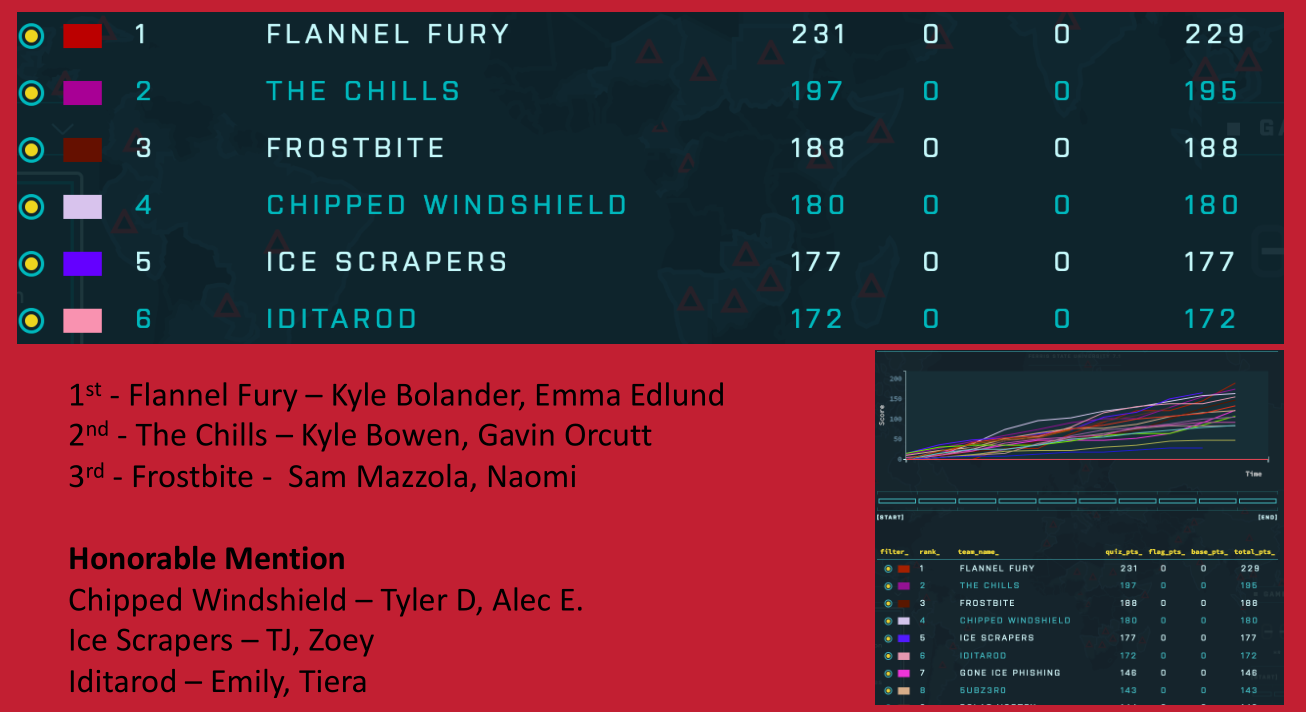 2020 Haunted CTF
Fun, costumes, and prizes as well as learning took place during the 2020 Ferris State ISI Virtual "Haunted" Cyber Competition.
Facts and Stats
36 student participants, 3 ISI Faculty, and 3 guests providing game time analysis and general entertainment
85 Challenges to solve in categories of Cryptography, Network Packet Analysis, Password Cracking, Log Analysis, Wireless, and Forensics
811 Total Challenges solved in 75 minutes
12 prizes!
Everyone enjoyed the Halloween costumes and livestream podcasting of the event.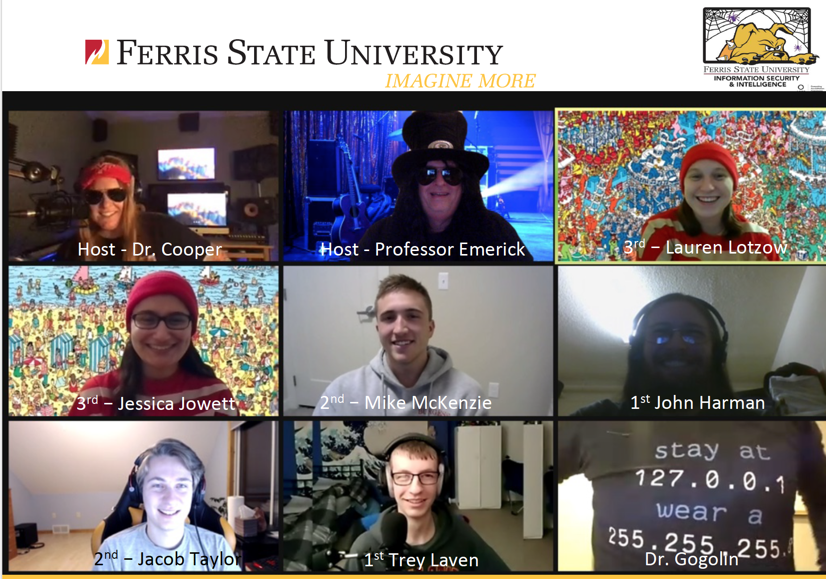 Well done everyone and congratulations to the winners!
1st Place
Team – "Vampires"
2nd Place
Team – "Disappointment!"
Mike McKenzie
Jacob Taylor
3rd Place
Team – "Where's Waldo"
Jessica Jowett
Lauren Lotzow
Check back here often for upcoming dates.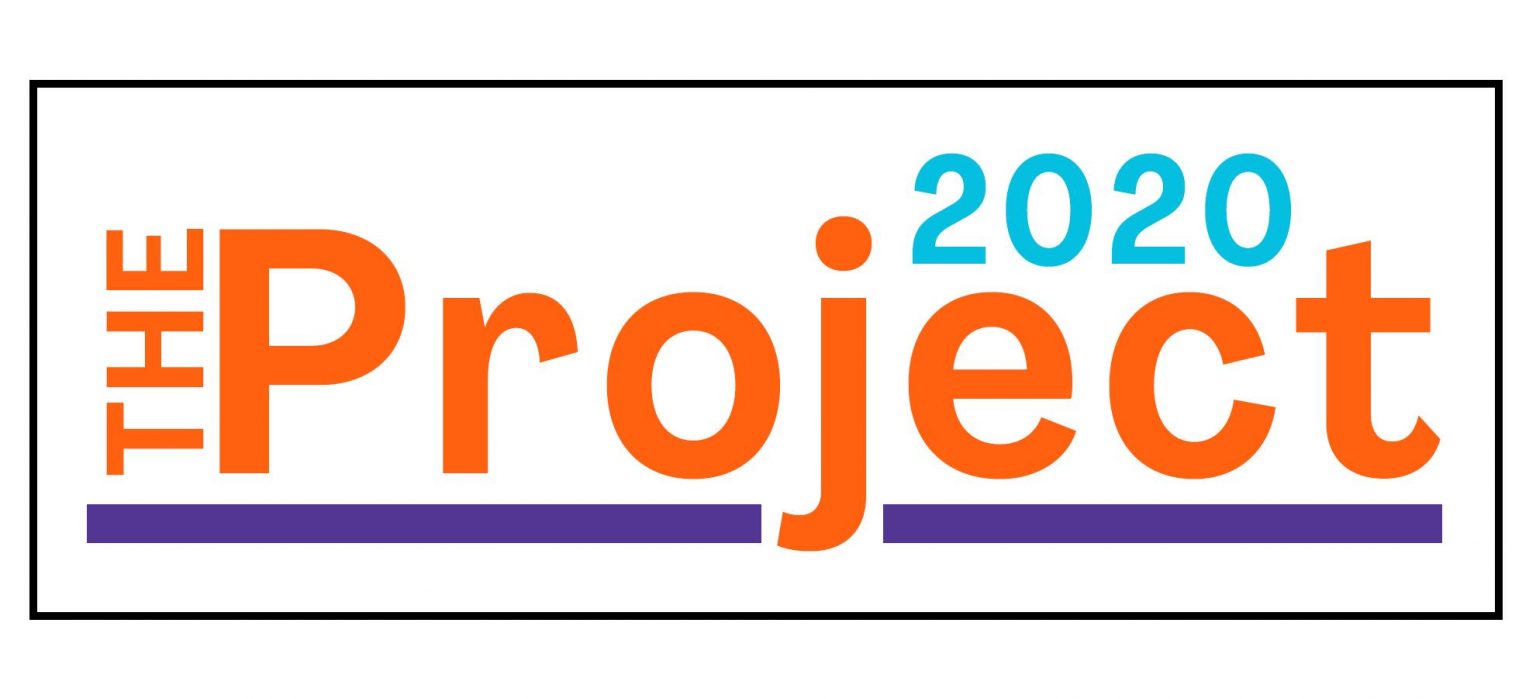 THEProject – COLLEGIATE COMPETITION
WHAT IS THEProject?
THEProject is an annual collegiate project management competition offered by the Western Michigan Project Management Institute (WMPMI). This is our 9th annual competition. Although project management tends to favor business, computer science, and engineering curriculums, students of all academic disciplines are highly encouraged to participate. THEProject engages college students in the practice of project management, develops their leadership skills, and provides them with a showcase to demonstrate their leadership abilities on stage and in person with business and community leaders from West Michigan.

For more information please contact Dr. Steve Schuiling
Previous Competition Presentations
PMBack to the Future Final Presentation