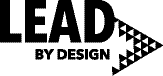 LEAD by Design is supported by the Student Select Support Services (4S) grant from the Michigan Talent Investment Agency Workforce Development King · Chávez · Parks (KCP) Initiative
Purpose of the Program
LEAD by Design is a program created to improve the retention and graduation rate of education students at Ferris. The program will help pre-service teachers build their own foundations by providing unique supplemental experiences that will empower more aspiring pre-service teachers to complete their degrees and begin their careers.
Qualifications for Joining
To participate in LEAD by Design, you must be:
A Michigan resident
A United States citizen
An Education major
Academically and/or economically disadvantaged
No cost to students
General Information
The School of Education (SOE) has launched a $1 million project partnership supported by the 4S KCP grant initiative to affect attrition rates over a six year period. The program began in fall 2018 and will be completed in spring 2023. Students who join LEAD by Design are considered program participants until their date of graduation within the six year timeframe or until the 4S KCP grant has expired.
Four Major Components
Leadership
Teachers must be prepared to be leaders in and out of their classrooms. This program will equip participating education students with the tools to lead amongst their students, their colleagues, and their community through service/volunteer opportunities and leadership development trainings.
Engagement
Pre-service teachers will be exposed to socially engaging activities through the Mentoring Guides Program and among other LEAD and education students.
Academics
The program will provide pre-service teachers with amplified support in achieving academic excellence through the Academic Success Coach Program. Pre-service teachers will also be given expanded opportunities to engage with faculty on trending topics in education.
Diversity
Pre-service teachers will receive professional development training seminars and special experiences that help them understand how cultural competency aids classroom learning.
Program Outcomes
The LEAD by Design program goals are:
Develop sustainable college readiness programming that provides academic and career support services to 75% of program participants
Provide monthly targeted activities in the Big Rapids greater surrounding community that shows 60% of students' perceive being socially integrated to the university by their involvement through 4S targeted activities and through RSO/campus activities (excluding work) participation.
Increase the number of students that declare education as a major after transitioning from an AA/AAS degree, a General Studies program, or other FSU programs by 15% over the next five years.
Increase education student degrees conferred (BA/BS) by 5% over the next five years
Benefits
LEAD by Design offers students Textbook Awards and monthly Bulldog Bucks incentives based on earned participation points.
LEAD by Design helps pre-service teachers increase the breadth and depth of their knowledge on critical topics in education through professional development opportunities that can be included in his/her education portfolio and documented on a resume enhancing the students' marketability.
LEAD by Design provides the academic support to help retain education students as well as provide these students will experience in a teacher like role as a Mentor or Academic Success Coach for other education students.
LEAD by Design aids pre-service teachers articulate their strengths and how those strengths can be used in the teaching profession to support student success.
LEAD by Design facilitates growth in cultural competency through exposure and experiential endeavors on and off campus.
What are LEAD students saying about the program?
Program Opportunities
Contact Information
[email protected]
(231) 591-3561