The Doctorate in Community College Leadership program began in 2010. Take a look at what our students are saying: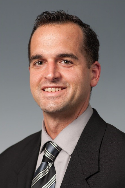 Seven years ago I was a local community police officer and adjunct instructor. The DCCL program provided me an opportunity, particularly with its innovative scheduling, for me to pursue a leadership position within the community college.
Jon Mandrell (Cohort 3)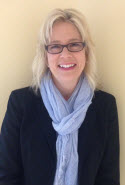 One of the biggest advantages of a program like DCCL is the applicability to your current job. As part of the Marketing & Community Engagement class (IDSL 870), I was able to research, develop, and implement a marketing plan in real time for my first-year experience program.
Brooke Moore (Cohort 5)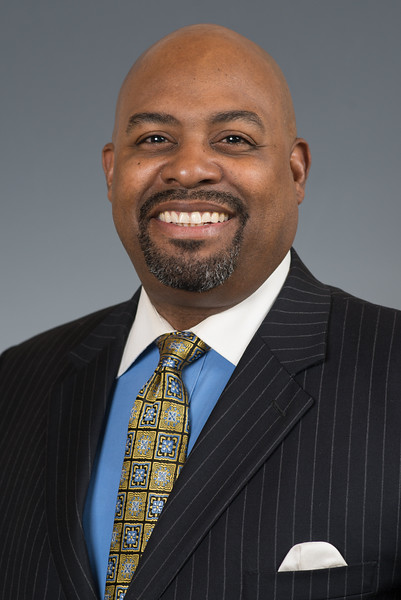 I love the fact that our cohort consists of current and emerging leaders from a very diverse grouping of higher education institutions and disciplines. My classmates help keep me informed about a variety of real issues in higher education from different perspectives and experiences. The courses offer an excellent platform for us to explore these issues in further detail; all of which has helped to enhance the way I lead at my own institution.
Sean Huddleston (Cohort 7)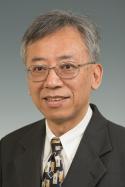 Richness is the one word that I would use to describe my three-year experience, enabled by the "mixed cohort," in the DCCL program. Our cohort shared about best practices as well as low-hanging fruits for improvement among the various institutions. State policies such as "funding formula" and "right to work" deliberations added tremendous values in our learning. Our day-to-day experiences in our jobs gave us a virtual glimpse in the operations of the college system without actually doing all these jobs ourselves. Most of all, I valued the honesty and free flow of information using "institutional dirty laundries" as case studies in our discussions.
My goal for completing the DCCL program was to catch up with my peers in areas of academic and student affairs. The learning from the program allowed me to become more efficient and effective in my job. Halfway into the DCCL program, I felt comfortable and made extra contributions in my day job using the marketing and resource development materials I learned from the courses. Prior to my DCCL graduation, I was promoted and took on more responsibility. Reflecting personally, while my DCCL degree was necessary, my learning and competency made it possible for me to realize my professional as well as personal advancement.
Lam Wong (Cohort 4)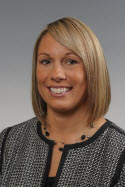 When I began researching doctoral programs, I was instantly attracted to the concept of the cohort model. For me, the cohort model employed by Ferris' DCCL program has led to strong friendships and bonds with my cohort colleagues, not to mention the relationships that have helped to build my professional network. In addition, cohort models are inherently designed to focus on the needs of the student because the environment is a shared learning experience. During the program's several face-to-face weekend sessions, students actively participate in discussion and learning activities encouraged by the instructors, who are often community college leaders (presidents) themselves. Finally, students ultimately benefit because they can enroll in courses non-competitively and complete their requirements in a timely manner. I have found the program has lived up to its claims and will be completing my classwork this May.
Tami Wolverton (Cohort 5)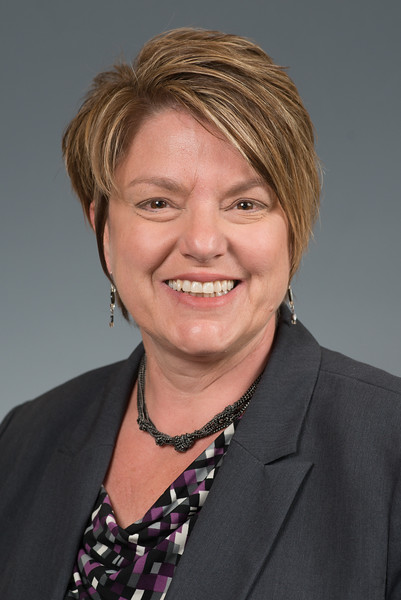 I like that the course content is very current; it extends beyond examples and scenarios. I find it relevant to my goals and compatible with my interests as a community college leader. Having community college leaders teach the courses helps us explore practical challenges community college leaders face today and provides insight into how to overcome leadership obstacles.
Marsha Danielson (Cohort 7)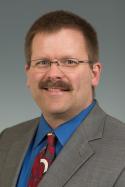 The Ferris State University Doctorate in Community College Leadership program provided everything I needed to "hit the ground running" professionally. Their courses, instructors, and instructional components, and all my dynamic, energetic, and enthusiastic classmates have made a huge impact on me, "the community college professional." Since I graduated, I have incorporated all I learned in class, and through dissertation research, to make an immediate difference in community college safety and security. With this educational experience, I feel like a more well-rounded instructor and I am now "throwing my hat in the ring" to speak at educational conferences and write for campus safety periodicals. I feel like I belong now!
FSU DCCL helped me take my past professional experience and passion and integrate them into my new professional endeavors in ways that make institutions of higher education safer and more secure.
Hunter Gilmore (Cohort 4)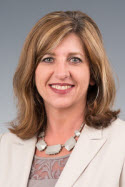 Every day in every way the program overlaps with my job at Kendall College of Art and Design (KCAD), which surprised me, because KCAD is not a community college. This program has made me a much better Director of Continuing Studies and much more prepared for the job, even after 15 years in the position. Just today I am using Schoolcraft College's Continuing Education and Professional Development Annual Report as a reference for my Continuing Studies report, and one of our cohort members works at Schoolcraft so I already know a lot about the college. As part of my course homework I have also written a strategic plan and marketing plan for Continuing Studies. My dissertation will include research I am doing as part of my job as well.
Brenda Sipe (Cohort 6)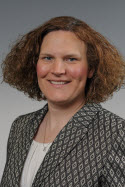 Having cohort members from multiple states has given me the opportunity to learn what other states are doing, particularly in the economic times the community colleges are currently facing. Even within my own state, I have learned ideas to help serve students more efficiently and effectively on the limited resources available.
Being enrolled in this program has helped me move up to the Dean of Students at ICC, while also influencing others, showcasing that they can finish their education too. Like my dad always told me, "Nobody can take that degree away from you because you earned it with all your hard work!"
Emily Points (Cohort 5)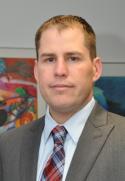 The Ferris DCCL Program led me down a career pathway that jump started my academic career and met my personal and professional goals. Meeting and networking with other leaders in higher education and being taught by faculty with years of experience added more value than I could have imagined. The relevance of the courses prepared me as the Registrar at Mott Community College and propelled me into my new position as the Dean of Enrollment, Retention, and Registrar / Title IX Coordinator at Mott Community College. Without the networking of our cohort, the relevance of the academic coursework, and the quality of the faculty, my career wouldn't have accelerated at the rate it has. I would recommend the DCCL program to any community colleges leaders who want to propel their career!
Chris Engle (Cohort 1)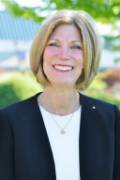 Teaching in the FSU's DCCL program is incredibly rewarding. The students are dedicated leaders who are extremely thoughtful and engaging. I have learned a tremendous amount from the students and appreciate the new perspectives they bring to the class. I have great respect for our students and view the relationship between the instructor and the learner as a true partnership. If one is interested in pursuing an advanced degree, one would do well to examine the program at Ferris and see how well the program is laid out and the incredible caliber of students enrolled in the program.
Cameron Koch, Ph.D. (Faculty)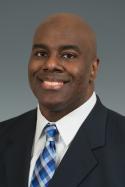 Being taught by community college leaders provides valuable real world experience and networking in the field of higher education. The face-to-face component allows you to draw strength from others, along with support as you progress through the program. My degree has prepared me to lead confidently in any position, and I am beyond prepared to face the challenges ahead of me.
Jimmie Baber (Cohort 4)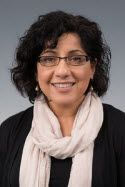 A day doesn't go by at work when I don't use something I learned in the DCCL classroom. The mixed modality of face-to-face, online, individual and group projects appeals to me, and to those who are multiple learning types. The instructors are working community college professionals who provide each cohort with valuable theoretical and experiential framework.
Laurie Kattuah-Snyder (Cohort 6)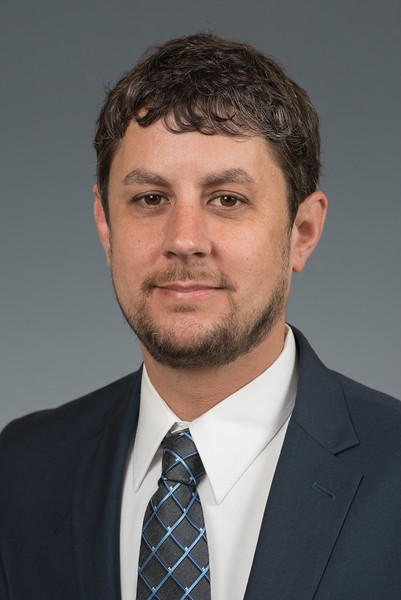 The DCCL program can have immediate and significant effects on a leader's professional awareness and identity. I am a perfect example! Although I started the program just last May, I felt confident to apply for the position of Dean of Instruction for Gogebic Community College. I was accepted for the position—which is the college's chief academic officer— and will assume the responsibilities in January. My few months in the program played a role in my application for the position and in my receiving this appointment.
Ryon List (Cohort 7)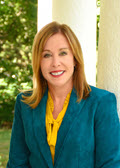 Teaching in the DCCL program has enriched my own professional development as a community college president and given me the opportunity to apply what I know and have learned in my position, allowing the DCCL students to benefit from my experience. Additionally, helping these outstanding students prepare for future leadership positions in the community college is truly transformational to the profession and necessary for continued innovation in our colleges.
Jo Alice Blondin, Ph.D. (Faculty)