btn-prev
btn-next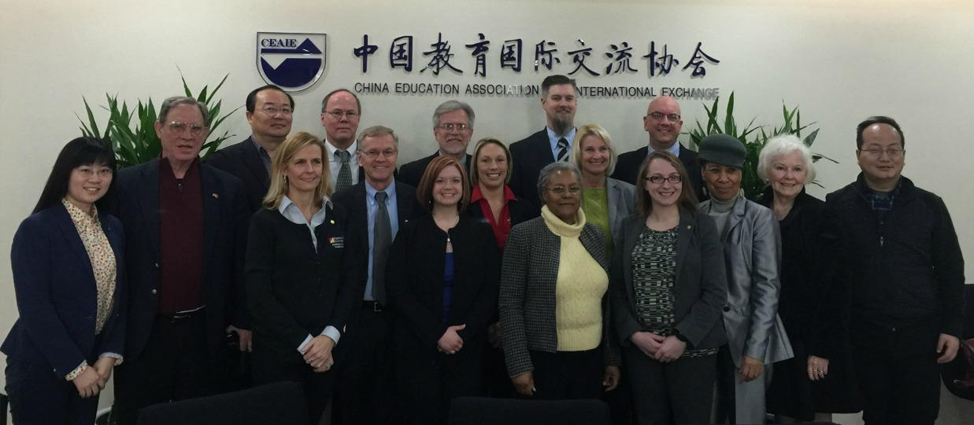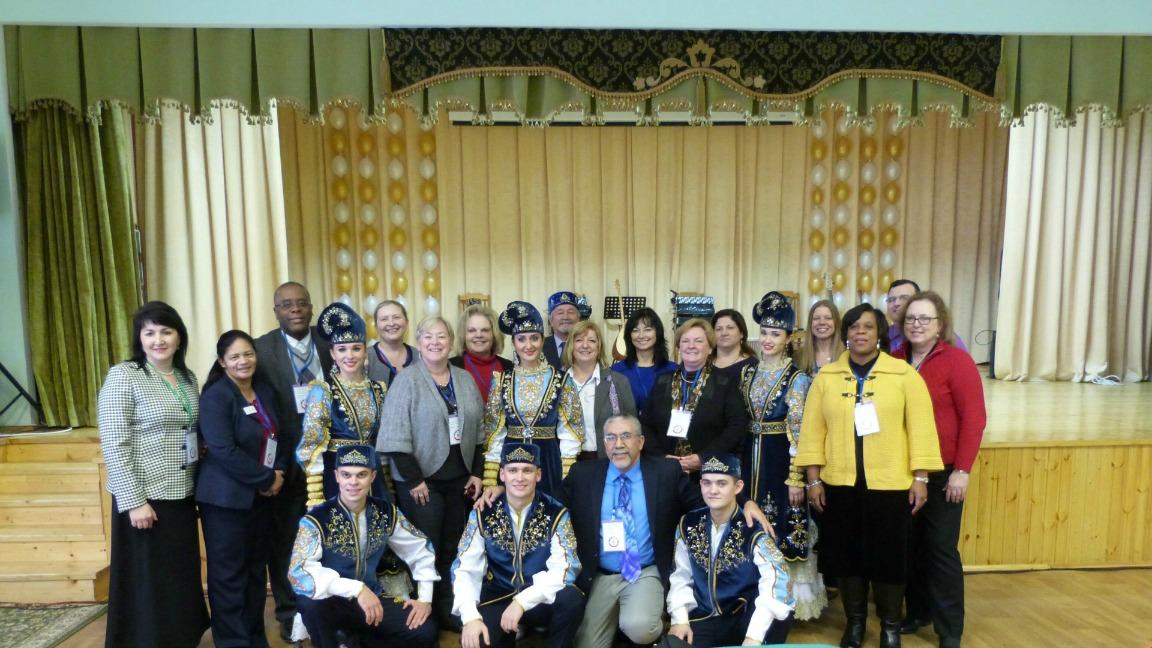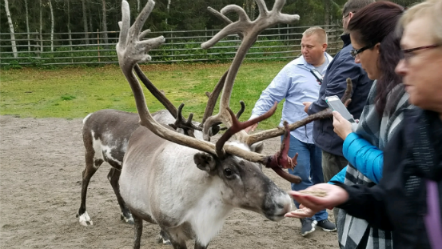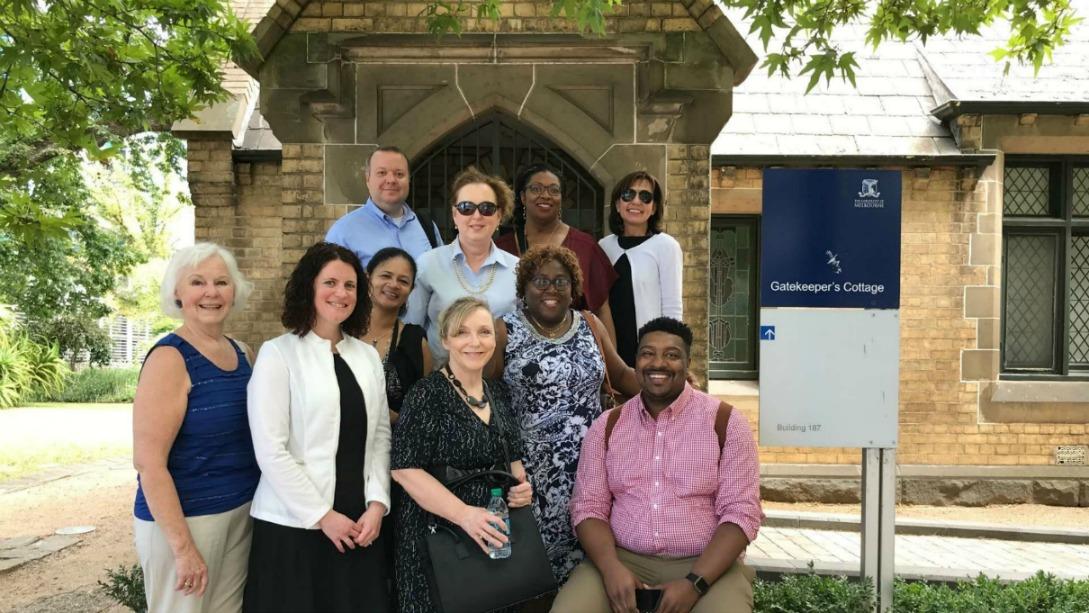 Australia Experience 2018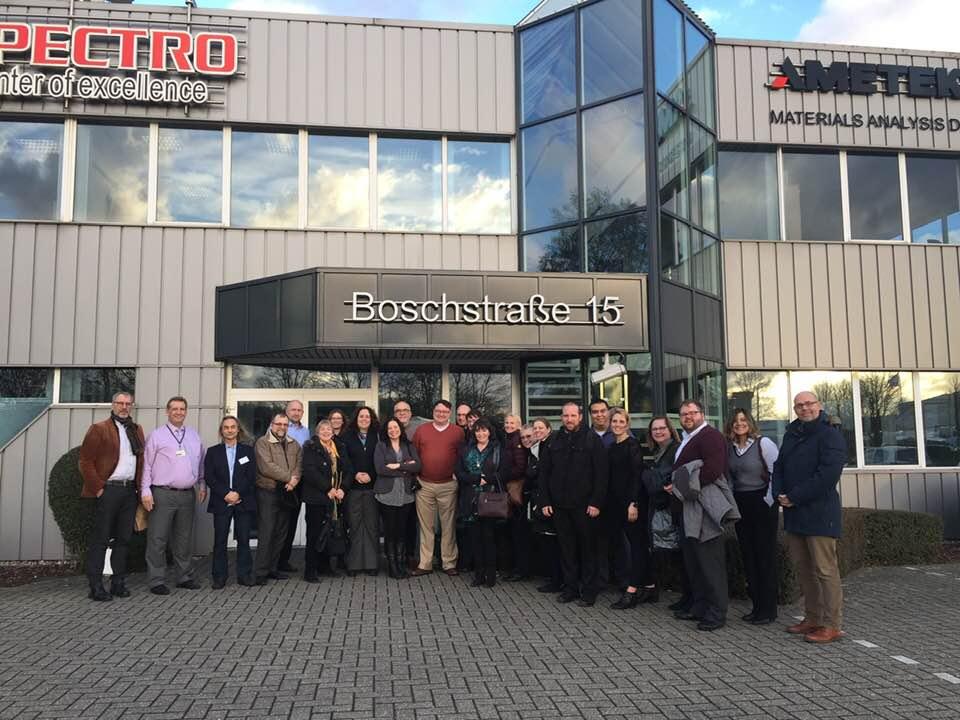 Germany/Netherlands Experience 2019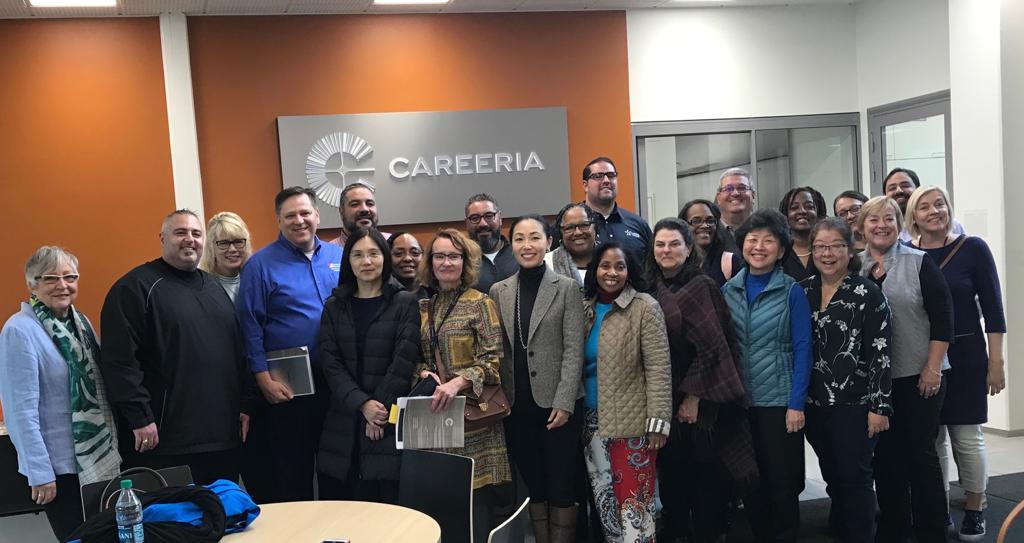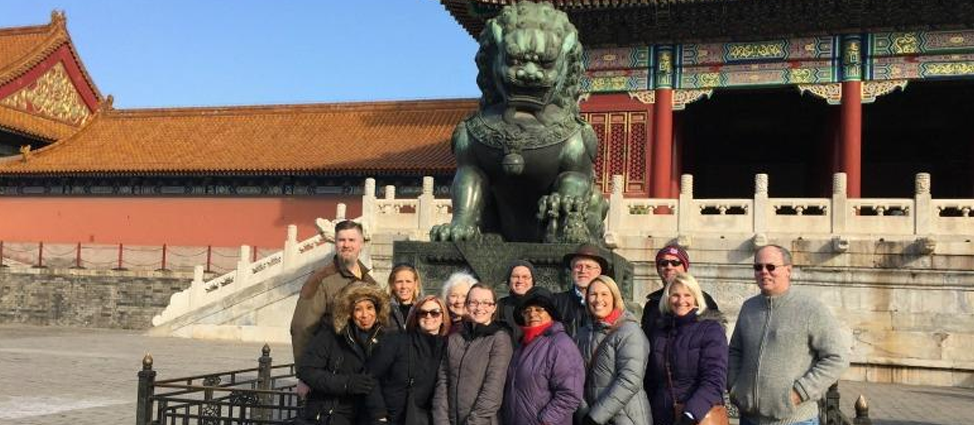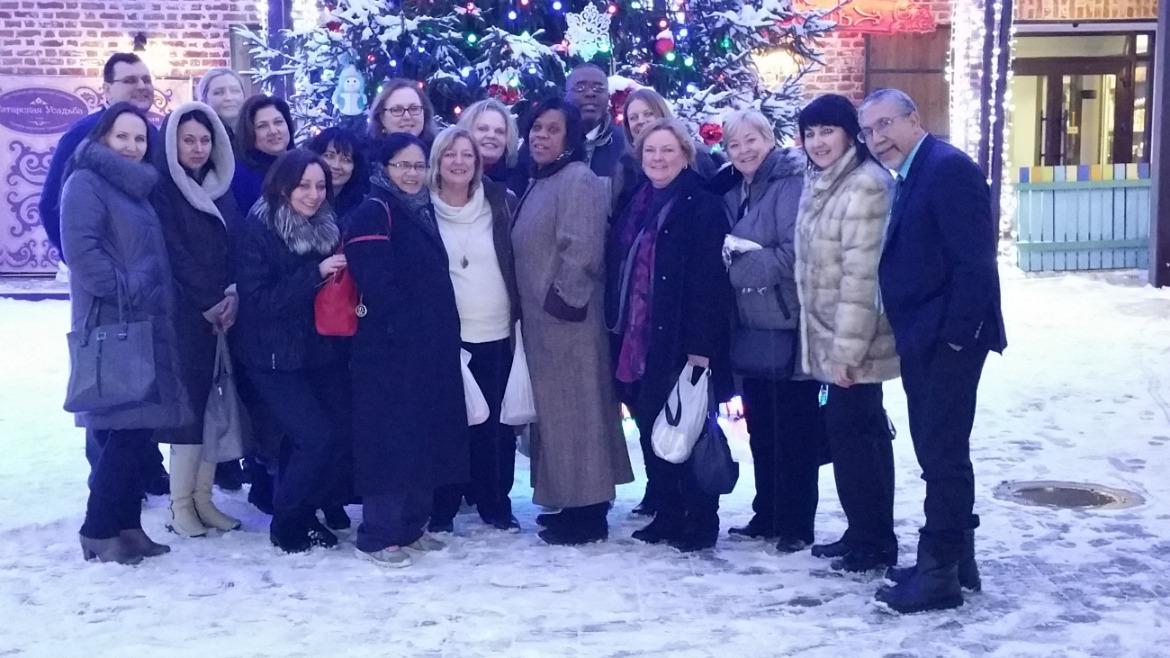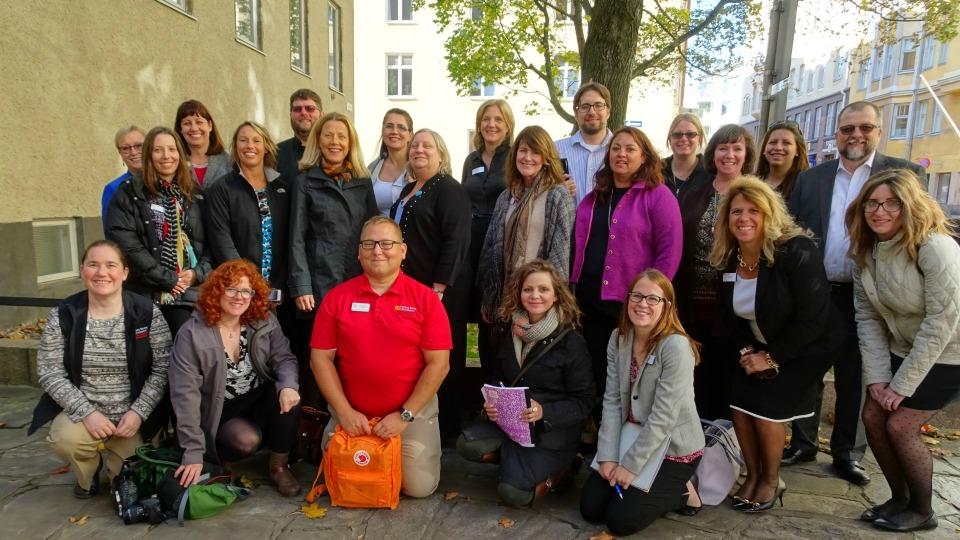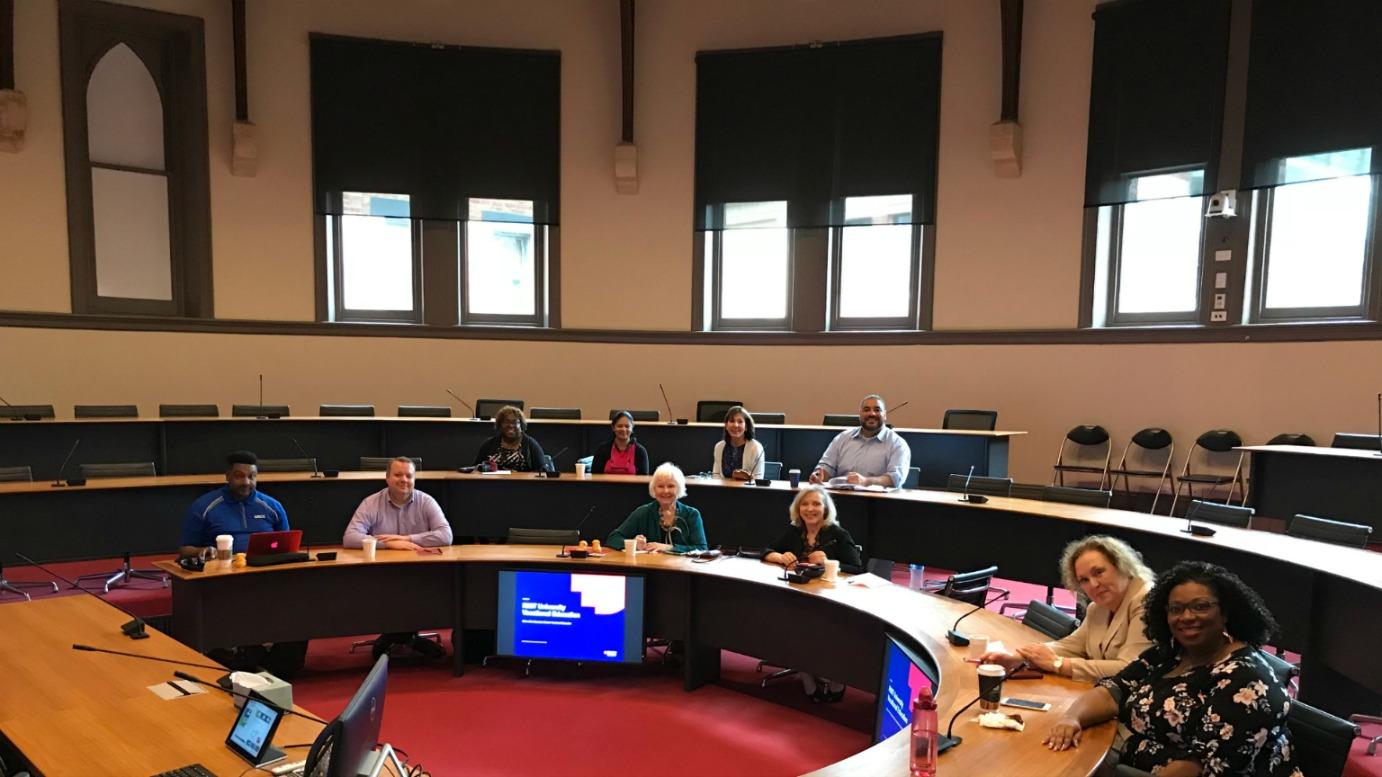 Australia Experience 2018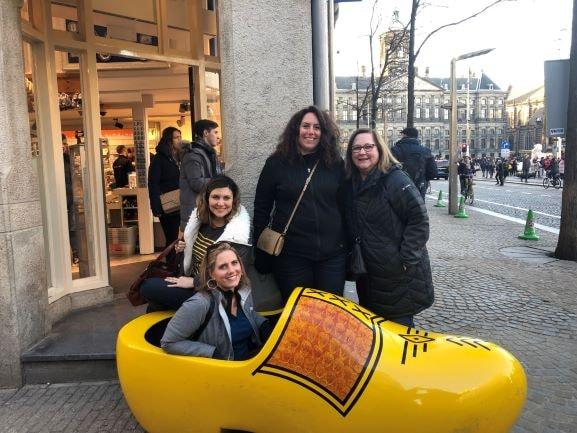 Germany/Netherlands Experience 2019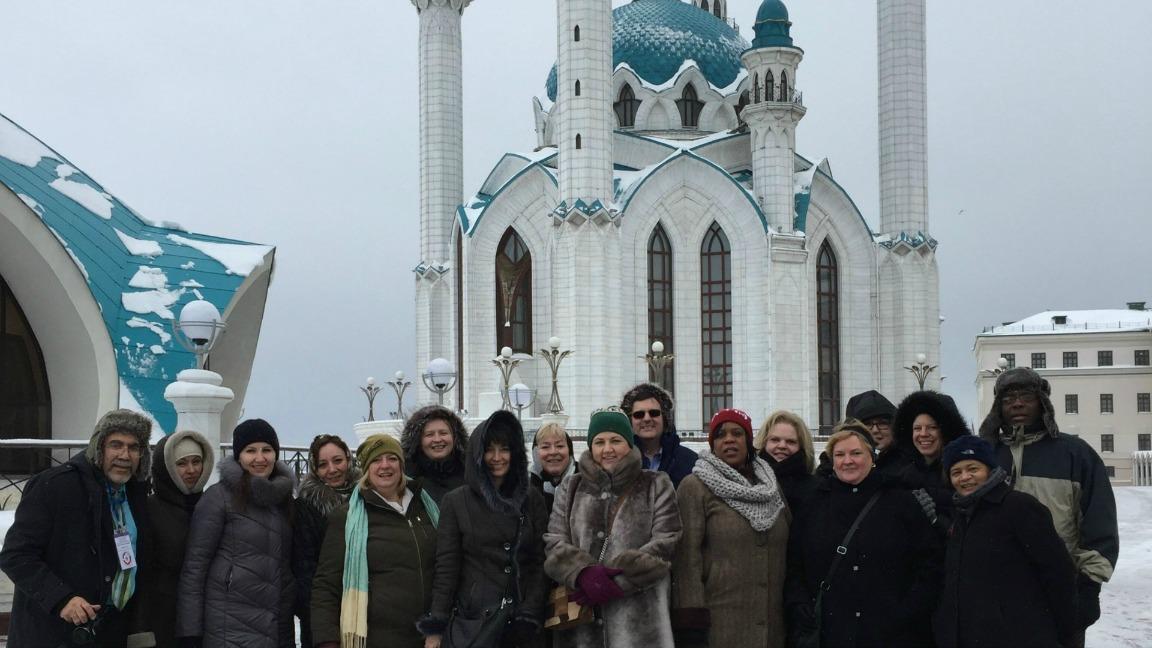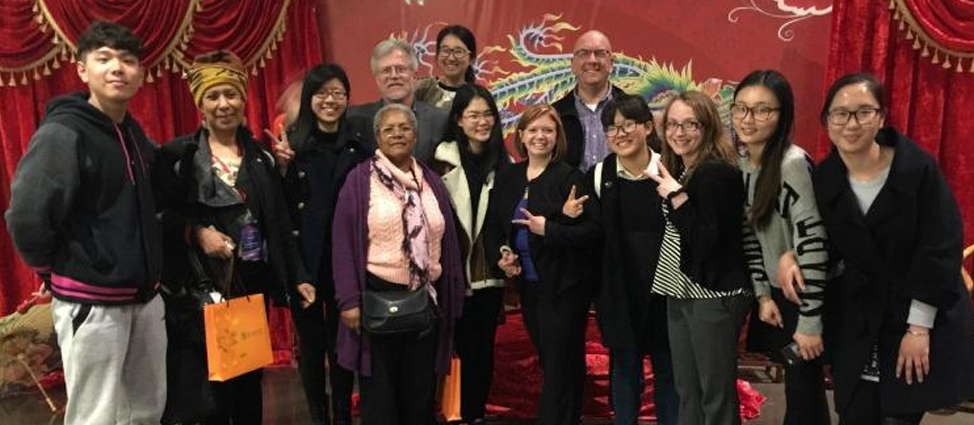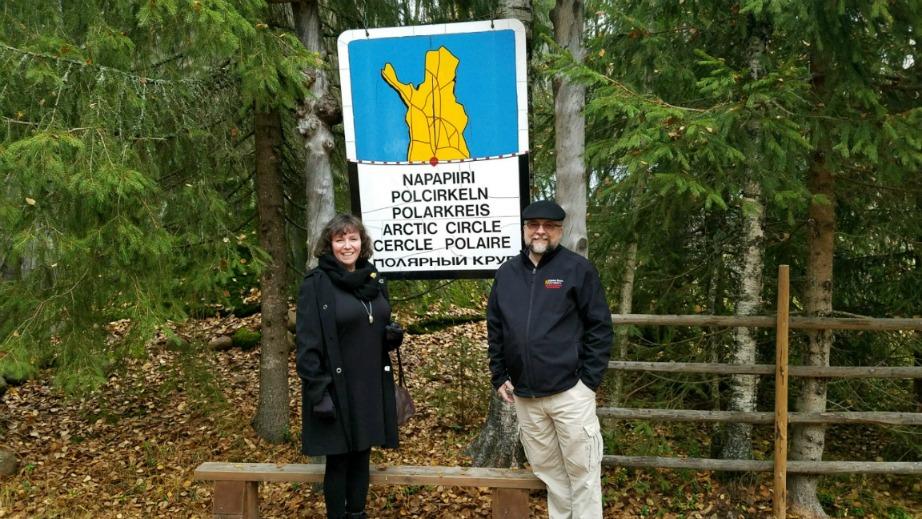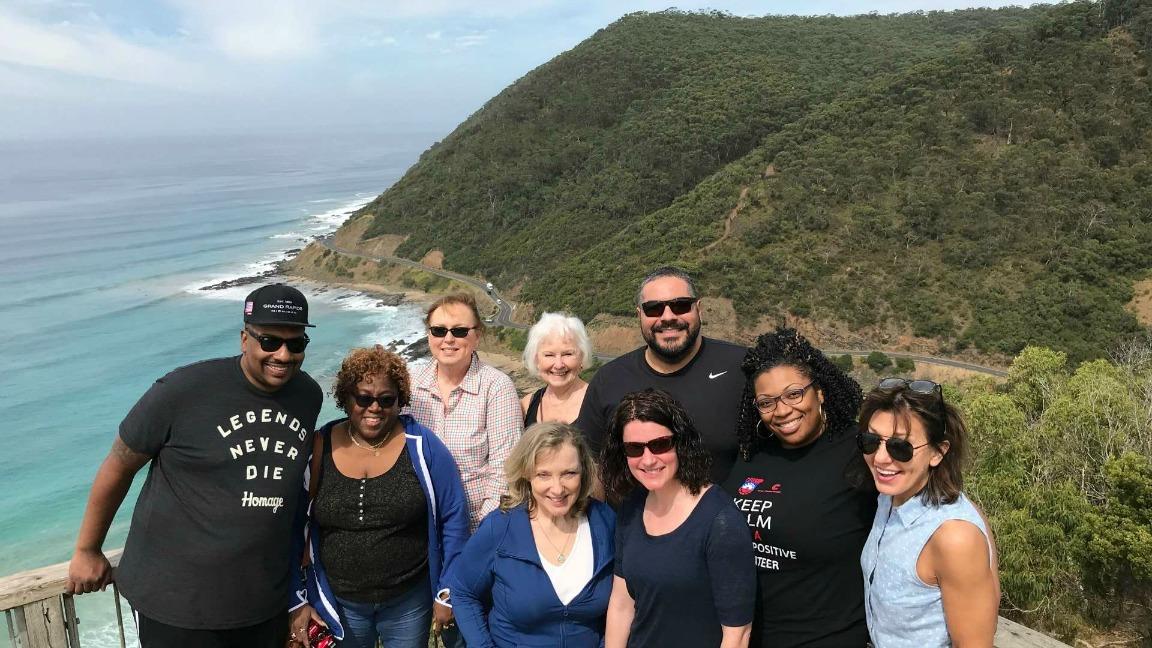 Australia Experience 2018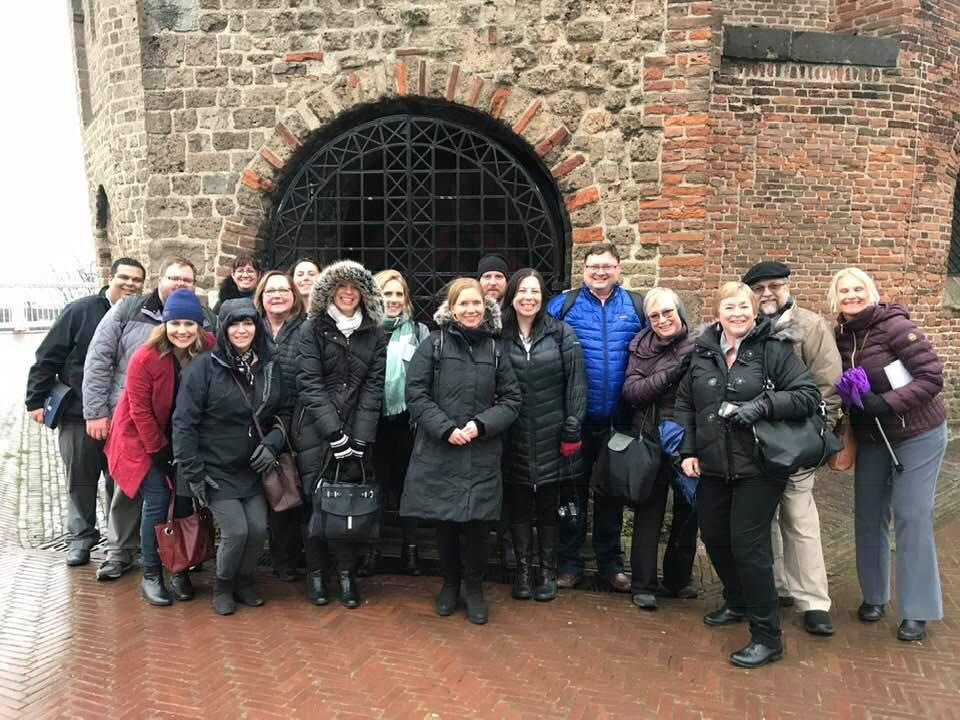 Germany/Netherlands Experience 2019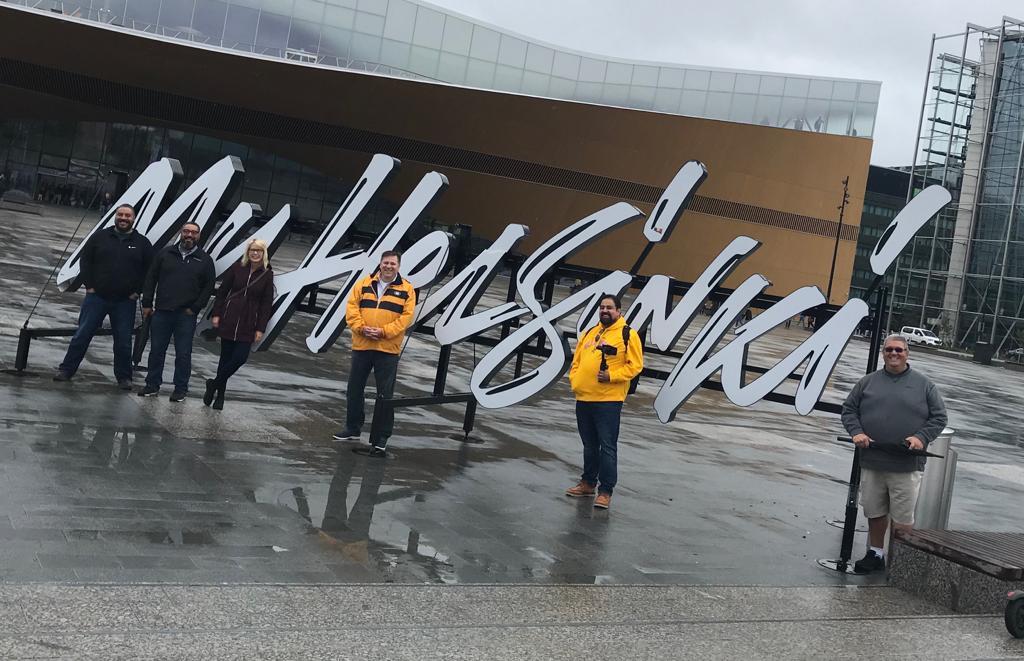 With a heightened need for global citizens, the DCCL program added a study-abroad option to the Practicum course in 2016. Through this initiative, students travel to and learn about another country's higher education, and share with the hosts information about developments in American higher education.
February 2016 - Cohort Five - China
February 2017 - Cohort Six - Russia
September 2017 - Harper Cohort - Finland
February 2018 - Cohort Seven - Australia
February 2019 - Cohort Eight - Germany/Netherlands
September 2019 - Texas Cohort - Finland
February 2020 - Cohort Nine - England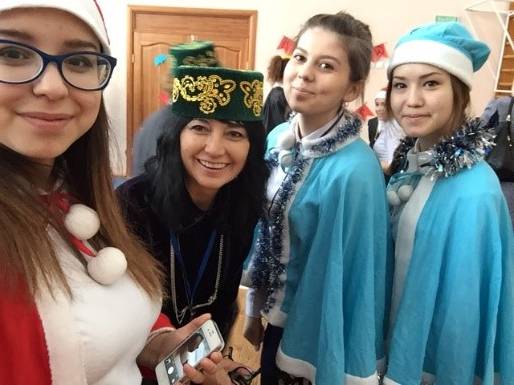 Who goes to Russia in the middle of February? Cohort 6! It was almost surreal. We learned that selfie is a global term as students would come up to us and say, "selfie?" See above.
We were greeted with open arms by the students and people of Arsk and Kazan, Russia, as we toured and learned from five different community colleges. The educational system is intensely structured and governed by The Ministry of Education Russian Federation.
The people showered us with over-the-top hospitality and warmth; they wanted to meet the "Americans." Faculty and staff cooked our lunches and escorted us during the weekends and evenings around their beautiful villages and cities, blizzard or not!
It was not only an opportunity to learn about education; it was an opportunity to share our similarities -- they want a good education and better life for their children, just like we do!
Debbra Curtiss
Cohort 6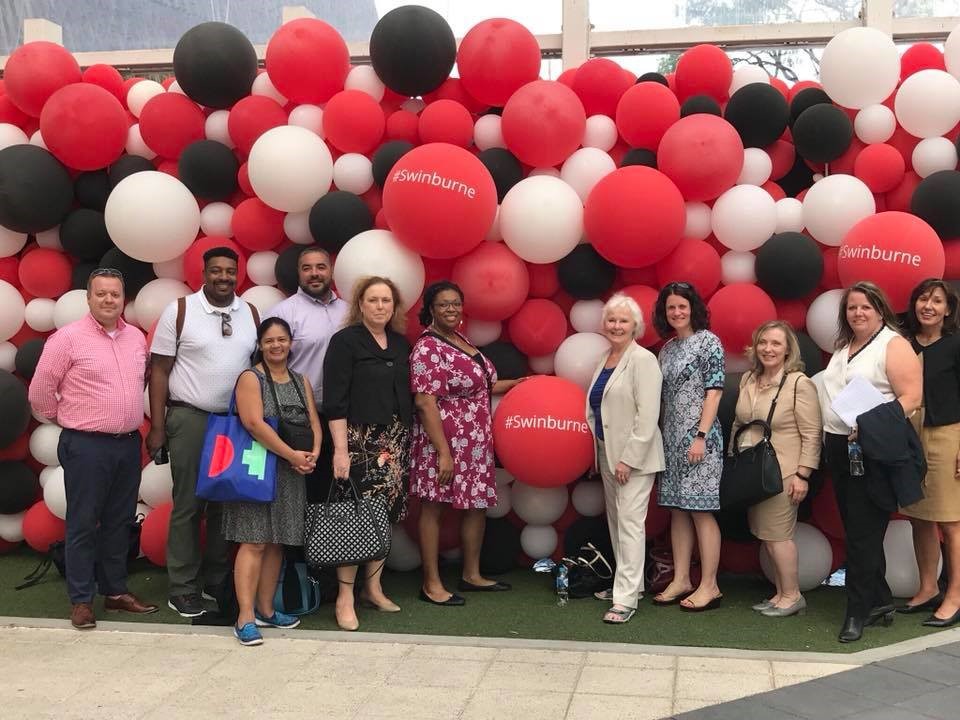 The essence of the study abroad trip to Australia is one that is not easily put into words. The levels of innovation and student centered best practices are superb. Being immersed in the Australian culture and having the opportunity to speak with current students was truly an eye opening experience. I particularly appreciate the higher education funding model and policies put in place to assist in mitigating student debt. I am tremendously grateful to the DCCL program for allowing me the opportunity to experience a system very different from my own. My advice to future students is if you have the opportunity to study abroad with DCCL, do it, I assure you will not be disappointed!
Danyelle Gregory
Cohort 7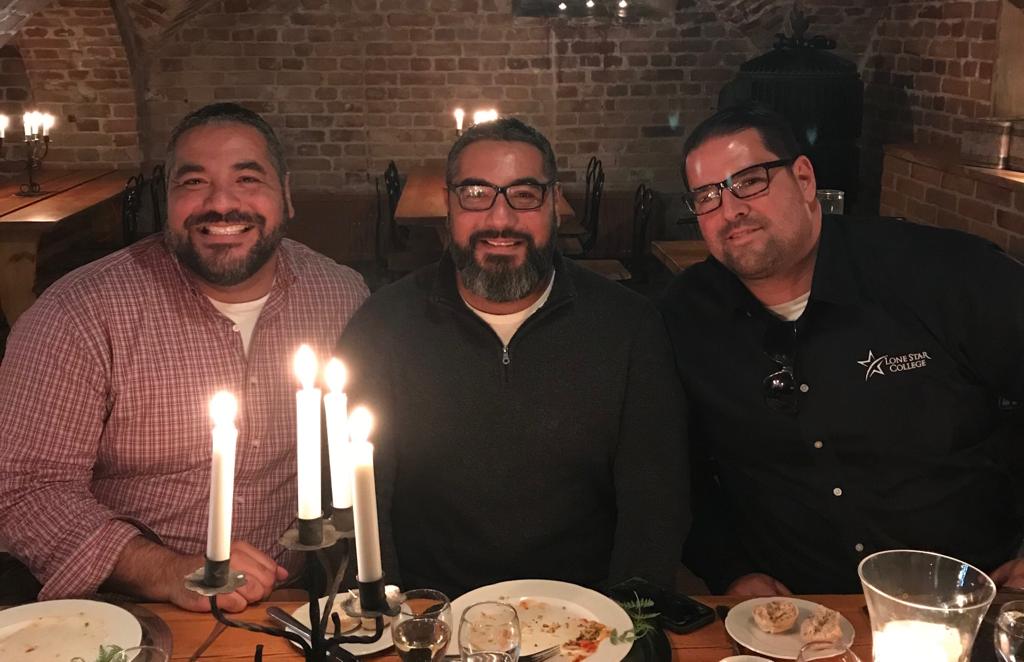 What I learned about Finland was inspirational for me. The experience confirmed what I learned in the research, including what I learned from my classmates' presentations. I was able to see in action different elements, specifically how the needs of the children are put first. This starts the day they are born, through daycare, and through the university.
Alfredo Burciaga
Texas Cohort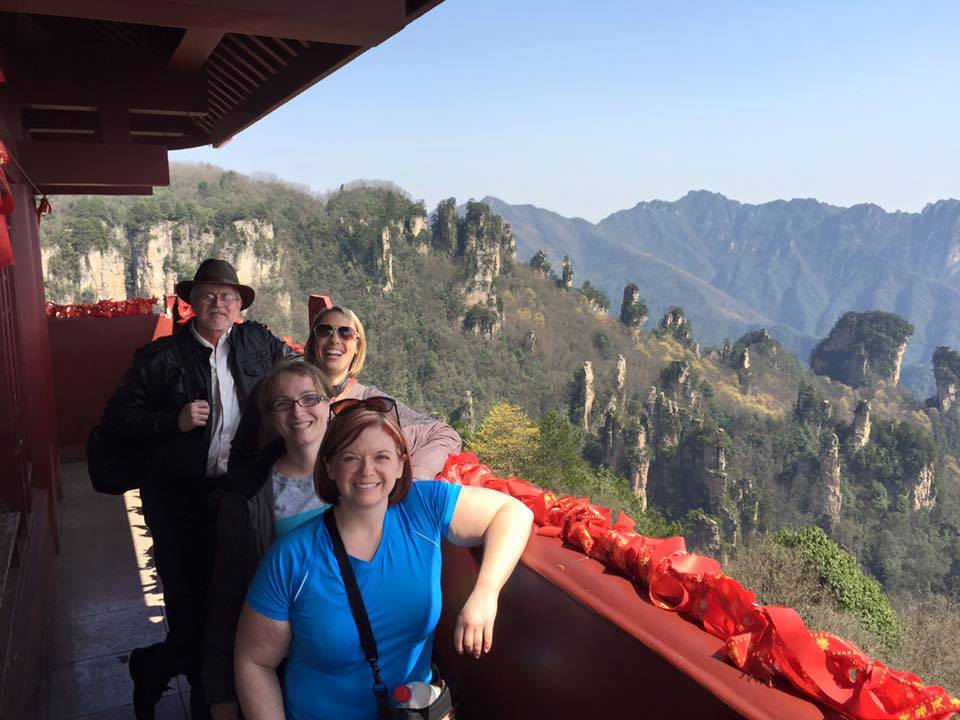 Each time I return, I find myself discovering new and unique aspects of the People's Republic that brings a smile and good feelings. This time, those feelings came about as a result of each of you. You were a unique group and I just wanted to express a very sincere "thanks" for how each of you approached this experience and the very positive vibes that I sensed. You came into the trip with an open mind...a willingness to experience a new culture.
I am optimistic that you share such a positive outlook on both the day-to-day challenges of each of your positions as well as what our Community College Leadership Program represents.
Don Newport
DCCL National Advisory Board Member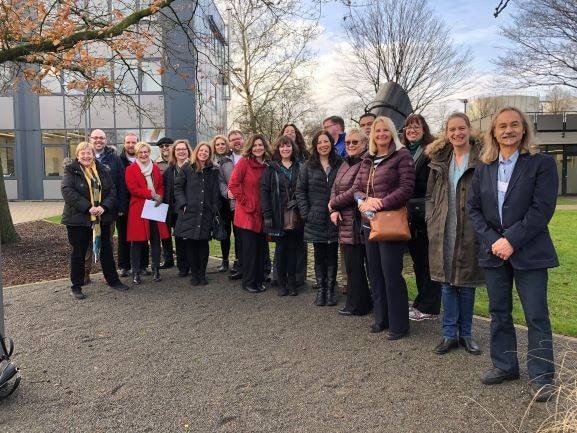 I am beyond thankful for the opportunity I was given to travel to Germany and the Netherlands to learn about their educational and apprenticeship programs. Not only was I able to learn so much about their systems, but I was also given the opportunity to present twice on the work that I am doing with career exploration and career development. However, perhaps the best part of the entire trip was creating great memories with other members of my cohort and meeting some great people who share similar visions.
Dave McCall
Cohort 8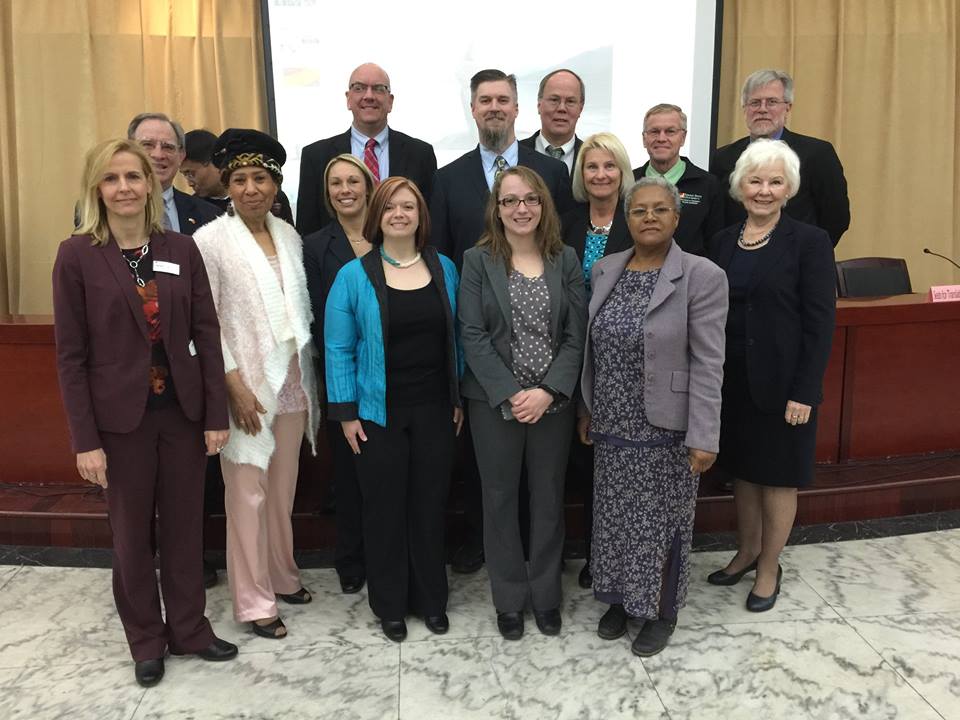 I feel I cannot express enough how much I appreciated the opportunity to participate in such a rich and rewarding experience. The lifelong memories have been shared with friends and family and will continue to be throughout the years. I want to offer just once more my heartfelt thanks and gratitude for the hard work and effort that went into the planning and coordination of this trip.
Carmen Allen
Cohort 5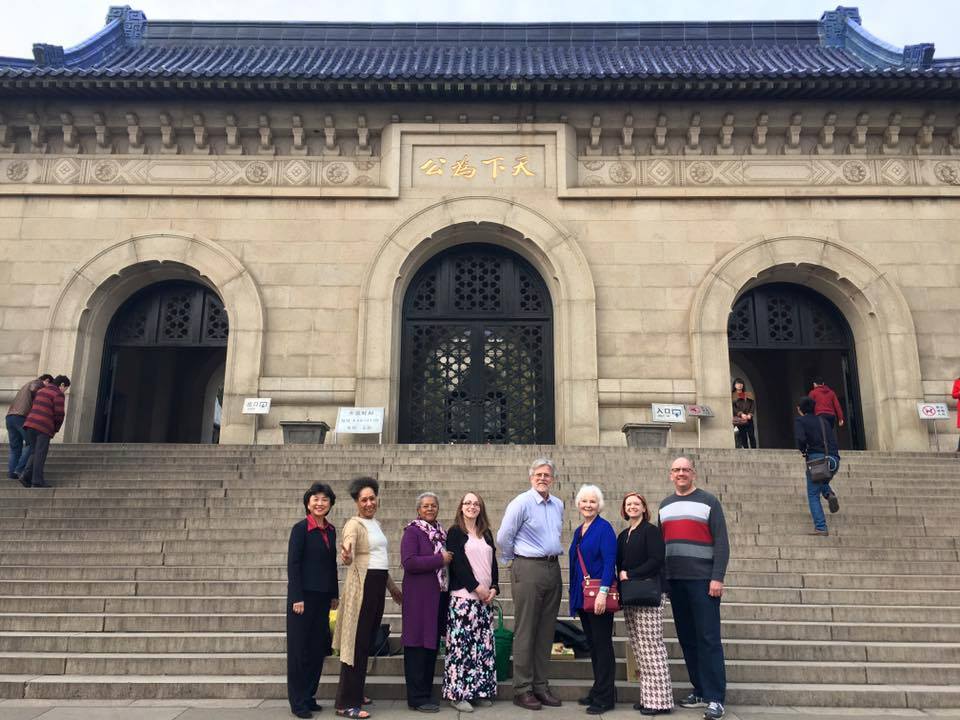 It was my great pleasure to be part of this wonderful exchange. I am still in communications with the folks from Nanjing and the impact of our exchange is still being discussed by them. In addition to the provincial Ministry of Education leaders' group, there were participants from six different universities.
I want to thank the DCCL students who proudly represented FSU and their own institutions in their presentations, exchange discussions, and their outstanding performance all the way around.
Ding-Jo Currie
DCCL National Advisory Board Member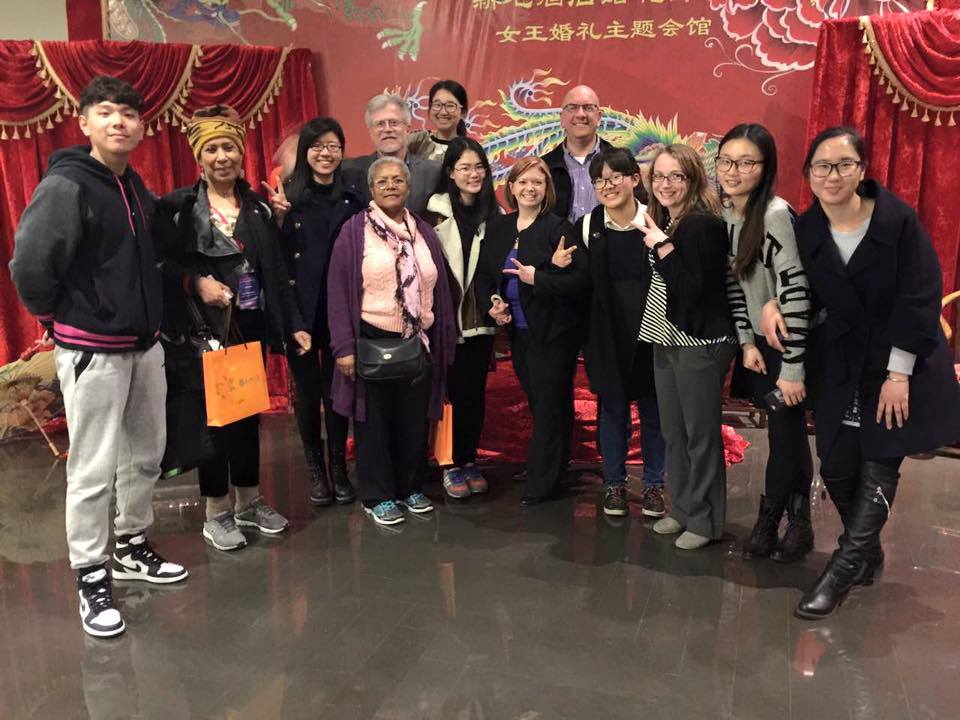 The practicum trip to China was an outstanding educational and cultural experience. This experience was a way for me to experience a part of the world that I likely would not have otherwise traveled to. It was much more than just fulfilling the requirements of the practicum. The opportunity to travel half-way around the world and speak face-to-face with both government leaders and students, faculty, and administrators from institutions was second to none. I don't know that too many of my colleagues and peers in similar positions around the country have had that kind of opportunity. It was very interesting to observe and learn about the higher education system in China and gratifying to hear the high regard that they have for our community college system. A trip like this certainly provides a new perspective and a different lens through which to observe our own institutions.
Todd McDonald
Cohort 5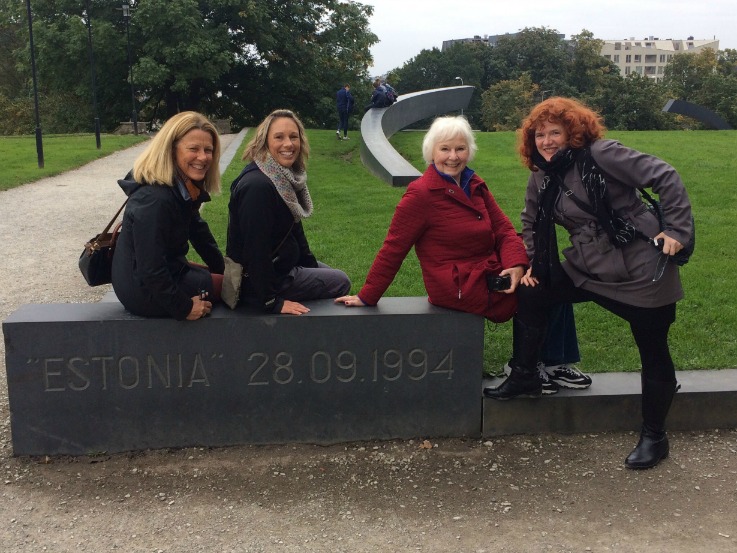 In 2017, I was privileged to accompany the Harper Cohort as a DCCL Cohort 5 graduate to Finland. For nearly two weeks we spent time in the country's capital of Helsinki, seeing the many sights and meeting with representatives from the Finnish education system.
I found the country beautiful and the people to be very welcoming. I particularly enjoyed the northern Lapland area, where we visited the University and traveled to Rovaniemi where we fed the reindeer.
Finland's educational system is rated top in the world, so as doctoral students we were very lucky to have visited and learned from their expertise.
Tami Wolverton
Cohort 5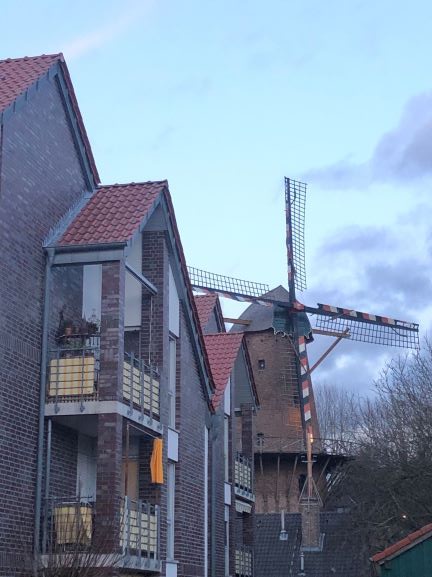 It's fascinating to go on these study abroad trips with just the intention of discovering how higher education is done in another country. I went on the Finland trip and discovered the intentional connection they make of education and participation in society, with the emphasis on critical thinking and play. This was eye-opening and aspirational. To have the additional connection of something that directly applies to what I am doing makes a huge difference in what I can do with what I have learned. I coordinate the apprenticeship program for my community college. Going on the Germany and The Netherlands excursion, I was able to see how their higher education connects to the apprenticeship work experience was enlightening for my program here at home.
Evelyn Seiler
Harper Cohort