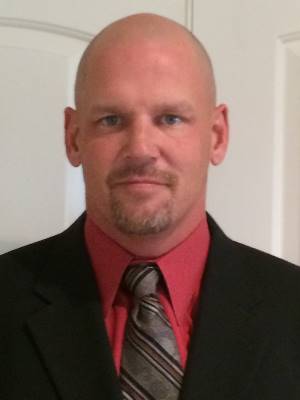 Matt Nawrocki received his Bachelor of Science in Surveying Engineering in 1995 from the Ferris' College of Engineering Technology. While at Ferris State he was awarded numerous Academic Scholarships including the Nationally awarded ACSM National Society of Professional Surveyors Scholarship. He was also on the Deans List numerous times and graduated with honors. He was an active member of the Burt and Mullet Surveying Society while attending Ferris and was employed by Ferris State as a tutor in Higher Mathematics and Physics.
Matt founded Vectors, Inc., a Geospatial Distributor, in 1999 after moving to Denver, Colorado to pursue his love of the outdoors and climbing mountains. He became the youngest CEO in the World to be awarded a Trimble Distributorship to distribute their complete Geospatial Product line. He has not only climbed numerous 14,000+ peaks, but also created one of the fastest growing companies in America. Matt is not only the founder but is currently still serving as the current CEO and President of Vectors, Inc.
Vectors, Inc. was recognized as one of the 5,000 fastest growing companies in America in 2015 by Inc.com and named a Colorado Company to watch in 2016. Vectors, Inc. has expanded their line of products and continues adding additional resources to the team since the awards. Vectors, Inc. now has operations in Aurora, Colorado and Albuquerque, New Mexico. Vectors, Inc. now has two retail facilities for product sales, as well as an inventory warehouse in addition to adding a GPS (Global Positioning System) repair facility as well as a State of the Art Mechanical and Robotic Total Station repair facility.
In addition to acting in the capacity as CEO and President of Vectors, Inc. since 1999, Matt was also an Adjunct Professor/Senior Lecturer at the University of Wyoming Outreach School from 2007 to 2013. He taught two courses in the Civil Engineering Department, "GPS for Today's Land Surveyor" and "Basic Geodesy for Today's Land Surveyor".
He has also served as a member of the CEO Vistage Advisory Board from 2014-2016 in Denver.
A noted philanthropist, Nawrocki has spearheaded numerous charitable projects and has contributed to organizations that support underserved members of the world community. In partnership with Food for the Poor Jamaica, Nawrocki funded and help build the Clapham Basic School in the community of St. Ann. His current project entails funding and building the first Hospital to be built in Guanaja, Bay Islands, Honduras, expected to open in May 2019. He traveled with his wife and four children on Spring Break 2017 to Honduras to help paint the homes he financed and to celebrate the ribbon cutting ceremony for the Hospital's launch. Spring Break of 2016 his family spent time painting the school in Jamaica and performing the ribbon cutting ceremony for the new school. He is also a major donor to both the Semper Fi Fund and the Focus Marine Foundation, which provides grants to support injured marines and their families, and has helped finance the construction of an early learning center and purchase of new computers for Denver-area schools.
Nawrocki also has given generously of his time and resources to support Ferris State. He served as a Surveying Engineering Advisory Council Member at Ferris State from 2013-2016 and coordinated its task forces. He is currently serving a three year term on the Ferris State Foundation Board of Directors. In 2013, Matt and his wife, Sara (Ferris State Bachelor of Science, College of Pharmacy, 1995), created the Nawrocki Gratitude Endowment Fund for Ferris State Surveying Engineering students. In 2017, they created another endowment for the Pharmacy Program students. Matt also helped found the Dean of Technology Advisory Council in 2017. He is also an active member of the Denver "Mile High Bulldogs", the second largest Alumni group not located in Michigan.
Matt received the Ferris State University Distinguished Alumni Award in 2016.