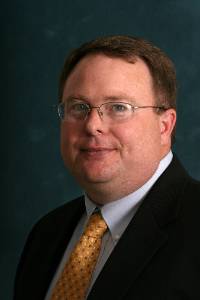 The College of Engineering Technology is known for its diverse degree programs, its excellent reputation for high-quality education, and the success of its graduates. The College of Engineering Technology at Ferris State University has the highest enrollment of any college of engineering technology in the United States. Students that graduate from the College of Engineering Technology have close to a 100% placement rate upon graduation. The starting salaries for graduates are some of the highest for undergraduate degrees.
Unique aspects of the college are the quality and practicality of its degree programs that are enhanced by close relationships with leading-edge companies and professional organizations. All of the faculty members in the college have worked for several years in the industry before becoming academics and they bring this expertise to the classroom. They are passionate about helping students succeed in the classroom and their careers.
The College of Engineering Technology is housed in seven buildings that include premier laboratories that provide access to equipment that includes the latest industry technology. Students are taught using a variety of methods including lectures, simulations, case studies, real-world projects, laboratory exercises, and internships. All of the courses are taught by professors and class sizes are small compared to other universities.
The college offers 18 Bachelor of Science degrees in engineering, engineering technology (engineering with a focus on application), architecture, construction management, facilities management, manufacturing, welding, automotive, heavy equipment, product design, computer-aided design and 13 Associate in Applied Science degrees.
Information about all of the different degree programs is available on this website, by contacting specific departments, or by visiting the West Michigan campus in Big Rapids. There are satellite campuses in other locations around the state of Michigan and some of the programs offer online courses. During the school year the university sponsors several Dawg Days were prospective students receive tours and information about the college. Tours are also available throughout the year on an individual basis and they may be arranged by contacting specific departments.
Students in the College of Engineering Technology participate in a variety of professionally affiliated societies and organizations that offer excellent networking opportunities, competitions, and events such as the Formula Car, State Secondary Welding Competition, the Mini Baja, the Hybrid Vehicle, the Human Powered Vehicle, and the Rube Goldberg Machine Contest.
The Corporate and Professional Development Center and the Institute for Construction Education and Testing are both affiliated with the College of Engineering Technology and they offer employee training, certifications, and many other services.
If you need additional information please contact the appropriate department office or the Office of the Dean.
Mike Staley
Dean
Johnson Hall 200
(231) 591-2898
Students on the Dean's List: