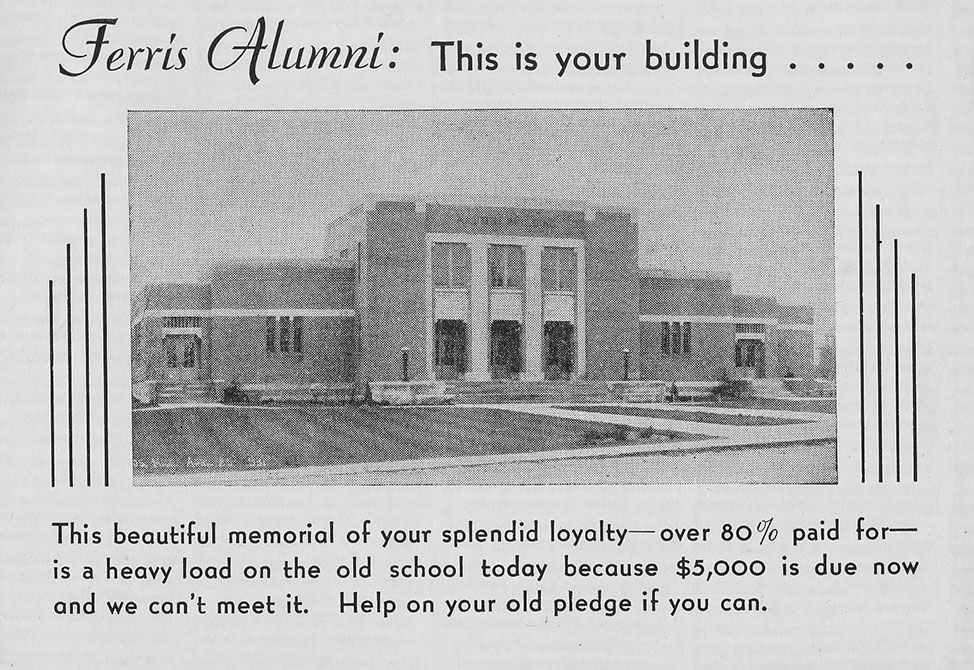 Welcome to the University Archives and Special Collections. Our mission is to preserve and present the historic record of Ferris State University and other specialized collections. These specialized collections include a regional history collection and materials relating to our programs and alumni.
Archival collections are not limited to print. While we do have paper based materials, both published and unpublished, we have much more. Collections include photographs, tapes, records, films, videos and records in electronic form.
For information about our subject oriented book collections please review these collection descriptions.
As part of our mission, we want to make materials available to the Ferris community and to the public. We are in the Alumni Building. This is the oldest existing campus building. Our services and policies differ from the main library because of the specialized nature of the collections. But we are here to help you.
We gladly accept donations for materials that fall within our collections policy.
Key Services
Staff