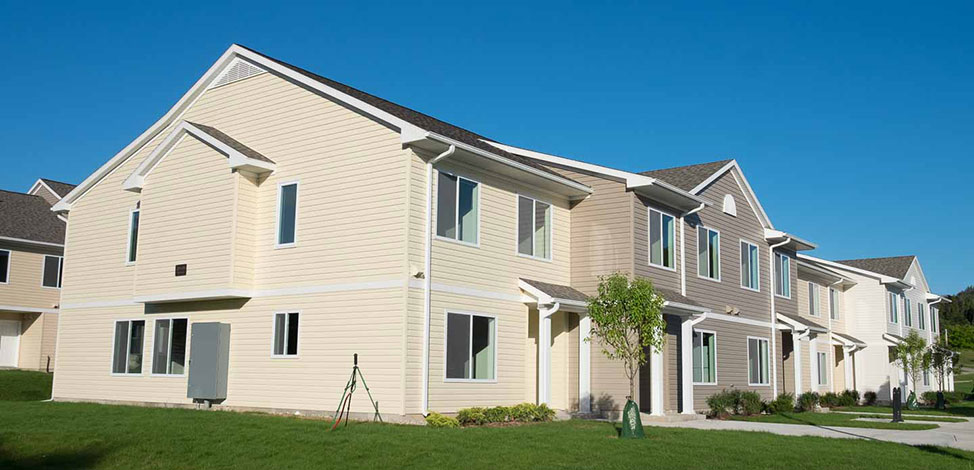 Ferris State University's West Campus Apartments offer housing options for students and students with families. Living on campus allows students to be within walking distance to classes in any academic building. It also provides all-inclusive pricing to allow students more financial stability. Parking is included in room rates for returning students. Applicant must be a fully accepted, matriculated student and must not have any outstanding debt to the University to apply for an apartment.
Available to students age 19 and older are two, three, and four bedroom apartments. Amenities include a washer and dryer, a main living area and an upstairs with two, three, or four bedrooms. Please note that the apartments are unfurnished. Rent is charged by the bedroom. Residents have a private bedroom and share main living areas with roommates.
Family housing is available for both married couples and single parents. Each court has a bus stop for school-aged children. The entire complex is adorned with trees, bushes and interconnecting sidewalks. There is a playground for the children which includes basketball courts, plenty of green space and a play station for younger children.
Location on Campus
West Campus Apartments are near academic buildings such as Bishop(education), Pharmacy, Allied Health, and Optometry.West Campus Apartments are also near the Softball Field, Intramural Fields, and DPS.
Media Gallery