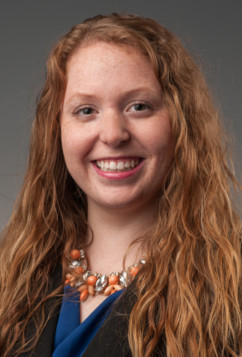 Coordinator of Satellite & Clinical Patient Care
HIPPA Privacy Officer
Andrea first joined the MCO family in 2010 as a student employee. In 2013, she graduated from Ferris with a Bachelor of Arts in English and took a staff position in the University Eye Center. As Coordinator of Satellite and Clinical Patient care, Andrea oversees the day-to-day activities and staff at Satellite locations in Baldwin, Michigan. She is also the HIPAA Privacy Officer for the college. In between those duties, Andrea assists with check in, check out, optical dispensing, and medical records. Her attention to detail and dedication to quality patient care from start to finish make Andrea a great asset to the University Eye Center. She is excited about the future of MCO and hopes to be a part of making MCO a leader in optometric education.
Phone: (231) 591-5213
Email: [email protected]