If you are a graduate of Ferris State's Michigan College of Optometry, you are a member of our alumni association, as well as a member of the Ferris State University Alumni Association. We encourage you to explore all of the ways you can connect with us to stay up-to-date on the latest MCO happenings, learn about and support our current students, share your news with us and more. Use the tabs above to get started or contact us through our many social media channels listed below.
Be sure to like our Facebook page for stories of interest, career opportunity postings, MCO news, student features, nostalgia and more.
We have an active and growing Instagram page. Follow us on Instagram @michgancollegeofoptometry.
Our Twitter page is @FSUMCO. You can join our LinkedIn group, Michigan College of Optometry at Ferris State University, as well.
Board Member Biographies and Contact Information
Chair, Bradley Taylor, OD, MPH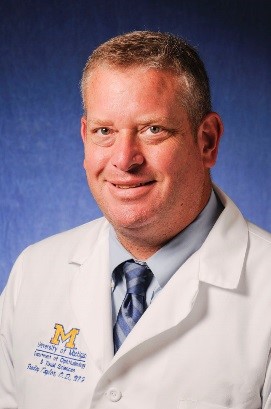 Dr. Bradley Taylor holds a faculty assignment as a clinical instructor in the Department of Ophthalmology and Vision Sciences at the University of Michigan Hospital and Health Systems. He provides primary eye care services to our clinics in Ann Arbor and Brighton. His interests include complex contact lens fitting and sports vision.
Education
Doctor of Optometry: Ferris State College of Optometry 1987
Bachelors of Science in Vision Science: Ferris State University 1988
Masters of Public Health: University of Michigan 1994
Experience:
1987-1992: Staff Optometrist, Jackson Eye Center (TLC), Jackson, MI
1989-1993: Private Practice, Manchester MI
1994: Staff Optometrist, Vision Institute of Michigan, Sterling Heights, MI
1994-2000: Assistant Professor, Southern College of Optometry, Memphis, TN
2001-Present: Clinical Instructor, Department of Ophthalmology and Vision Sciences, University of Michigan Hospital and Health Systems, Ann Arbor MI
Military
1996- Present: Chief of Optometry Services, 164th Medical Group, Tennessee Air National Guard, Memphis, TN
Contact info: [email protected] or (810) 355-6262
Nicholas Belill, OD

Nicholas Belill graduated from MCO in 2004. He opened a private practice "cold" in his hometown of Clio, MI in 2006. The office is continuing to grow and succeed in offering top-notch primary eye care to the community. His areas of interest include diabetic eye disease and sports eye injury prevention in youth.
Contact info: [email protected] or (810) 730-6947 or private message on Facebook
emily Coles, OD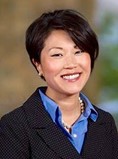 Emily A Coles graduated from Michigan Technological University in 2004 and Ferris' Michigan College of Optometry in 2008. She is the current owner of Big Rapids Family Eye Care and also works for Family Health Care Centers in White Cloud. Dr. Coles enjoys pediatric care, geriatric care, fitting of contact lenses, and disease management of the eye. She is a 10-year member of both American and Michigan Optometric Associations.
Coles is extensively involved in her community, serving for a number of community organizations, including the Brownfield Redevelopment Authority, Chemical Bank Community Bank Board, Riverview Elementary Parent Teacher Organization president, Susan P. Wheatlake Festival of Races Chair, and United Church of Big Rapids Youth Ministry. She actively supports and contributes to diverse community activities including the annual Tuba Bach concert series and the Festival of the Arts.
A self-described "proud Bulldog" Coles continues to serve her alma mater as a member of the Michigan College of Optometry Alumni Board, which she has served since its creation, and the Ferris State Alumni Board. She also enjoys mentoring pre-optometry students. Dr. Coles is married to Ferris State Universities Associate Athletics director Jon Coles. They have two sons Carson (8) and Reid (5). She enjoys running and all things related to fun with fitness.
Contact info: 522 Elm Street, Big Rapids, MI 49307 or (231) 872-0005C or (231) 796-5321W or [email protected]
Joseph Myers, OD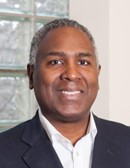 Dr. Joseph Myers received his undergraduate degrees from the University of Windsor and Wayne State University. Dr. Myers received his optometric degree from the Ferris State College of Optometry, now the Michigan College of Optometry. He came to the University of Michigan more than 25 years ago and is still enjoying his position at UHS in student services, in addition to working with the clinic.
In 2001, Dr. Myers co-founded the Eye Health Institute, a nonprofit clinic that aims to provide comprehensive quality eye care and ocular health services to the people of Jamaica. Dr. Myers remains active with EHI and continues to visit Jamaica with a large group, spending two to three weeks working at the clinic.
Contact info: [email protected] or (734) 763-0291 or 207 Fletcher St., Ann Arbor, MI 48109
Andrea Shank, OD

Dr. Andrea Shank is a 2017 graduate of the Michigan College of Optometry after completing her pre-optometry work at Ferris State University. She then completed a residency in pediatrics and binocular vision at MCO. She now practices at Visoncare Associates in East Lansing, Michigan, a group practice, alongside two other MCO alumni. Dr. Shank is building a vision therapy practice at Visioncare Associates and is making valuable connections with her local community. She is passionate about FSU and MCO and is always willing and available to assist our current students with their questions.
Contact info: [email protected] or (269) 967-2297
Willie Smith, OD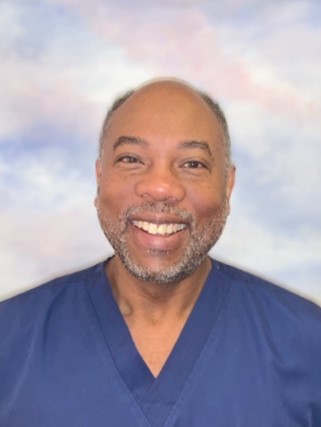 Dr. Willie Smith is an optometric physician who is a proud bulldog hailing from MCO at Ferris State University. He enjoys riding his motorcycle, walking his Japanese Akita, Athena, and trying new vegan cuisine. In his spare time, he donates his services and partners with The Lions Club to give free exams and eyeglasses to local underserved communities. He has donated time and supplies to organizations he has partnered with such as V.O.S.H. , Maranatha International and A.M.E.N. in Costa Rica, Honduras, Haiti and stateside. In 2016, he sold his private practice to move closer and better care for aging parents.
Contact info: [email protected]