Site 1: Henry Ford West Bloomfield
7230 Orchard Lake Road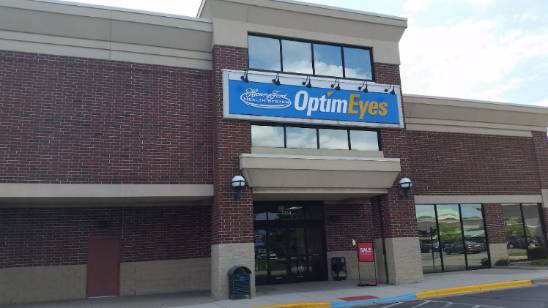 West Bloomfield, MI 48322
Phone:248-661-5100
Fax: 248-661-8816
Student Evaluation of Site


Site 2: Henry Ford Troy
Henry Ford Medical Center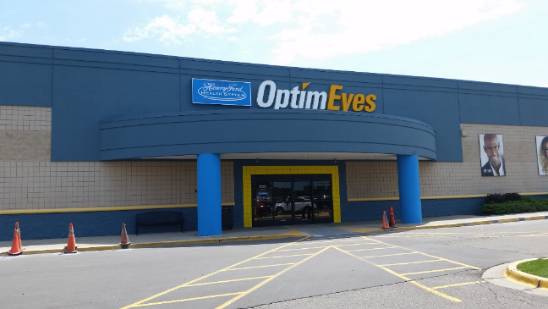 735 John R. Road
Troy MI 48083
248-544-3290
Type of Practice:
Medical Center HMO
Number of MCO STudents per Rotation:
2 Summer
2 Fall
2 Spring
The patient's rights and welfare must be given utmost priority.
Henry Ford requires students to be fully vaccinated, meaning they have received either two doses of the Moderna/Pfizer vaccine or a single dose of the Johnson & Johnson vaccine. Additionally, they must have received at least one booster.
These requirements will stay in place for the foreseeable future. Henry Ford does allow exemptions, and they will be reviewed on a case by case basis.
Henry Ford Health System is now requiring all employees, students, and volunteers to be fully vaccinated for COVID-19 by September 10, 2021. Two doses of the Pfizer/Moderna or one J&J vaccine are acceptable. Incoming students may be asked to show proof of vaccination. They will need to have a religious or medical reason to be exempt and must show documentation.
You should contact Dr. Finlay (West Bloomfield) or Dr. Roney (Troy) 8 weeks prior to the first day of the rotation to verify dates, times, directions, parking, Specific heath testing requirements, and any other instructions. Report at 8:00 a.m. the first day of the rotation to the West Bloomfield -Troy location for orientation to policies, clinical protocol, administrative procedures.
Contact:
West Bloomfield Location: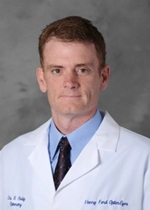 Robert V. Finlay, O.D.
Director of Residency and Externships
Henry Ford OptimEyes, West Bloomfield
248-661-5100
[email protected]
Troy Location: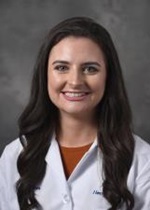 Brigid Roney, O.D.
Director of Residency and Externships
Henry Ford OptimEyes, Troy
248-951-0000
[email protected]
Clinical Teaching Faculty:
West Bloomfield Location:
Robert V. Finlay, O.D.
Curt Wee, O.D.
Emily Heins, O.D.
Luis Balderas, O.D.
Ramanpal Deol, O.D.
Julie Tracey, O.D.
Troy Location:
Larry Olson, O.D.
Daniel Balcueva, O.D.
Ally Pettit, O.D.
Selena Lam-Jiang, O.D.
Bridgid Roney, O.D.
Jessica White, O.D.
Support Staff:
7 Optometric assistants/technicians
2-3 Opticians
2 Receptionists
Operating Hours:
West Bloomfield & Troy
Monday-Friday: 8:00am-8:00pm
occasional Saturday
Hours of direct patient care for extern per day:
varies (40+ per week)
Number of patients seen by extern per day:
8-12
To provide experience in the delivery of the highest quality primary care available
To provide an environment in which these standards are assimilated by the interns
It is the philosophy of Henry Ford Medical Center that good patient care equates with good clinical education
To provide interns with "Real-World" scheduling
The externs will be exposed to a monthly free eye clinic which provides eye care services to underserved and elderly populations.
The clinics are located in Detroit and Southfield. Goals of the clinics:
Develop an understanding of community health issues that impact care.
Develop a culturally sensitive approach to patient care.
Develop an understanding of healthcare disparities.
Not provided by the facility
Approximate cost: $500-700/mo.
Recommend housing in/near West Bloomfield/Troy
Need dependable car
Opera, symphony, comedy clubs
Tigers
Psychology
Neurology
Rehabilitative Medicine
Internal Medicine
Diabetes
Dispensing Pharmacy
Respiratory
Psychiatry
Geriatric Medicine
General Practice Medicine
Dentistry
Hypertension
Clinical Pharmacy
NCT
Goldmann Projection Perimeter
Anterior Segment Photographic Biomicroscope
Fundus Contact Lenses
Gonioscopy Lenses
Angiography
Ultrasound
Scanning laser ophthalmoscope (macular perimetry)
Humphrey 750 Visual Field Analyzer
Fundus Camera
BIO with condensing lens
Fundus Non-contact lenses
Corneal Topographer
Excimer Laser
OCT/PACH
Time is set aside for clinic/case discussion or formal lecture
Reference library available for student use
Internet access available
Externs see all emergency patients
Henry Ford Medical Centers / West Bloomfield
Henry Ford Medical Center, Troy
If you have any questions, please contact (231) 591-2187 Dr. Sara Bush, Director of Externships - [email protected].
Contact
1124 S. State Street
Big Rapids, Michigan