Charles E. Egeler Correctional Facility
Duane Waters Hospital Optometry Clinic

3857 Cooper Street
Jackson, MI 49201
Phone: 517-780-5653
Fax: 517-780-5689





Video Testimony: "The Safe Working Environment at Duane Waters Hospital"
Type of Practice:
Hospital-based; Multi-disciplinary
Number of MCO students per rotation:
Summer: 2
Fall: 2
Spring: 2
The Mission of Health Care Services within the Central Region Clinical Complex and Duane L. Waters Hospital is to provide the highest quality of services possible in the most cost effective manner, while maintaining a safe environment for the staff, visitors, and prisoners we serve.
You should contact Paul Freudigman
[email protected] 8 weeks in advance of your rotation to verify dates, times, directions, parking, and any other specific health test instructions. Interns MUST have a valid (active) driver license. NEW 2019- Urine drug testing and fingerprinting.
Report to address listed above at 8:00 a.m., first day of your rotation, for orientation to policies, clinical protocol, administrative procedures, etc. Go past the main prison complex to the drive leading to Duane Waters Hospital. Parking is provided in the lot outside of the hospital. Enter in the lobby and check in with the receptionist. They will contact the facility trainer, who will conduct your training for the day, set up your ID photos, tours, etc. The next day, once again enter the lobby and check in. The receptionist will contact your instructor, and he will conduct your clinic orientation that morning. You will see patients in the afternoon.
Teaching Clinical Adjunct Faculty: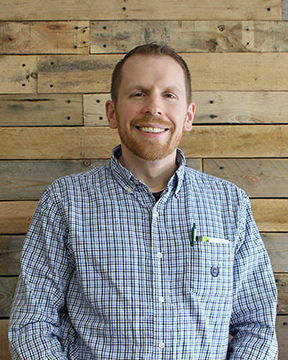 Chad Linsley, O.D.
Email: [email protected]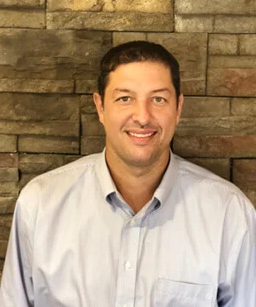 Robbie Pairolero, O.D.
Dr. Bill Hooker, O.D.
Additional staff:
Paul Freudigman [email protected]
Jackson: pop. 45,000
Lansing nearby: pop. 600,000
Conveniently located near Lansing, Ann Arbor, Detroit, and Battle Creek
Possible to live on one of the many nearby lakes
Jackson is known for its many public golf courses with low greens fees
Points of Interest: Michigan Space Center, Cascade Falls, Michigan Speedway
Psychology
Psychiatry
Neurology
Geriatric Medicine
Rehabilitative Medicine
General Practice Medicine
Internal Medicine
Dentistry
Diabetes
Hypertension
Respiratory
Dispensing Pharmacy
Clinical Pharmacy
Lab
X-Ray
Humphrey 630 Visual Field Analyzer
GDx
Fundus Camera
Prosthetic Eye Fitting Set
Low Vision Aid Diagnostic Set
BIO with condensing lens
Fundus Contact Lenses
Fundus Non-Contact Lenses
Contact Lenses for Fitting
Reference library available for student use
Internet access available
One hour each week is set aside for clinic/case discussion or formal lecture
Tele-optometry connection with Ferris State University for Grand Rounds
Gain valuable insight from working with five different private practice optometrists each week
Vision and Eye health screenings one half day per week per intern.
If you have any questions, please contact (231) 591-2187 Dr. Sara Bush, Director of Externships - [email protected].