Edmonds & Associates/Great Valley Eye Associates
Ryan Edmonds, O.D.
Low Vision/Contact Lens
840 Walnut Street, Suite 1010
Philadelphia, PA 19107
(215) 928-3450
Fax: (215) 928-7234


Edmonds & Associates
300 Township Line Road
Drexel Hill, PA 19026
(616) 499-2540
Great Valley Eye Associates
623 Swedesford Corporate Center
Frazer, PA 19355
(610) 644-9300
Type of Practice:
Institutional setting
Mission:
Orientation Instructions:
Please contact Dr. Ryan Edmonds 6 - 8 weeks prior to the first day of the rotation to verify dates, times, directions, parking, specific health test requirements, and any other instructions.
If you have any questions, please contact (231) 591-3706. Dr. Daniel Taylor, Director of Externships - [email protected] .
Faculty:
Contact Person:
Ryan Edmonds, O.D.
e-mail: [email protected]
Clinical Teaching Faculty:
Ryan Edmonds, O.D.
Scott Edmonds, O.D.
Susan Edmonds, O.D.
Chad Edmonds, O.D.
Sean Connell, O.D.
Theresa Neiderer, O.D.
Other Clinical Mentors:
Support Staff: Opticians, staff personnel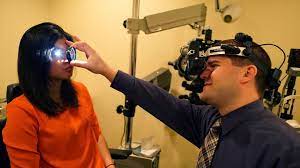 Schedule:
Operating Hours:
Monday - Friday 8:30 am - 4:30 pm
Hours of direct patient care for extern per day:
8 (40 per week)
Number of patients seen by extern per day:
10 - 16
Education Objectives:
1. To provide experience in the delivery of the highest of patient care in a private practice setting.
2. To improve efficiency of clinical testing to prepare them for graduation.
3. To provide experience in utilizing latest technology to deliver top quality primary care services.
4. To prepare interns with REAL LIFE experiences to make them confident clinicians.

Housing:
Approximate cost of housing is $1,000 - $2,000 a month.
Community:
Philadelphia, PA
Miscellaneous:
Time is set aside weekly clinic/case discussion or formal lecture
Reference library available for student use
Internet access available
Auxiliary Equipment:
Octopus Visual Field Tester
Fundus Non Contact Lenses- yes
Fundus camera- yes
Gonioscopy lenses- yes
Anterior segment photographic biomicroscope- Huritz

Binocular indirect opthalmoscope with condensing lens- in each room
Tonometer - Goldman only
Topographer - Zeiss
Corneal Pachymetry - Oculus & Reichert
OCT -Zeiss & Oculus