1) Begin on the MyScholarships webpage, www.ferris.edu/mys (the recommended internet browser is Google Chrome)
2) Click on "Sign In" under the Reviewers & References section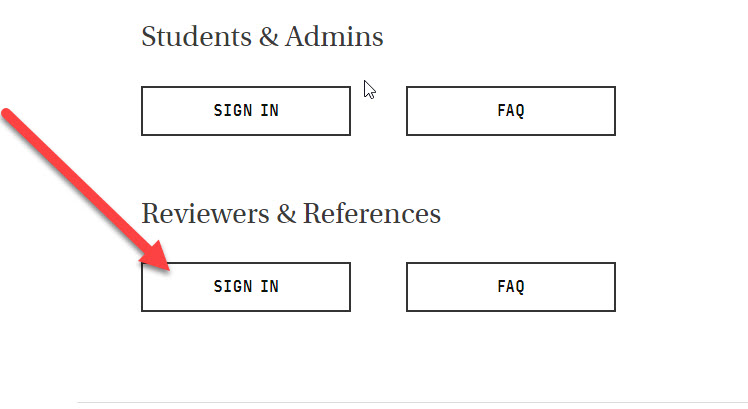 3) Once prompted to sign in, be sure to switch to the References and Reviewers tab on the top right. If you stay on the Applicants and Administrators tab, you will be logged in as a student viewer or have no access at all.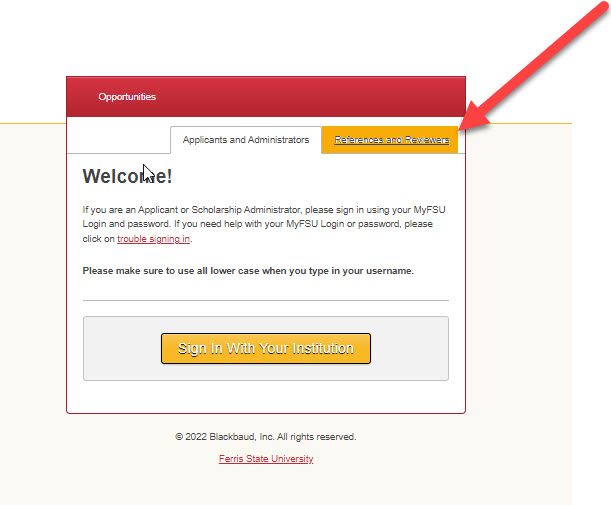 4) Sign in using your Ferris email address and the password you last used to log into the MyScholarships platform.
This password does not update to match your current Ferris credentials unless you have manually changed it to do so.
IT is unable to reset this password for you, as it is not a Ferris State University managed system.
Please select "Trouble signing in". Enter your Ferris email address in the box and select "Recover Password". Blackbaud (the parent company for the MyScholarships system) will send you an email to reset your password within one minute of your reset request.
Once your password is reset, go back to the log in section and sign in.
Please note that this is resetting your MyScholarships password only. This will not change your Ferris login.
If you are still having trouble accessing the MyScholarships review portal, please email

[email protected]

.