Nutrition Services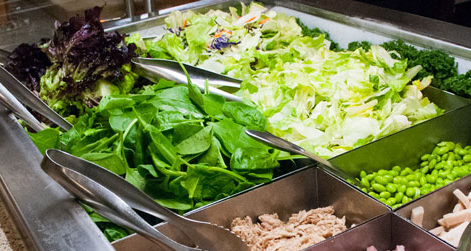 We are currently searching for our next Nutritionist to serve our campus, but our Dining Manager, Brenna Kelly , is available to answer questions about making healthy food choices, how to look and feel your best, and managing personal health issues or improving athletic performance. The online menus for the Rock Café and Quad Café provide nutrition facts, ingredients, and allergens for every food item served.
Students who follow a medically-prescribed diet are encouraged to contact the Nutritionist for guidance in finding your best food options. Documentation from your physician may be required to receive dietary accommodations.
Private consultations are free of charge to Ferris students and staff. The nutritionist accepts referrals from Birkham Health Center, the Personal Counseling Center, Disabilities Services, and athletic coaches. They work closely with the dining staff to ensure those with special dietary needs receive proper accommodations.
Other services offered are; tips on shopping and preparing meals at a low cost, presentations on nutrition topics in campus areas such as in residence halls, for registered student organizations, and other groups.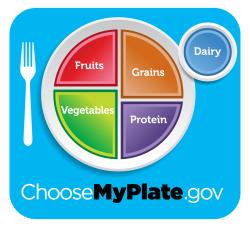 Ferris State University Dining Services staff strives to provide a wide variety of foods while accommodating to meet each student's needs. Nutri-Choice is a program designed to meet the following goals:
Educate students on principles involved in developing healthy eating habits.
Assist customers in maintaining a healthy weight.
Encourage physical activity and limit alcohol consumption.
Promote consumption of food and beverage choices that meet the recommendations of the American Heart Association and American Institute for Cancer Research. These include choosing an overall balanced diet from all major food groups that is rich in fruits, vegetables and grains. Also, selecting foods that are low in fat and sodium, including fat-free and low-fat dairy products, legumes, poultry, lean meats and at least two servings of fish per week.
It is important to take the time and honestly evaluate our eating habits. Scientific research continually supports the fact that we can live a longer and healthier life by; exercising, maintaining a healthy weight, consuming a variety of foods and reducing our choices of fried and high-fat foods and decreasing our intake of excess salt and sugar.
For your educational purposes, we have provided helpful links to kick-start these healthy choices!
Celiac Disease and gluten free diet information
National Academy of Nutrition and Dietetics
Food Allergy research and education
Livestrong - a site for food, fitness and health
Food Allergies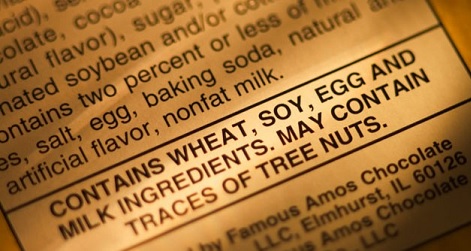 Dining Services aims to provide safe and nutritious meals to everyone who dines with us. We recommend students and guests with food allergies inform the Host or Hostess at either The Rock or The Quad Café and ask to speak with a manager about your dietary needs. The Manager will assist you with menu suggestions and answer questions specific to your allergy. Students with a meal plan should also make an appointment to meet with the Dietitian and learn how we can provide you with more allergen-friendly selections at each facility. You may be required to provide an Accommodations Form about your dietary needs. If a doctor prescribes medicine like an EpiPen, carry it with you at all times to use in the event of an allergic reaction.
Students and guests can view the menus, recipe ingredients and potential allergens online or by using the iPad's at the entrance to The Rock Café and Quad Café. The Allergen Filter, which is located in the upper right corner of the menu page, allows you to identify which foods may contain your allergens.
What is a Food Allergy?
A food allergy is an abnormal, physical reaction to a protein in a food. An allergic reaction to food can occur immediately or within several hours.
An allergy is different than a food intolerance because it involves the immune system and is much more serious–it can be life threatening!
A Food Intolerance affects the digestive system, and the reaction comes on gradually and is usually not life-threatening.
Food Sensitivity is the umbrella term for any allergy, intolerance, or adverse reaction to food.
How do I manage a Food Allergy?
Currently, there is no cure for food allergies. The only way to prevent an allergic reaction is by avoiding the food completely.
So make informed choices by reading food labels and asking questions. Always notify the kitchen staff and a manager of your food allergy so they can assist you. Access ingredient lists, and allergens along with nutrition facts for the menus on the Dining Services website
Speak to the manager, they can assist with menu suggestions.
Schedule an appointment with the Brenna Kelly and learn how you can have more allergen-friendly food choices every day.
Could I have a food allergy?
Nearly 15 million Americans have a food allergy and 3.3 million Americans are allergic to peanuts!
There are eight main allergens that account for 90% of all food allergies. These include:
Peanuts
Tree-nuts
Milk
Eggs
Wheat
Soy
Fish
Shellfish
Symptoms?
Skin: Hives, reddened skin, itchy mouth or ears, swelling, or rash
Nose and lung: nasal congestion, runny nose, wheezing, difficulty breathing, sneezing, or dry cough
Stomach and intestinal: nausea, vomiting, diarrhea, gas, or stomach pain
Severe symptoms can include:
Trouble swallowing, obstructive swelling of lips, tongue or throat, shortness of breath, wheezing, feeling faint or confused, chest pain, weak pulse, or loss of consciousness.
The most severe reaction is called Anaphylaxis, which can include any of the severe symptoms listed above. If you believe that you or someone else is experiencing anaphylaxis, immediately call 911.
Gluten Intolerance
The Rock Café and Quad Café have the ability to accommodate our students and customers with gluten intolerance.
For details on which foods are naturally gluten free, refer to the list of options at each station. In the areas where customers serve themselves there is a risk of cross-contact with some foods that contain gluten.
View ingredients and nutritional facts or use the allergen filter in online menus.
We have gluten-free buns, pizza, pasta, tortillas and cereal available by request.
If you are extremely sensitive to gluten, contact the Manager or Cook for assistance.
We will cook and serve your food using separate utensils to ensure that your meal is safely prepared based on your needs.
Ask our Registered Dietary Nutritionist about food options by emailing

[email protected]

or schedule a free appointment.
Be Aware – Manufacturers may change their product formulation without our knowledge and product availability may fluctuate. Customers on special diets or with food allergies should see the manager or contact the Registered Dietary Nutritionist at 231-591-3747 for assistance.
Download the Student Dietary Accommodations Form
For more information, contact the Registered Dietary Nutritionist
Eating Vegan and Vegetarian on Campus
The life of a college student is hard enough without having to worry about where to eat and whether the food is "eatable." As a vegan or vegetarian student it shouldn't be more difficult to find food options that fit your lifestyle choices. Dining Services works to make these options readily available. With a wide variety of stations, both the Rock Café and Quad Café are great for students. We offer a variety of vegan and vegetarian soups, entreés, salads, sandwiches and much more for your dining pleasure. Students can also take advantage of the iPads located at the entrances to our dining facilities and further explore nutritional facts on offers menu Items.
Ask your host/hostess upon entrance for more details
If you have questions or suggestions, please contact a manager at the Rock Café, Quad Café or our Registered Dietary Nutritionist.
Find out More about different types of plant-based diets, vital nutrients, and healthy vegetarian food choices in the Dining Centers.
Religious Diet Accommodations
If you follow a religious diet that requires special accommodations from Dining Services please email the Dining manager, Brenna Kelly, with the details of your dietary needs to set up an appointment and she will work with you on an individual basis to ensure that your religious and nutritional needs are being supported while dining on campus at Ferris State University.
Accommodations for Persons with Disabilities
Please contact Brenna Kelly, Dining Manager for dining accommodations and nutritional concerns. For all other accommodations please visit the Disability Services website for more information.
This position is currently vacant
This role is temporaraly being filled by Brenna Kelley
[email protected]
(231) 591-3747
Contact
Dining Services
1420 Knollview Drive
Big Rapids, MI 49307