Nutrition Services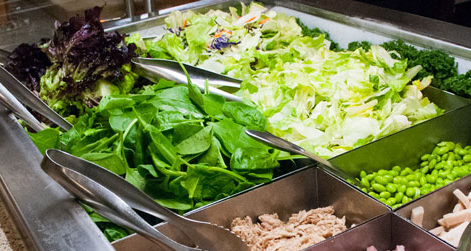 We are currently searching for our next Nutritionist to serve our campus, but our Dining Manager, Brenna Kelly , is available to answer questions about making healthy food choices, how to look and feel your best, and managing personal health issues or improving athletic performance. The online menus for the Rock Café and Quad Café provide nutrition facts, ingredients, and allergens for every food item served.
Students who follow a medically-prescribed diet are encouraged to contact the Nutritionist for guidance in finding your best food options. Documentation from your physician may be required to receive dietary accommodations.
Private consultations are free of charge to Ferris students and staff. The nutritionist accepts referrals from Birkham Health Center, the Personal Counseling Center, Disabilities Services, and athletic coaches. They work closely with the dining staff to ensure those with special dietary needs receive proper accommodations.
Other services offered are; tips on shopping and preparing meals at a low cost, presentations on nutrition topics in campus areas such as in residence halls, for registered student organizations, and other groups.
Contact
Dining Services
1420 Knollview Drive
Big Rapids, MI 49307