Welcome to The Market
Your on campus convenience store, located next to the Rock Café.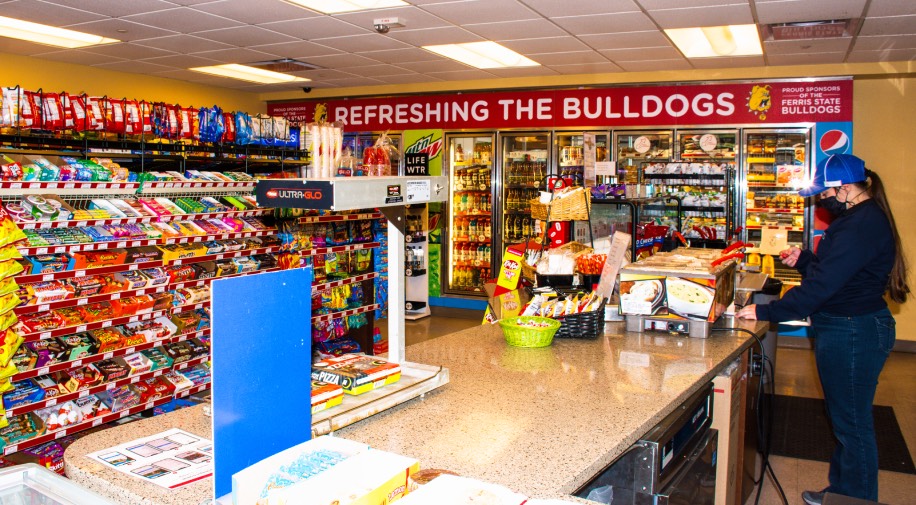 The Market has school supplies, health and beauty items, cold and flu medication, and grab n' go snacks and drinks. They also offer a variety of hot and prepared foods including Brutus Tacos, pizza and subs made to order, sandwiches, salads, fresh whole fruit, assorted fried foods, Anu Sushi, and more.
The Meal X-Change program allows students to use a meal swipe for a to-go meal at the Market and the Snack Shack in the David L. Eisler Center.
Some of the items at the Market
Snacks
Anu Sushi available Tuesdays
Brutus Tacos
Subs and Sandwiches
Salads
Pizza by the Slice
Assorted Fried Food Items
Starbucks' Brewed Coffee and Hot Cocoa
Convenience Store Items
Fresh Whole Fruit
Bosco Sticks
Bottled Beverages
Medicines
Toilet Paper