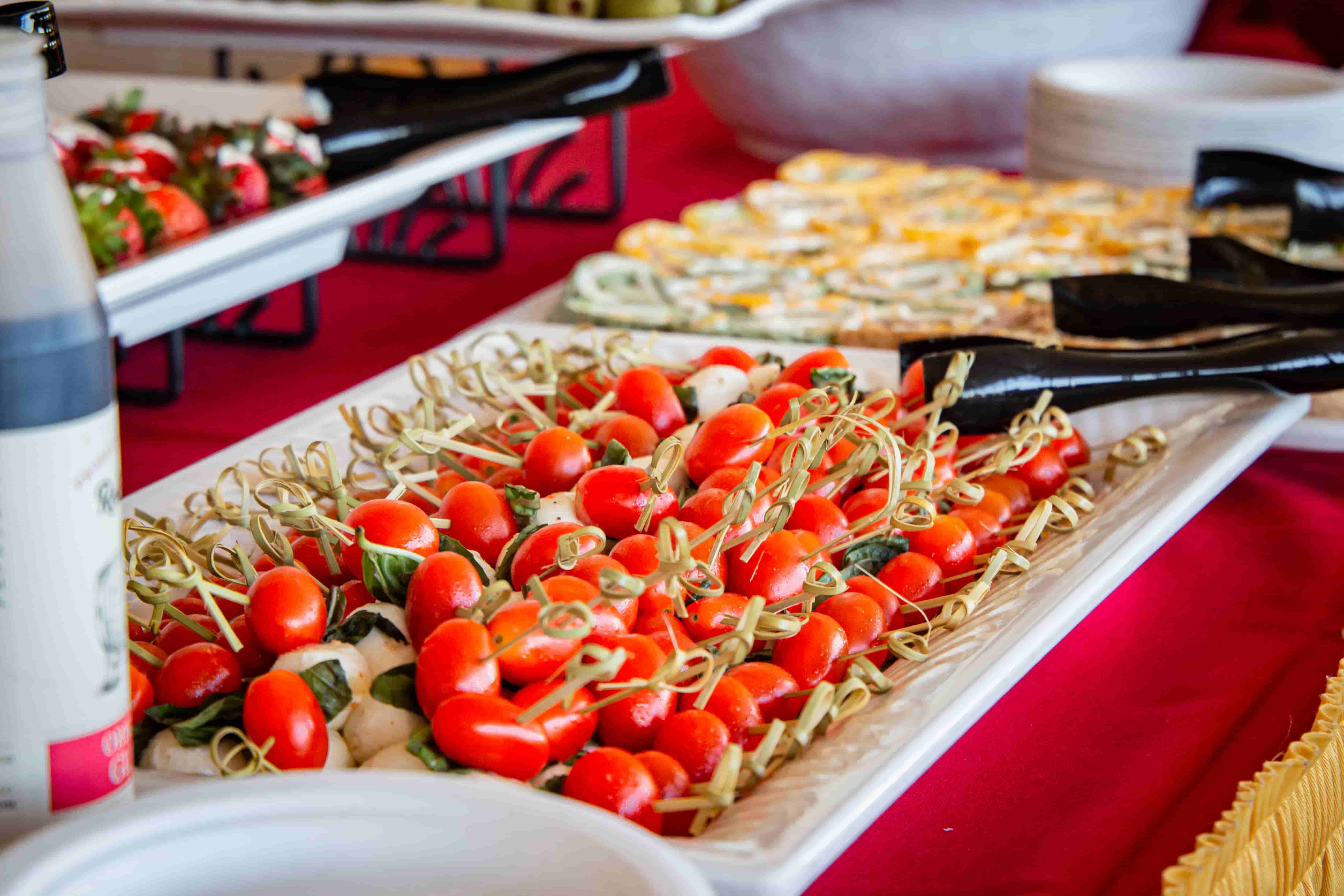 Welcome to Ferris State University Catering Services. Mecosta County's People's Choice for Best Catering!
Placing an Order
Booking your next event is a breeze with our online order form. Just answer a few questions and a Catering representative will be in touch soon.
Please provide the date, start and end time, location and estimated number of guests attending the function along with your name, telephone number, and department with budget number (when applicable).
Policy
Our Promise
Ferris Dining Services provides professional catering services for any occasion. It is our goal to focus on your event and assist you in making it a success. Our team takes pride in delivering an exceptional experience to the campus community.
Payment
All unaffiliated functions must be paid in full one week prior to the scheduled event and a 50% deposit is required when placing the order. Accepted methods of payment include cash, check, credit card, or budget number. University sponsored events orders must provide a budget number.
Policies
Booking time frame - Ferris State University Catering strongly encourages submitting preliminary menu arrangements as early as possible.

Requests for customized menus must be received at least 4 weeks in advance of the event date, 3 weeks for standard menus.

Quotes sent for planning and pricing purposes do not hold availability on the catering calendar. Dates and times for events are guaranteed upon the receipt of a signed BEO for University provided event. Unaffiliated orders will be guaranteed upon receipt of the BEO and required 50% deposit.

All catering menus and pricing are guaranteed from the point the catering order is confirmed and a deposit is received.


Preliminary menu pricing can be agreed upon no earlier than four (4) months prior to the event date.

Any orders placed less than two weeks out from the event date will be subject to a $25 late booking fee.

A cancellation fee will be applied to any orders canceled with less than 2 weeks' notice.

FSU Catering may limit services during peak times in order to maintain high levels of service for all parties.



Minimum orders for events vary by type and location.

The guaranteed number of guests and all request for special dietary accommodations must be received by the Catering Office at least one week prior to your function.


Except for a wedding cake, no food may be brought into a catered event. The State of Michigan Food, Health and Safety Regulations mandate this prohibition. These regulations also mandate that leftover perishable foods may not be removed from any event by anyone except food service staff. This policy addresses public safety concerns and is non-negotiable.



A fee will be charged to the booking party for violation of this policy. The booking party will be billed additional charges if items provided by catering services are missing. (i.e. trays, beverage containers, centerpieces, etc.)

Perishable items are limited to a two-hour service period. Food items will be removed at the end of the contracted service period to ensure food quality.
Join Our Team
Email [email protected] with your student schedule and resume.