Founders Grille at Katke Golf Course offers a menu perfect for a quick meal.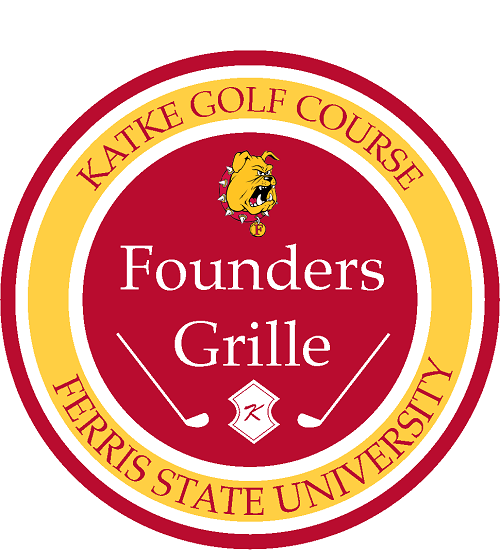 Our "on the turn" menu offers hotdogs, burgers, snacks, beverages, and more.
The grille is open daily with seating available inside or outside on the newly expanded Parson's Patio, overlooking the 1st tee and 9th green.
Hours

Open 7 days a week: 2 p.m. - 6 p.m.
* Hours are contingent upon weather.
Order Ahead on GrubHub
Order ahead with the Grubhub app available at most app stores. Have your food delivered to you on the course!

Menu
Ebel's Hot dogs $3.99
Ebel's Polish Sausage $3.99
Hamburger $4.99
Cheeseburger $5.29
Pizza by slice $3.99
Founders sub $3.99
Boneless chicken wings $4.99
Seasoned Potato Wedges $3.99
Chicken and Wedges Basket $7.99
Chips $1.00
Ice Cream Sandwich $2.59
f'real Shakes $4.50
Bottle pop $2.29
Bottle water $1.99
Coffee $2.29
Questions?
Contact Founders Grille at (231) 591-5030.