Founders Grille Closes on Oct 23rd, 2022

The Founders Grille at Katke will close on October 23. Thank you all for your support this season, and we look forward to serving you next year!
Founders Grille at Katke Golf Course offers a menu perfect for a quick meal.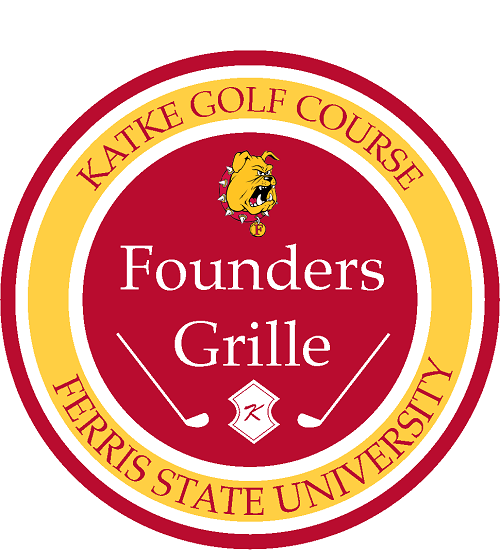 Our "on the turn" menu offers breakfast sandwiches, hotdogs, burgers, snacks, beverages, and more.
The grille is open daily with seating available inside or outside on the Parson's Patio, overlooking the 1st tee and 9th green.
Hours

Monday: 12 p.m. - 5 p.m.
Tuesday - Sunday: 9 a.m. - 5 p.m.
Order Ahead on GrubHub
Order ahead with the Grubhub app available at most app stores. Have your food delivered to you on the course!

Menu
Hamburger/Cheeseburger $4.99
Johnsonville All Beef Hot Dog $2.99
Johnsonsville Ultimate Brat $2.99
Assorted Chips $1.00
Breakfast Sandwiches $3.49
Pizza Wedge $2.99
Water and Pop $2.00
+ assorted subs and pastries
Questions?
Contact Founders Grille at (231) 591-5030.