ERBERT & GERBERT'S is CLOSED FOR THE SUMMER! SEE YOU IN FALL 2023!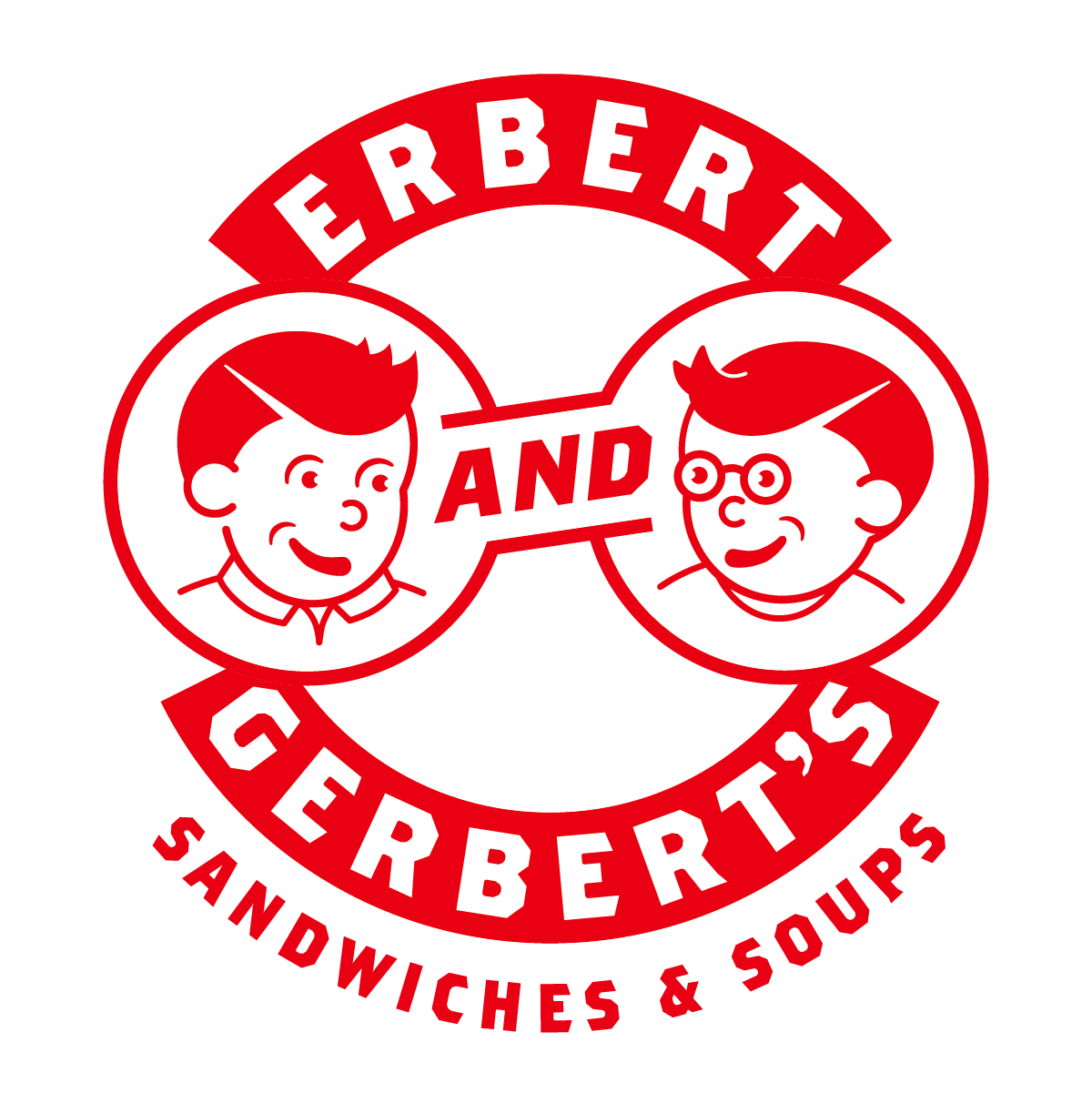 Erbert and Gerbert's Sandwich Shop is centrally located on campus in the IRC and offers an extensive menu of sandwiches and soups. Stop in or order on GrubHub.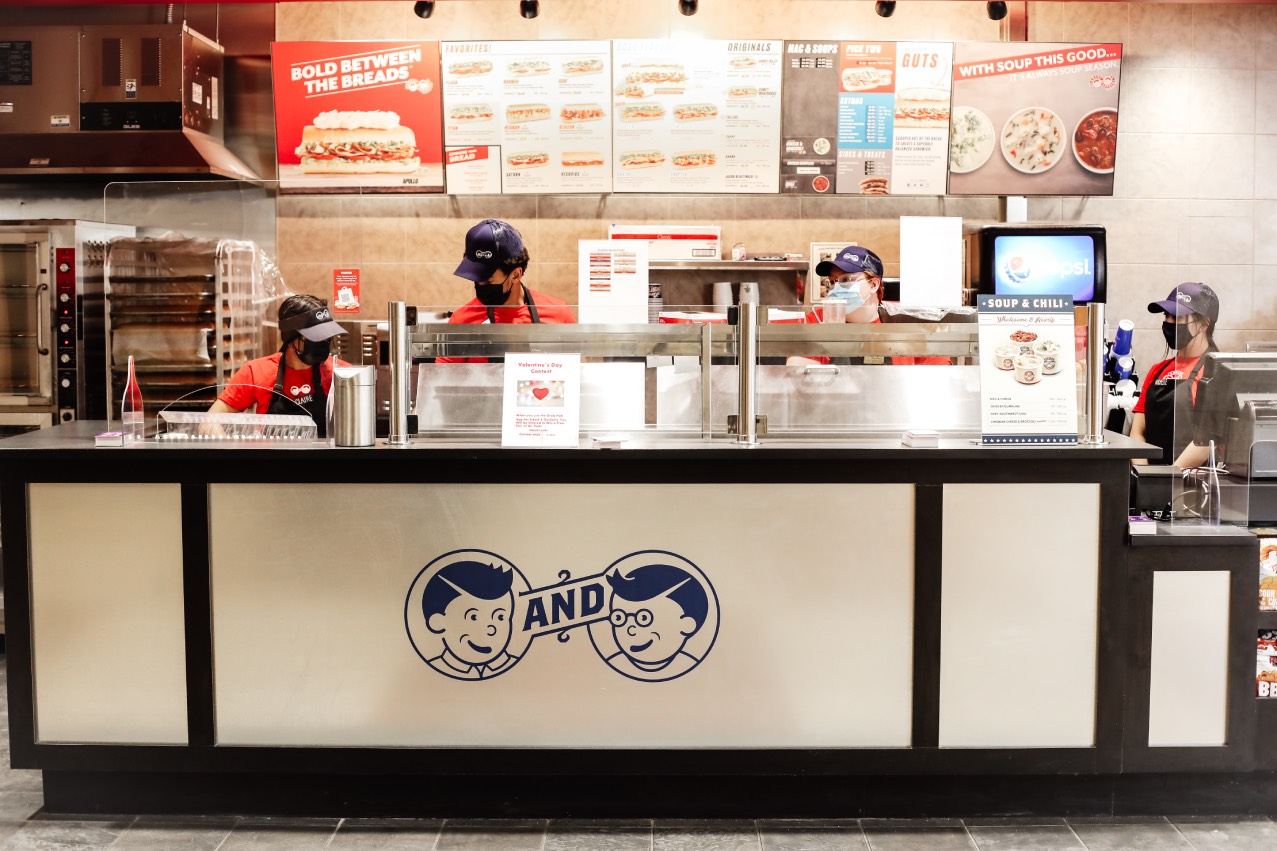 At Erbert & Gerbert's, flavor is not just a word, but a way of life. Fresh-baked breads, meats and cheeses that are hand-sliced for freshness and chef-inspired sandwich recipes all combine to pack a flavorful punch for customers.
Gluten-friendly and vegetarian options available.
Menu

Sandwiches
Flash - $6.99
Capicola, Salami, Ham, Provolone Cheese, Oregano, Hellmann's® Mayo, Lettuce, Tomato, Onion & Oil & Vinegar Dressing
Titan - $7.19
Turkey Breast, Provolone Cheese, Sun-Dried Tomatoes, Fresh Tomatoes, Lettuce, Cucumber, & Pesto Mayo
Neuron - $7.19
Mac & Cheese and Beef Brisket topped with Chipotle Citrus BBQ Sauce
Delux Cheesesteak - $8.99
Sirloin Cheesesteak, Sautéed Green Peppers, Onions, Provolone Cheese, Lettuce Tomato, & Hellmann's® Mayo
Narmer - $6.89
Turkey Breast, Provolone Cheese, Avocado, Tomato, Lettuce, & Hellmann's® Mayo
Meatzilla - $8.99
Sirloin Cheesesteak, Beef Brisket, Bacon, Sautéed Green Peppers, Onions, Provolone Cheese, & Hellmann's® Mayo
MEal Exchange Items
Girf - $6.59
Turkey Breast, Ham, Provolone Cheese, Tomato, Lettuce, & Hellmann's® Mayo
Jacob Bluefinger - $5.89
Double Provolone Cheese, Tomato, Lettuce, Hellmann's® Mayo, & Avocado
Boney Billy - $6.79
Double Turkey, Tomato, Lettuce,& Hellmann's® Mayo
Tappy - $5.89
Capicola, Salami, Provolone Cheese, Onion, Tomato, Lettuce (with a touch of Oregano), & Oil & Vinegar Dressing
Comet Morehouse - $6.79
Double Turkey, Tomato, Lettuce,& Hellmann's® Mayo
*exchange comes with 20oz Beverage and a bag of Uncle Ray's chips
Chip Flavors
Regular, BBQ, Sour Cream & Onion, and Sour Cream & Cheddar
sides
Giant Dill Pickle $1.49
Chips $1.59
Cookie $1.59
extras
Bacon $1.59
Extra Meat $1.59
Extra Cheese $0.79
Avocado $0.79
Cucumbers $0.79
Sun-dried Tomato $1.49
Slice Pickle $1.49
Jalapenos $0.79
Banana Peppers $0.79
Gluten Free Bread $2.19
Soups
Cream of Broccoli
Cup: $3.99 / Bowl: $4.99
Chicken Wild Rice
Cup: $3.99 / Bowl: $4.99
Mac & Cheese
Cup: $4.99 / Bowl: $5.99
Meals
Any Half-Sandwich & Cup of Soup, Chili, or Mac