Erbert & Gerbert's is open Monday - Thursday, 11 a.m. - 5 p.m.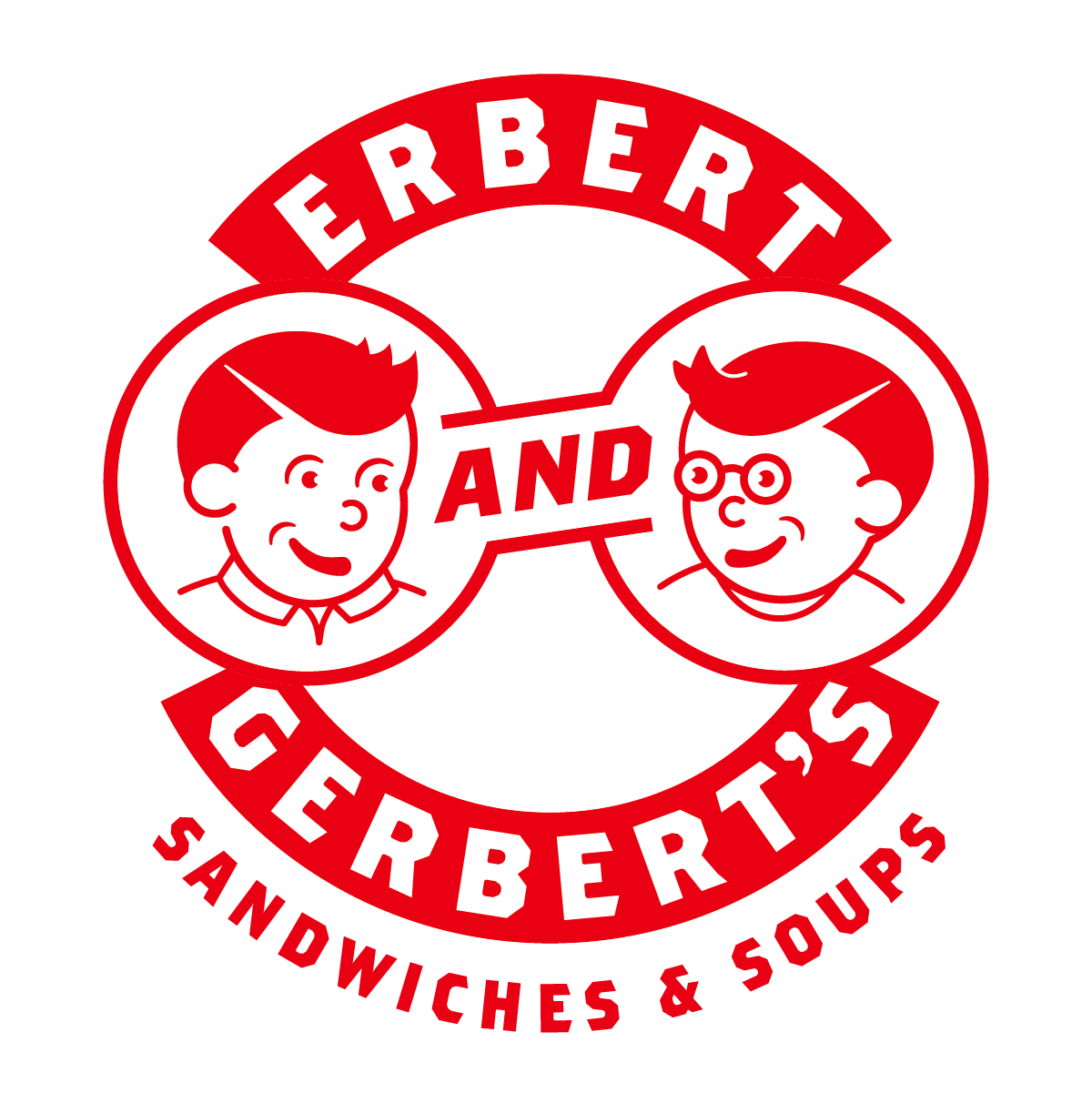 Erbert and Gerbert's Sandwich Shop is centrally located on campus in the IRC and offers an extensive menu of sandwiches and soups. Stop in or order on GrubHub.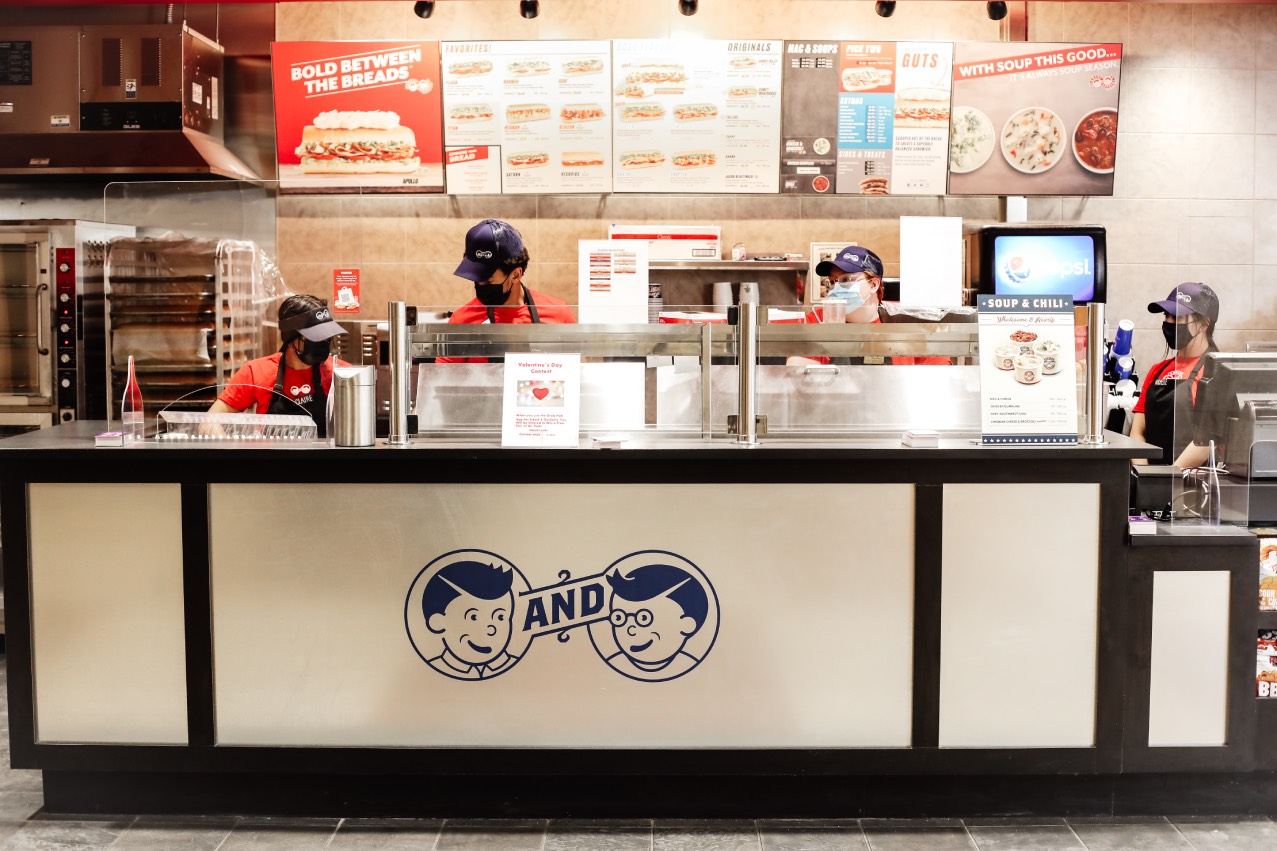 At Erbert & Gerbert's, flavor is not just a word, but a way of life. Fresh-baked breads, meats and cheeses that are hand-sliced for freshness and chef-inspired sandwich recipes all combine to pack a flavorful punch for customers.
Gluten-friendly and vegetarian options available.
Menu

Sandwiches
Flash - $6.99
Capicola, Salami, Ham, Provolone Cheese, Oregano, Hellmann's® Mayo, Lettuce, Tomato, Onion & Oil & Vinegar Dressing
Titan - $7.19
Turkey Breast, Provolone Cheese, Sun-Dried Tomatoes, Fresh Tomatoes, Lettuce, Cucumber, & Pesto Mayo
Neuron - $7.19
Mac & Cheese and Beef Brisket topped with Chipotle Citrus BBQ Sauce
Delux Cheesesteak - $8.99
Sirloin Cheesesteak, Sautéed Green Peppers, Onions, Provolone Cheese, Lettuce Tomato, & Hellmann's® Mayo
Narmer - $6.89
Turkey Breast, Provolone Cheese, Avocado, Tomato, Lettuce, & Hellmann's® Mayo
Meatzilla - $8.99
Sirloin Cheesesteak, Beef Brisket, Bacon, Sautéed Green Peppers, Onions, Provolone Cheese, & Hellmann's® Mayo
MEal Exchange Items
Girf - $6.59
Turkey Breast, Ham, Provolone Cheese, Tomato, Lettuce, & Hellmann's® Mayo
Jacob Bluefinger - $5.89
Double Provolone Cheese, Tomato, Lettuce, Hellmann's® Mayo, & Avocado
Boney Billy - $6.79
Double Turkey, Tomato, Lettuce,& Hellmann's® Mayo
Tappy - $5.89
Capicola, Salami, Provolone Cheese, Onion, Tomato, Lettuce (with a touch of Oregano), & Oil & Vinegar Dressing
Comet Morehouse - $6.79
Double Turkey, Tomato, Lettuce,& Hellmann's® Mayo
*exchange comes with 20oz Beverage and a bag of Uncle Ray's chips
Chip Flavors
Regular, BBQ, Sour Cream & Onion, and Sour Cream & Cheddar
sides
Giant Dill Pickle $1.49
Chips $1.59
Cookie $1.59
extras
Bacon $1.59
Extra Meat $1.59
Extra Cheese $0.79
Avocado $0.79
Cucumbers $0.79
Sun-dried Tomato $1.49
Slice Pickle $1.49
Jalapenos $0.79
Banana Peppers $0.79
Gluten Free Bread $2.19
Soups
Cream of Broccoli
Cup: $3.99 / Bowl: $4.99
Chicken Wild Rice
Cup: $3.99 / Bowl: $4.99
Mac & Cheese
Cup: $4.99 / Bowl: $5.99
Meals
Any Half-Sandwich & Cup of Soup, Chili, or Mac