We are happy to feature Michigan College of Optometry first-year student, Anita Kamran, in our Focal Points student interview. Anita is one of our Canadian students. We are happy that she chose MCO to meet her professional goals.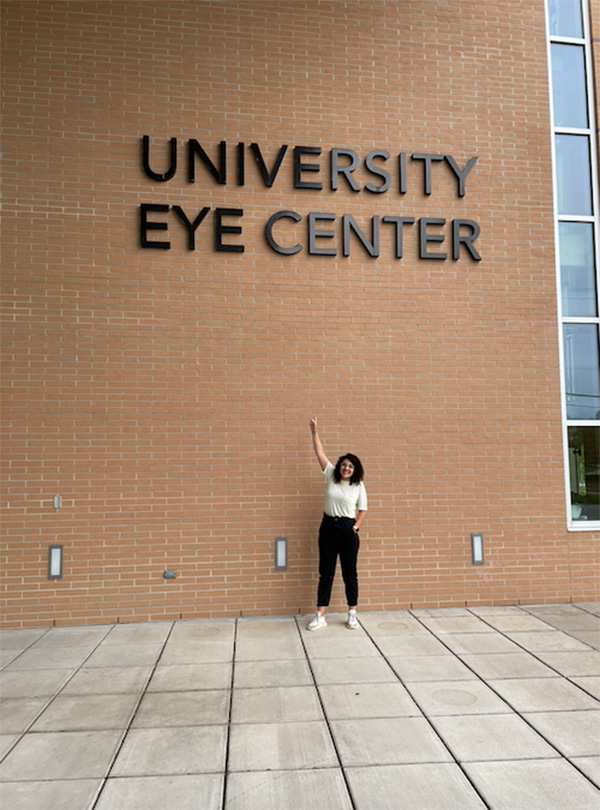 A Conversation with Anita
What is your educational background? When did you graduate from your undergraduate education?
Anita: I attended York University, in Toronto, Canada. I received a Bachelor of Science degree with honours in Kinesiology in 2019 and took 2 years off to volunteer, work and gain more experience.
During my gap years, I worked in different fields such as retail, a dental office and two different optometry clinics, and they all have given me insight about what I like or dislike and definitely helped me out in choosing optometry as my career.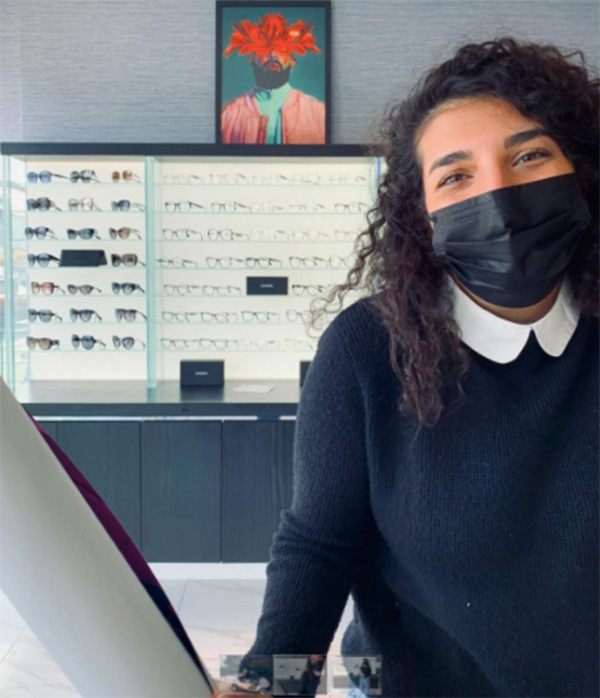 Tell us a little about your path into Optometry school.
Anita: I was myopic since I was young, and I would get regular eye checkups every year and go through the fun of choosing glasses. Since then, I realized how important clear vision is and how fascinating it is that someone can help you see better. Going through different stages of life, I learned more about different fields and explored more options alongside optometry such as dentistry, physiotherapy, etc. I always knew that I wanted to pursue a career in healthcare, but I really wanted to make sure I was choosing the "right path". Therefore, I started shadowing different doctors in the fields of interest and got to see a day in their career. As soon as I shadowed an optometrist, all of my memories came back, and I fell in love with it all over again. Without doubt, I knew that Optometry was what I was looking for.
Why did you choose to attend MCO?
Anita: As we all know, with Covid and all the restrictions, it was really tough to choose between different schools without physically being there. However, when I was doing my online search on different optometry schools, having smaller class sizes and the state-of-the-art facility in MCO caught my attention. I believe having a smaller class size makes the whole learning process more interactive. Another reason that I chose MCO was because it was closest to my home in Toronto, Canada and I would say it is necessary to recharge in Optometry school. Seeing my family and close friends definitely helps me to relax and gain more energy to study and perform well during school. Lastly, the cost of tuition for international students were the same as in-state students which was an advantage for me.
What are some fond memories you have of optometry school so far?
Anita: I have only been in school for 1 full semester, but I would say receiving my equipment and choosing my white coat was a dream come true. I'm excited for the next semester and the procedures class so I can start using my equipment and getting hands on experiences!
I am grateful for meeting many amazing people this year and can't wait to make more memories at MCO.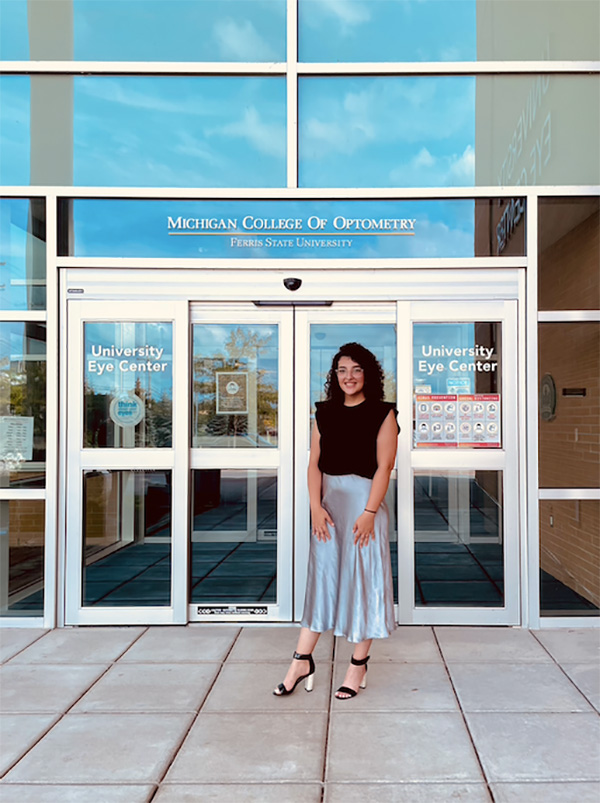 What kind of involvement do you have within and outside the optometric community?
Anita: For the past 4 years, during summertime, I have volunteered at SickKids Hospital in Toronto which is Canada's most research-intensive hospital and the largest center dedicated to improving children's health. I am planning on volunteering there this summer as well.
I have also joined SVOSH this year and have volunteered at Cedar Point which was planned by MCO. I am hoping on getting more sorting hours during school time this year.
If there is one thing you can say to incoming MCO students, what would it be?
Anita: There is a-lot of things coming to my mind, but I would say, "Just keep on going!" I'm going to drop a quote here that I believe in: "If there is no struggle, there is no progress." - Frederick Douglass
If there is one thing you can say to MCO alumni, what would it be?
Anita: Thanks for sharing your experiences with us. As a new student, we look up to our alumni and learn from their stories. I hope I can return the favor in the near future.