Message from the Dean
Greetings, friends and alumni of Michigan College of Optometry: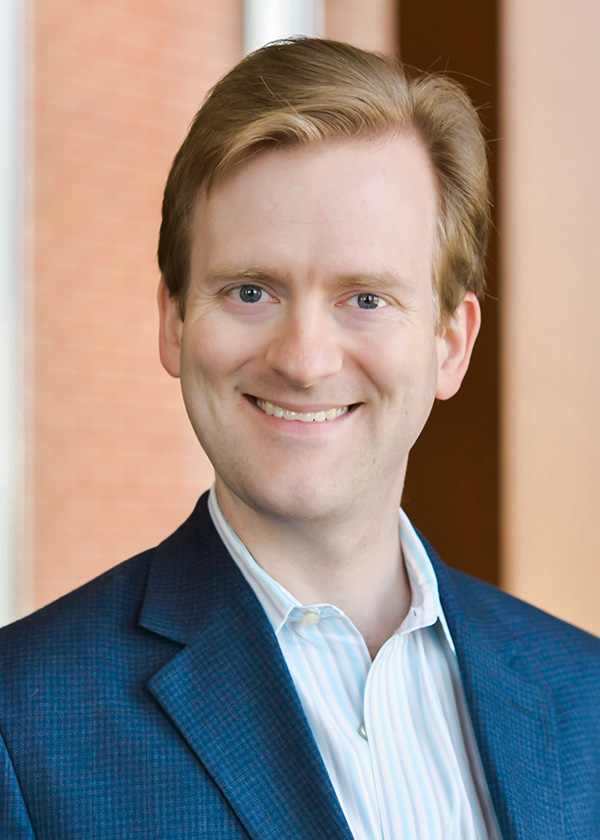 Since the last issue of Focal Points, there have been many changes at Michigan College of Optometry. We welcomed a new Clinical Operations Manager, Jeff Lodholtz, who joined us in November of 2021. Jeff comes to us with extensive experience administering medical clinics and in business logistics, and already has set his sights on improving operations in our University Eye Center to help make it the most effective optometry teaching clinic it can be.
Dr. Lillian Kalaczinski, Associate Professor at Michigan College of Optometry and the 2021 AOA Optometric Educator of the Year, began as interim Associate Dean for Academic and Student Affairs in January of 2022. Dr. Kalaczinski brings an incisive, caring nature that comports well with the responsibilities of the job. II have no doubt she will elevate MCO's student and academic enterprises to a new level of effectiveness.
Kaytlyn Sheldon and Jodie Blaha also joined Michigan College of Optometry at the beginning of the 2022 to perform secretarial and clinical front-desk work, respectively. Their presence makes it possible to efficiently perform the tasks that make outstanding patient care possible.
Joining our prestigious faculty this May is Dr. Christopher Albright, a former MCO resident who is returning to Big Rapids to bring his student-centric teaching style to our clinical and didactic educational programs. We are excited for Dr. Albright to join us!
National Board of Examiners Report Excellence
The 2020-21 National Board of Examiners Report (NBEO) was recently released, and Michigan College of Optometry students once again showed out. 97.78% of students who took all three parts of the examination during the study period successfully passed them. This exceeds the national average ultimate pass rate, and places Michigan College of Optometry in a tie for the third-highest ultimate pass rate among American schools and colleges of optometry.
Wonderful showings like this are testament to the superb students that attend Michigan College of Optometry, the outstanding faculty who train them in our profession, and the value of the Doctor of Optometry degree we offer. Thanks to results like these, prospective students see Michigan College of Optometry as a place where they can fulfill their dreams. We are thrilled to be able to help them do so.
June Continuing Education, Alumni Events, and Class of 2020-21 Hoodings
This coming June, Michigan College of Optometry will hold our annual Summer Continuing Education event in Big Rapids on June 8th and 9th. As always, attendees can expect fellowship and outstanding education. There are also some exciting new events occurring in concert with the event.
On Wednesday evening, June 8th, Michigan College of Optometry will host a reunion party for the graduating classes of 2012, 2002, 1992, 1982, 1981, 1980, and 1979! We are excited to welcome graduates from these classes back on campus, to reminisce and grow. I look forward to hearing how Michigan College of Optometry and Ferris State University have changed and how things have stayed the same.
Our most recent graduates will also have a place at the Summer Continuing Education. The graduating classes of 2020 and 2021 unfortunately were unable to be hooded in-person due to health and safety protocols related to the worldwide pandemic. I am pleased to announce that we will be honoring our 2020 and 2021 graduates at this event. If you are a member of one of these classes, please register for the CE event as soon as possible, so we can make appropriate plans to honor your achievement! We are all excited to see our most recent graduates again, and celebrate with them!
Register for June Continuing Education
Remembering Dr. Donald Lakin
Many of you have heard the sad news of the death of Dr. Donald Lakin on February 3rd, 2022. Dr. Lakin was a faculty member at Michigan College of Optometry in the 1980s and 1990s before retiring in 2000. He generously helped endow the Weeks-Lakin Scholarship, which is awarded to deserving Michigan College of Optometry students each year, to help defray the cost of attending. The students he trained, the colleagues he worked with, and the scholarship recipients he helped are forever a part of his legacy. Michigan College of Optometry honors Dr. Lakin's memory.
In Closing
It is a pleasure representing the people of Michigan College of Optometry. Do reach out if I can be of service. I hope to see all of you this June for Continuing Education, or wherever our paths cross.
Highest Regards,
Daniel A. Taylor OD EdD MS FAAO DipOE
Interim Dean
Michigan College of Optometry at Ferris State University