We are pleased to introduce one of our newest staff members, Dr. Jeffrey Lodholtz. He comes to MCO with an impressive background of service to the medical, business, and military communities. As the Clinic Operations Manager, Jeff has a large role in managing the day-to-day operations of the Ferris State University Eye Center. In the short time since his hire, he has already made wonderful improvements in clinical operations. We are thrilled that he has chosen MCO! Here is our interview with Jeff so that you can get to know him better.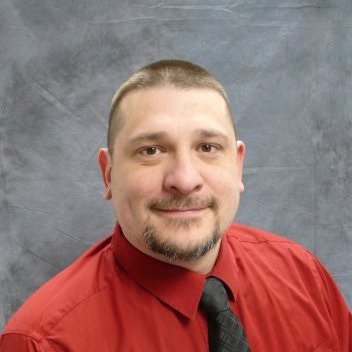 Our Conversation with Dr. Lodholtz
Describe your path to get here including your past work experience. Why did you choose MCO?
I have been in the medical realm my entire adult life. As I wanted to move on from being a surgical technician and EMT, I started to go to school. I ended up getting my doctorate and teaching while running medical clinics in the area. My role at MCO allows to me to be in both of those worlds at once.
What are some fun facts about you and your family?
My kids are 6 and 11. Both of them shoot junior Olympic archery and have been medalists in multiple competitions.
What are your favorite things about working at MCO/FSU so far?
The team here. I have met some extraordinary people and have the privilege of working with them every day.

What are your hobbies outside of optometry?
I enjoy taking the family out for a Jeep ride, shooting with my kids, motorcycle rides, hunting and most things outside.
Do you have any future goals or aspirations personally or professionally that you want to share?
This is the great thing about MCO, there is not a lot left that I have on my goal list. I have been to many other countries, all continental states, got my Doctorate and now I want to help/ see others succeed and be dad/ husband.
If you had the chance to share a message with MCO students, what would it be?
It gets better, take the time to breathe and take care of you.
If you had the chance to share a message with MCO alumni, what would it be?
I hope that I get a chance to work with and meet all of you, as I help to take a big part of your life and history into the future for others to share.