West Michigan Eyecare Associates
2112 East Paris SE Grand Rapids, MI. 49546 Phone: 616-949-8500 Fax: 616-949-2878
https://wmeyecare.com/
Type of Practice:
Private Practice
Number of MCO Students per rotation:
1 Summer
1 Fall
1 Spring
West Michigan Eyecare Associates has been a leading provider of optometry services and vision care products in the Grand Rapids community since 1951. Our experienced eye doctors offer comprehensive vision examinations at our office and specialize in the diagnosis and treatment of a wide array of eye diseases, conditions, and problems. We use advanced diagnostic technology and vision correction products and are committed to improving the quality of life of our patients through enhanced vision.
Please contact Dr. Kenyon 6 weeks prior to the beginning of your rotation to verify dates, times, directions, parking, and any other information. Please check with the site for specific health testing requirements.
Contact Person: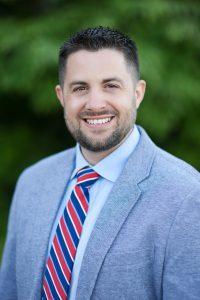 Jeff Kenyon, OD
E-mail: [email protected]
Clinical Teaching faculty:
Jeff Kenyon, OD
Jon Wieringa, OD
Cynthia Geneva, OD
Laura Kenyon, OD
Support Staff:
8 Optometric Technicians/Assistants
5 Opticians
6 Office Staff Personnel
2 Medical Records Personnel
Monday: 9:00 AM - 6:00 PM
Tuesday: 9:00 AM- 6:00 PM
Wednesday: 8:00 AM - 5:00 PM
Thursday: 8:00 AM - 5:00 PM
Friday: 9:00 AM - 4:00 PM
Number of patients seen by extern per day: 10
Our Belief is that the future of optometry will be driven by successful private practices. Our objective is to further student's optometric skills in a private practice environment and encourage the student to choose a career path in private practice optometry. We feel the patient/doctor relationship is critical in the success of our practice and will challenge our students not only to provide the best comprehensive eye exam but also meet the patient's expectations by helping achieve their goals with the highest customer service in mind.
It is the responsibility of the intern to find housing. Average cost is $750/month.
Grand Rapids, MI
pop: 199,417
Humphrey Visual Field Tester
Medview Anterior Segment photographic biomicroscope
Heidelberg OCT
icare
Canon Autorefractor
Heine Binocular indirect opthalmoscope
4 mirror fundus lenses
20D, 90D, 78D, superfield fundus lenses
Eidon fundus camera
Oculus topographer
Pachmate corneal pachymetry
Meibomianographer
Internet Access Available
If you have any questions, please contact (231) 591-2187 Dr. Sara Bush, Director of Externships -
[email protected]
.