Northern Indiana VA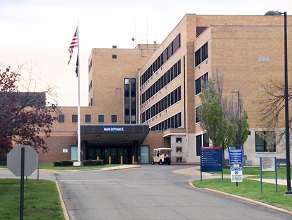 2121 Lake Avenue
Fort Wayne, IN 46805
Phone: 260-460-1442
Fax: 260-421-1823



Type of Practice:
Veterans Administration Hospital and Outpatient Clinic
Number of MCO Students Per Rotation:
1 Summer
1 Fall
1 Spring
ALL VA's nationwide are requiring the COVID-19 Vaccination. This mandate has been established by the national VHA Office of Academic Affiliations in conjunction with the CDC, as it has been added to the CDC guidelines web site: https://www.cdc.gov/vaccines/adults/rec-vac/hcw.html
Boosters are currently not required, just the initial two doses for Moderna/Pfizer or 1 dose for J&J.
Northern Indiana VA is NOT accepting any medical or religious exemptions, all students must be fully vaccinated to rotate with us.
Proof of vaccination is required, a COVID documentation form is to be completed and returned along with a copy of vaccine card. This will be communicated with the student directly as part of the onboarding process.


ADDITIONAL HEALTH REQUIREMENTS BEFORE ROTATION:
The following must be verified through documented confirmation or through student attestation-
Hepatitis B Vaccine
Influenza Vaccine
MMR Vaccine
Varicella Vaccine
TDAP Vaccine
Negative TB test
If you have any questions, please contact Dr. Sara Bush, Director of Externships at [email protected] or (231) 591-2178.