Southwest Orlando Eye Care
7208 Sand Lake Road Ste. 202 Orlando, FL. 32819 Phone: 407-271-8931 Fax: 407-674-8712
Number of MCO Students per Rotation:
Summer: 1 Fall: 1 Spring: 1
Type of Practice:
Private Practice
About Southwest Orlando Eye Care
At Southwest Orlando EyeCare, you'll find able optometrists in a full-service practice with a focus on adult and pediatric eye care. Visit us for your entire family's eye exams, contact lens exams, vision therapy, myopia control and more. We're here to assure your optimal vision and eye health.
Please contact Dr. Nowell 6 weeks prior to the beginning of your rotation to verify dates, times, directions, parking, and any other information. Please check with the site for specific health testing requirements.
Contact Person: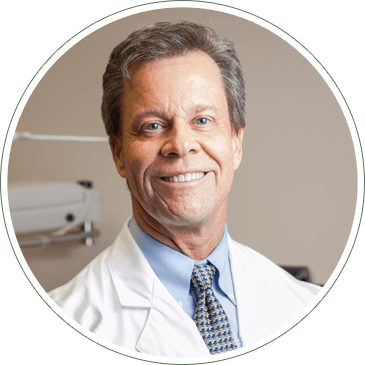 John Nowell, OD
E-mail: [email protected]
Clinical Teaching Faculty:
John Nowell, OD
Ben Konynenbelt, OD
Becky Crockett, OD
Support Staff
6 Optometric Technicicans/Assistants
3 Opticicans
5 Office Staff Personnel
2 Vision Therapy Assistants
Monday: 9:00 AM- 7:00 PM
Tuesday: 9:00 AM-7:00 PM
Wednesday: 10:00 AM-7 PM
Thursday: 7:00 AM- 5:00 PM
Friday: 7:00 AM - 5:00 PM
Saturday 8:00 AM - 3:00 PM
Student externs will be scheduled Tuesday through Friday with two Mondays and Saturdays per month for a total of 10 working days per two-week period.
Improve extern's ability to diagnose and manage ocular diseases such as glaucoma, macular degeneration, diabetic retinopathy, keratoconus, etc.
Improve extern's skills in vision therapy, specialty contact lens fits such as hybrids and sclerals.
Enhance critical thinking skills and decision making
Improve clinical proficicency in all diagnostic testing
Provide full-scope quality eye care for all ages
Collaborate care experience with post-op patients
Students are allowed a housing allowance up to $1,600/month that will be paid directly to the landlord or property manager.
Orlando, FL
Disney, Universal, Seaworld about 15 minutes away
East coast beaches are 1 hour away
Humphrey Field Analyzer
Virtual Visual Field
Optovue
I-care
Nidek OPD Scan III
Volk 3 and 4 mirror lenses
10L master ultrasound
Posner Gonioprism
Neurolens NMD
Weekly meetings for case discussion
Internet access available
If you have any questions, please contact (231) 591-2187 Dr. Sara Bush, Director of Externships- [email protected] .