Great Lakes Bay Health Center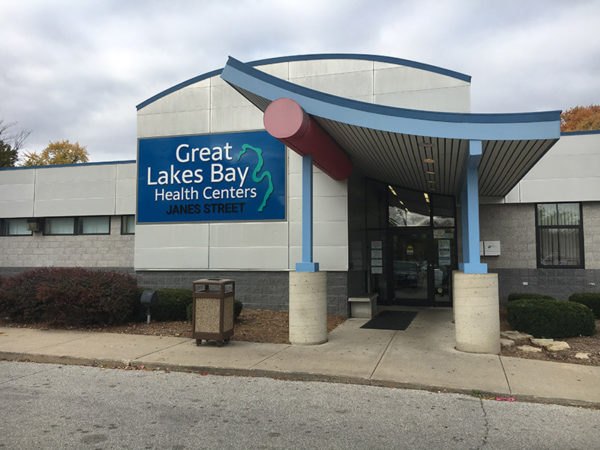 1522 Janes Street
Saginaw, MI 48601
Phone: 989-907-2790
Fax: 989-399-8263
In the winter of 2022. Great Lakes Bay Health Centers will be adding an additional eye clinic in a beautiful, brand new facility at 700 Court St. in Saginaw. This will be the primary location MCO students will be seeing patients.
MCO Students Per Rotation:
1 Summer
1 Fall
1 Spring
Type of Practice:
Multi-Disciplinary Health Facility
The mission of Great Lakes Bay Health Centers is to provide excellent health care to individuals and communities, especially those who are underserved, uninsured or underinsured. The services provided are sensitive to the needs of the community, are not based on ability to pay and are offered without regard to criteria such as race, religion, national origin, sexual orientation or gender identity.
You should contact Dr. Derek Williams 6 weeks prior to the beginning of your rotation to verify dates, times, directions, parking, and any other instructions. Completion of specific health requirements may be required, please check with your site. Report to the address above at 8:00 a.m. the first day of the rotation for orientation to policies, clinical protocol, administrative procedures, etc.
Contact Person
Clinical Teaching Faculty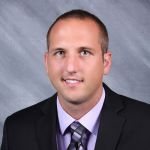 Derek Williams, O.D.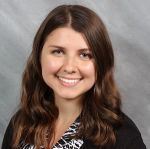 Rachel Bering, O.D.
Support Staff
3 opticians
4 Office Staff Personnel
1 Lens Lab technician
3 Optometric Assistants
Several Medical Records Personnel
1 Spanish Interpreter
Operating Hours: M-F, 8:30am-5:00pm, and one late afternoon on Tuesdays until 7pm
Hours of direct patient care for extern per day: 8 (40 per week)
Number of patients seen by extern per day: 8-10
Develop understanding how to practice full-scope optometry in a multi-disciplinary clinic and how health care is provided in a community health center.
Improve the extern's ability to diagnose and manage major ocular diseases such as diabetic retinopathy, glaucoma, and macular degeneration.
Learn how to provide quality healthcare for every patient – Including patients who are underinsured or uninsured.
Expand the externs confidence and efficiency with pediatric and geriatric exams.
Gain experience in performing eye exams with non-English speaking patients (primarily summer/fall rotations).
Increase externs skill in medical billing and coding.
Improve the externs communication with other health professions and increase knowledge on ordering/recommending additional testing, imaging, and laboratory tests.
PC - Primary Care, CL - Contact Lens, VT - VT Evaluation, PD - Pediatric, OD - Ocular Disease, F/U - F/U to monitor Tx plan, Geriatrics
Not provided by the facility
Approximate cost: $500-$600/mo. (monthly leases available)
Saginaw Valley State University nearby. Several short-term housing options available in the area.
Saginaw and Saginaw Township: pop. 150,000
Saginaw Symphony
Midland Center for Performing Arts
Minor League Hockey
Dow Gardens
Visual Field Tester: Humphrey Field Analyzer 3 with liquid lens
OCT: Cirrus HD 500
Tonometer – NCT: iCare IC100
Auto Refractor/Keratometer: Topcon KR 800
Binocular indirect ophthalmoscope with condensing lens: Keeler Vantage Plus and Keeler All Pupil (x3)
Fundus non-contact lenses: 90 D, 78 D, and Volk Super Field
Gonioscopy lenses: Volk 3 Mirror and Volk 4 Mirror
Corneal Pachymetry: Reichert iPac
Other: Anterior segment OCT o Handicap accessible exam lane
Loose lenses with trial frame
loose/bar prisms
foreign body removal kits
15 - 20 minutes per day to discuss unique patient cases  Extern to attend monthly journal club hosted by GLBHC Medical Education Director 
Extern to present one clinical case in form of PowerPoint to Saginaw Valley State University pre-health profession students. 
Extern will have opportunity to attend quarterly grand rounds presented by local cornea, retina, or glaucoma specialist.
Reference library available for student use
Internet access available
Full Laboratory services onsite
If you have any questions, please contact (231) 591-2187 Dr. Sara Bush, Director of Externships - [email protected].