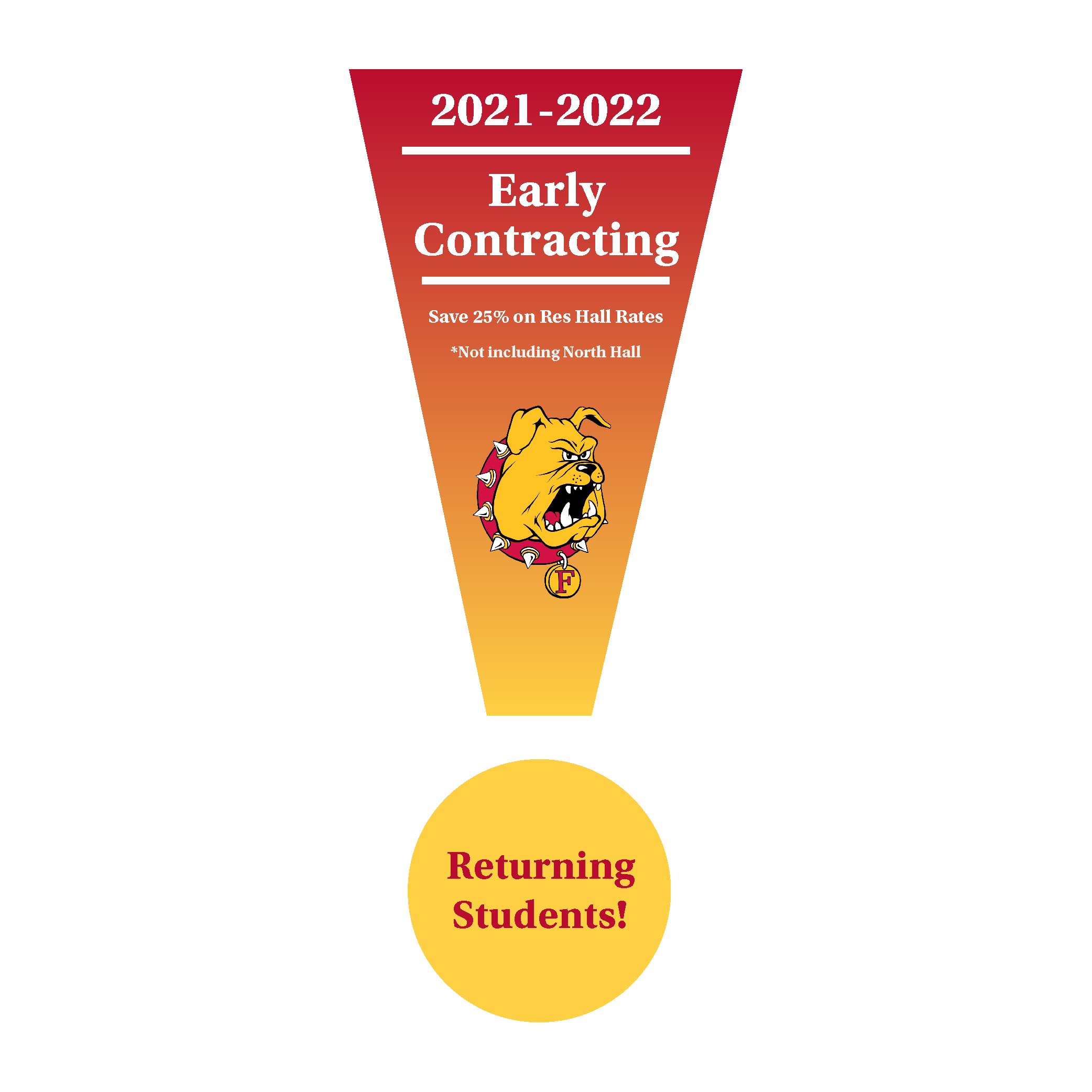 Early Contracting
*25% discount does not apply to North Hall, East Campus Suites, or West Campus Apartments
---

Spring Contracting
Spring Contracting is now open!
---
Thanksgiving and Winter Break Information
Thanksgiving:
Students have the option to stay in their current room assignment during the academic Thanksgiving break at no additional cost.
Winter Break:
With the majority of Fall classes going online after the academic thanksgiving break, students may choose to checkout early from their housing assignment for the fall semester starting Monday Nov. 23rd, 2020. Student's must return their keys to the front desk of the building. There will be no refunds for those that choose to leave early.
Students can continue to stay in their fall room assignment until the final closing date of December 19, 2020 at 12pm.
For more information on Fall 2020 dates, please visit Residence Hall Important Dates.
---
New to Ferris?

Don't worry, we've got you covered. From housing and dining options with different benefit combinations to safety features around campus, we will be there for you every step of the way.
---
Yada is literally an ancient word meaning "to know." The Yada Assessment is one of the world's most reliable, valid and sophisticated measures of personality available.

It provides a customized report about you - designed to help you know yourself better and be better known by others. In short, your Yada report will help you enjoy incredible relationships.
---